Spring is on the horizon here in New England! At Longyear Museum, this means that we'll soon be planting a fresh crop of Living Stones on the Pleasant View Walk. If you have been thinking of ordering one, now is the time.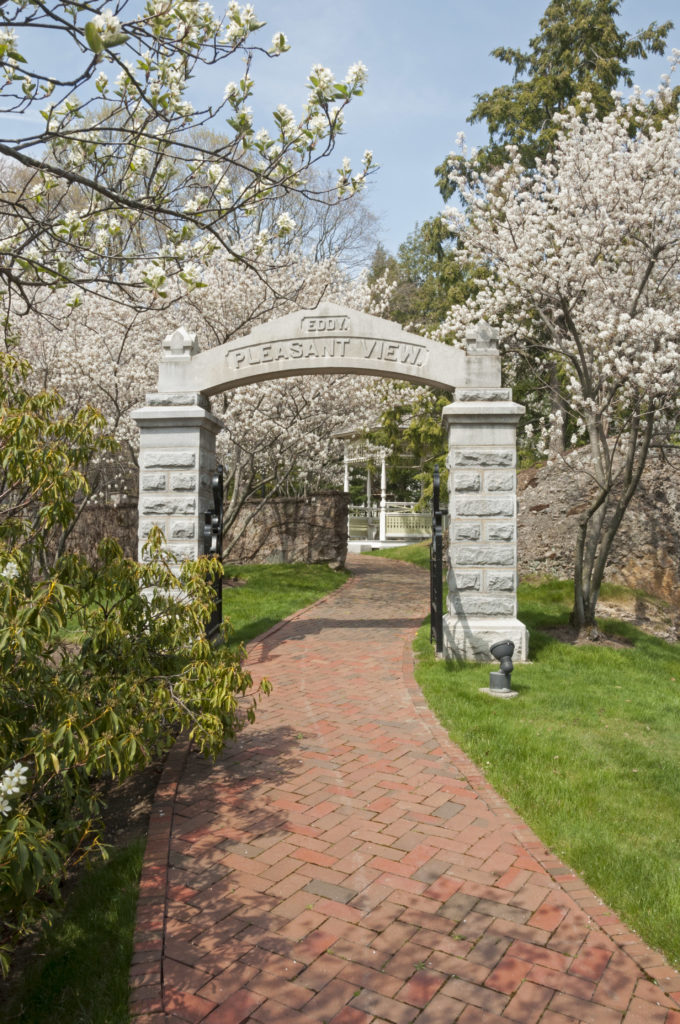 The Pleasant View Walk is the focal point of the Museum's outdoor exhibits. Today, more than 5,000 engraved bricks — Living Stones — are installed on this path. The walkway begins at the Pleasant View gate which once welcomed visitors to Mrs. Eddy's home in Concord, New Hampshire. A summerhouse and fountain from the grounds at Pleasant View are also part of this outdoor exhibit. Museum visitors regularly visit this walkway where they find names of individuals from the early days of the Christian Science movement through present day.
Engraved with your name, or the name of a family member, friend, Christian Science practitioner or teacher, fellow church member, Sunday School teacher, or others of your choosing, Living Stones bear witness to lives touched by Christian Science. Living Stones offer a unique way for you to help further Longyear Museum's mission, and at the same time honor a special friend or loved one.
Orders received by April 15, 2022, will be added to the walkway this spring.
Click here to order a Living Stone!