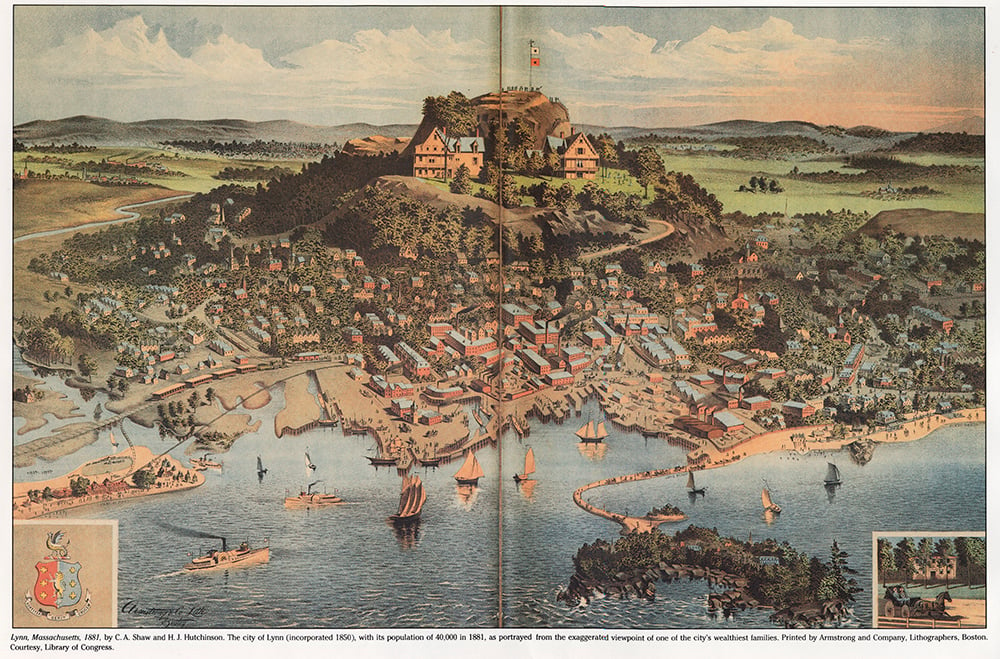 City of Lynn, Massachusetts, 1870s
Lynn, Massachusetts, in the 1870s was an industrial boom town, fast becoming the shoe manufacturing center of the United States and the largest producer of women's shoes in the world. Its streets, docks, and rail center were busy places. One of the first American cities to install municipal electric lighting, industrial Lynn was home to the company that would merge to form General Electric Company. Roads on the left of this 1881 illustrated map lead south to Boston. Industrial districts can be seen at the center of the map. On the right, the residential area along the coast included Broad Street, the main road running north to Swampscott and the North Shore of Massachusetts Bay.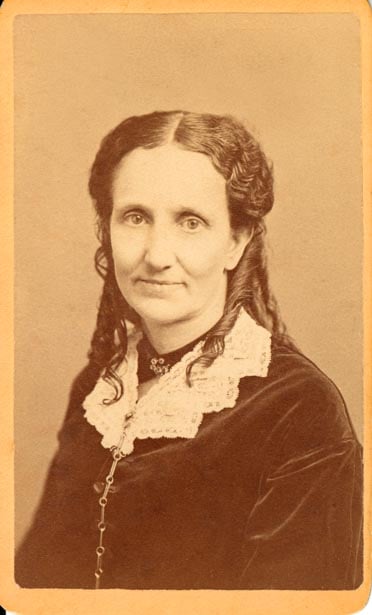 Mary Baker Eddy, 1870s
At the time this photograph was made in the early 1870s, Mary Patterson had resumed the name of her deceased first husband, George W. Glover. She had been separated from her wayward second husband, Daniel Patterson, for a number of years. He deserted her in late 1866, and she obtained a divorce from him seven years later based on his adultery and desertion. The first edition of Science and Health in 1875 was published under the name Mary B. Glover. In January 1877, she became Mary Baker Eddy, when she married Asa Gilbert Eddy, one of her students.
Contributions to newspapers, community life
In 1864, the then-Mrs. Patterson, moved with her husband Daniel to the Lynn area where he started a dentistry practice in Lynn. In the next months, Mary Patterson attended a church; wrote poems for the local newspapers – an added source of income; chaired temperance society meetings; and sometimes assisted in her husband's dental office.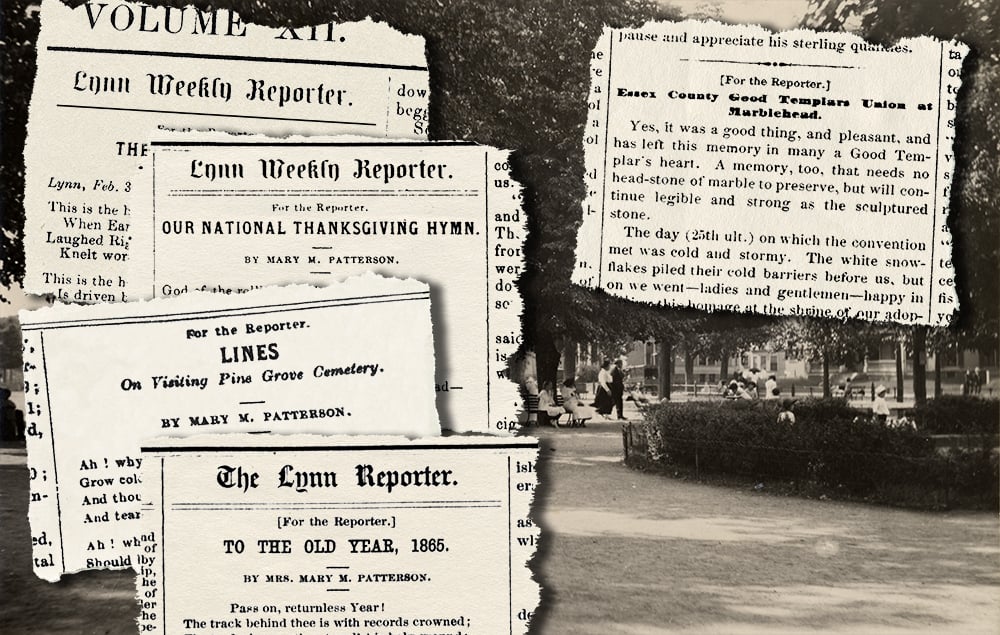 Swampscott: The apartment on Paradise Road
A short trolley ride north of Lynn's Central Square, just over the line in Swampscott, is the house where the Pattersons were living in the winter of 1865-66. Here, Mary Patterson continued her activity with temperance organizations. And here she experienced the healing that opened her thought to laws of God that were demonstrated by Jesus' healings recorded in the Gospels.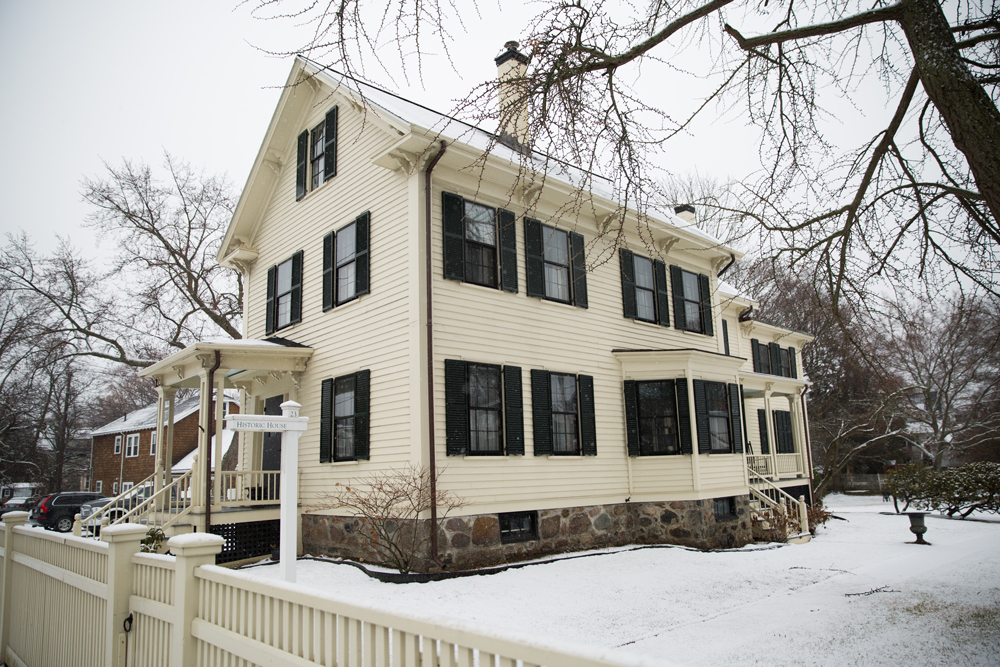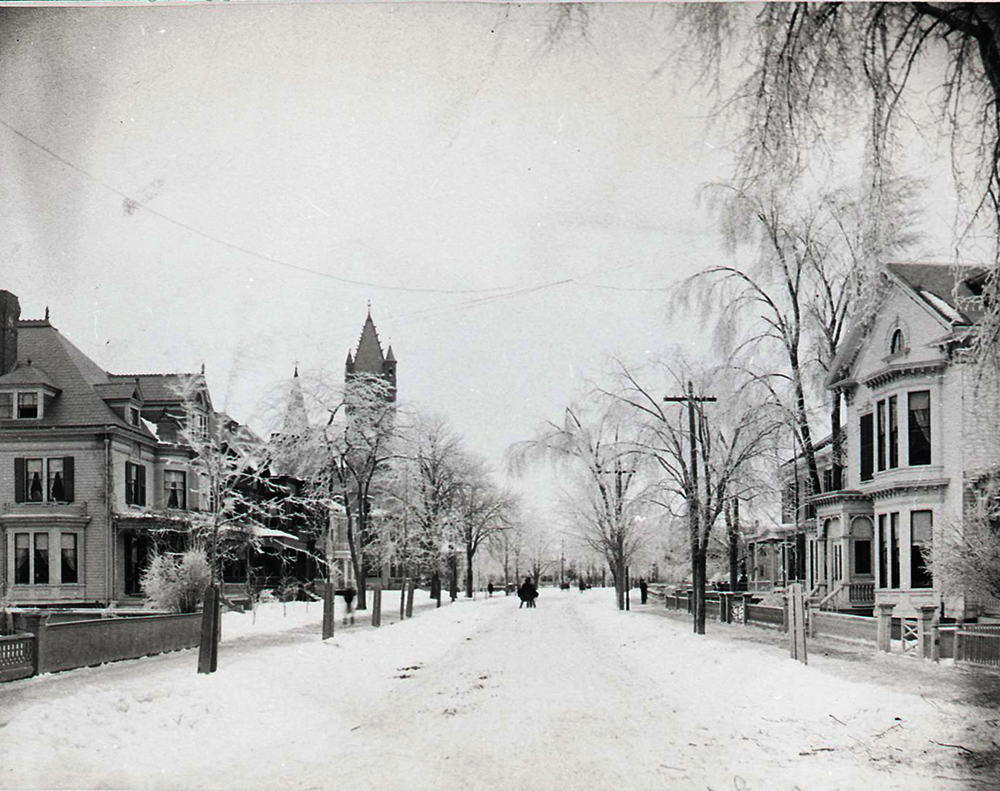 An accident and a turning point
Through her writing and other activities, Mary had became a person of some note in the community. Her accident on the evening of Thursday, February 1, 1866, was newsworthy and was duly reported in the newspapers. What flowed from that event would make bigger news in years to come. On that wintry evening, she set out along icy streets like this one for a temperance meeting at the Good Templars Hall on Market Street, Lynn. Her husband was out of town, but she was accompanied by a friend or two.
Refuge in the home of a manufacturer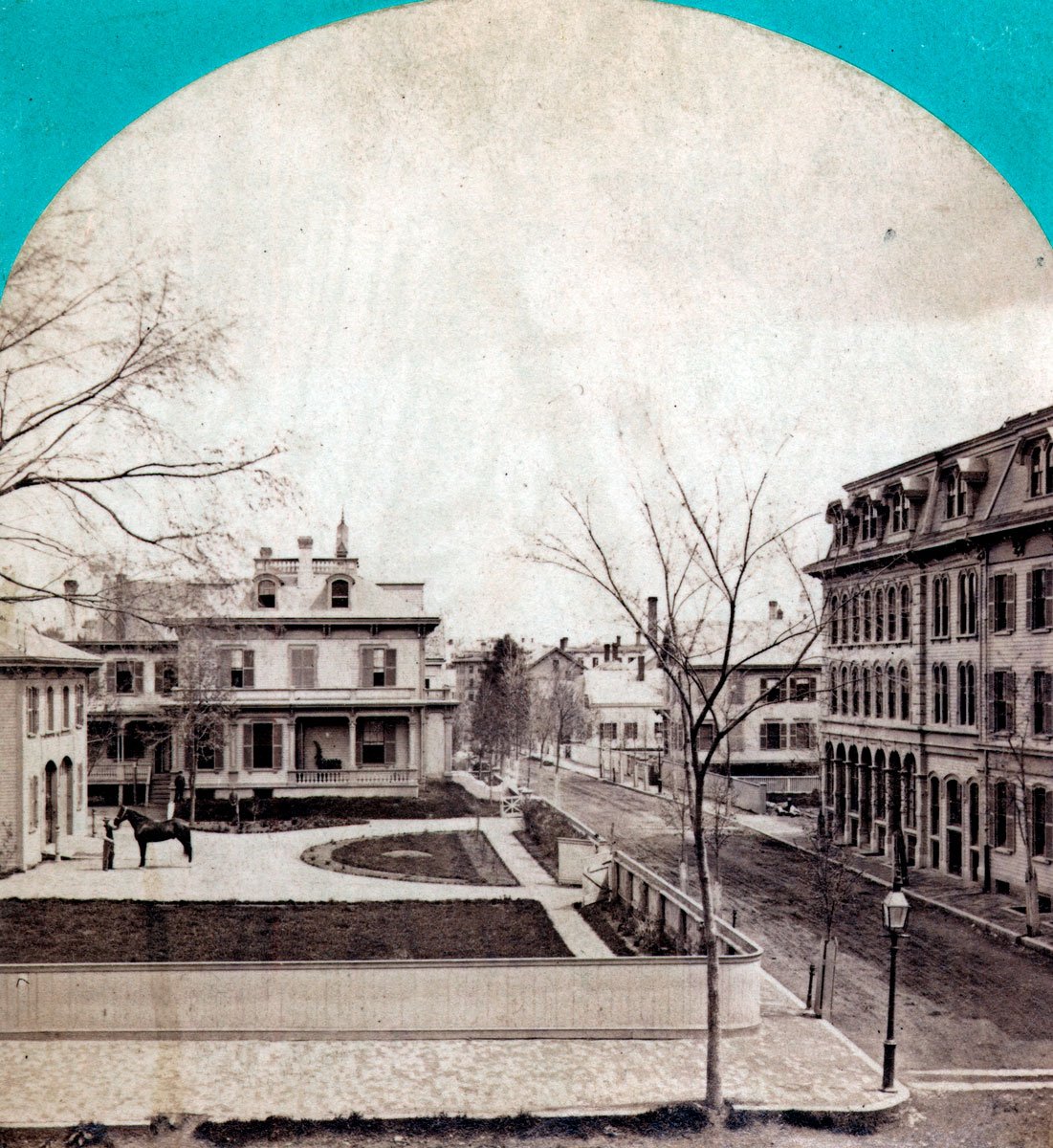 She may have taken the trolley from Swampscott to Market Street, Lynn, intending to walk up the icy street to the hall. On this corner at Market and Oxford Streets near the Bubier shoe factory building (right), she took a bad fall. In great pain and losing consciousness, she was carried to the Bubier home (left) on Oxford Street. There she was examined by a respected homeopathic doctor, who offered a dire prognosis. On the following day, she was transported in a sleigh to her home in Swampscott, where the good doctor himself carried her upstairs. Her dramatic recovery three days after the accident led to her discovery of what she would name Christian Science.
Classroom above a school for children
In rooms rented above Miss Susie Magoun's School, across the street from Lynn Common, the first formal classes in Christian Science met. Early students described those classes for biographer Sibyl Wilbur,  who wrote: "The students who were drawn together were workers . . .  their days were full of toil. At night, then, these first classes met, and it was in the heat of . . . August [1870]. In the barely furnished upper chamber a lamp was burning . . . insects buzzed at the windows, and from the common over the way the hum of the careless and free, loosed from the shops into the park, invaded the quiet of the room. Yet that quiet was permeated by the voice of a teacher at whose words the hearts of those workmen burned within them."1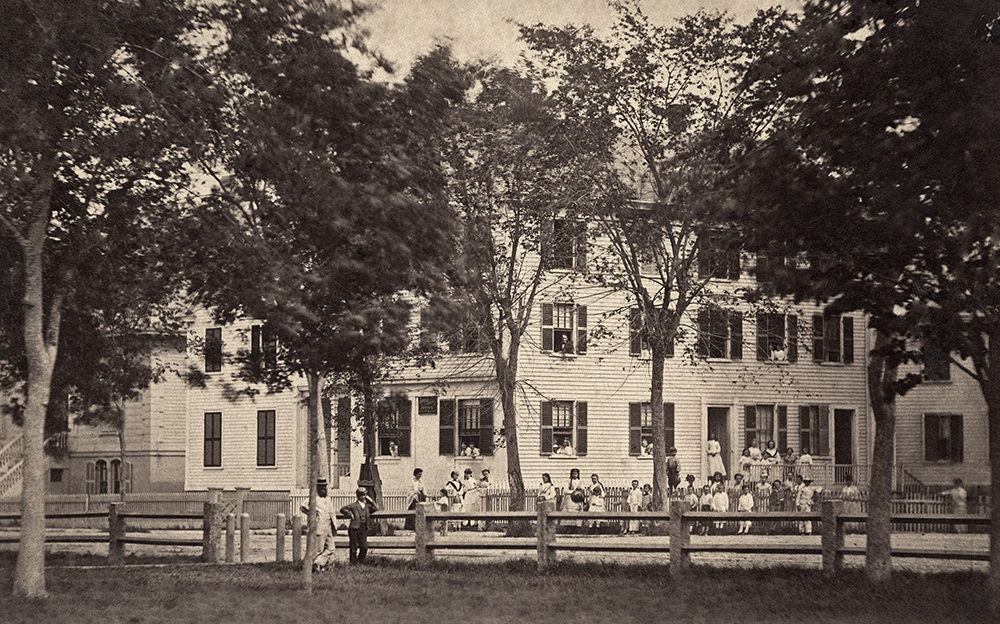 Rooms beside the park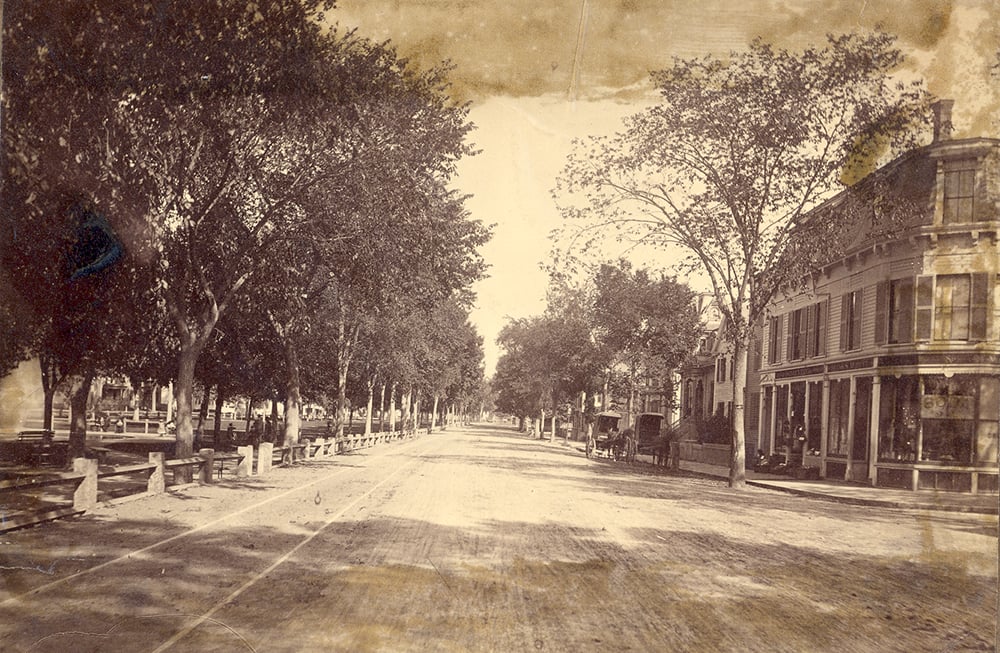 As she taught in 1870 and 1871, Mrs. Glover (as she was known then) may have boarded in houses like these facing Lynn Common. When she suspended classroom teaching in 1872 to begin writing what became Science and Health, she found herself moving from one rented room to another as the book progressed.
Broad Street neighborhood
During the three years from 1872 to 1875, as she wrote her manuscript, Mary Glover stayed sometimes with friends or students, sometimes in boarding houses or rented rooms in homes like these. This home-loving woman was virtually living out of her trunk. From 1866 until 1875, she moved some twenty-seven times. This little side road, Tudor Street, was part of the neighborhood around the house at 8 Broad Street, which she purchased in 1875.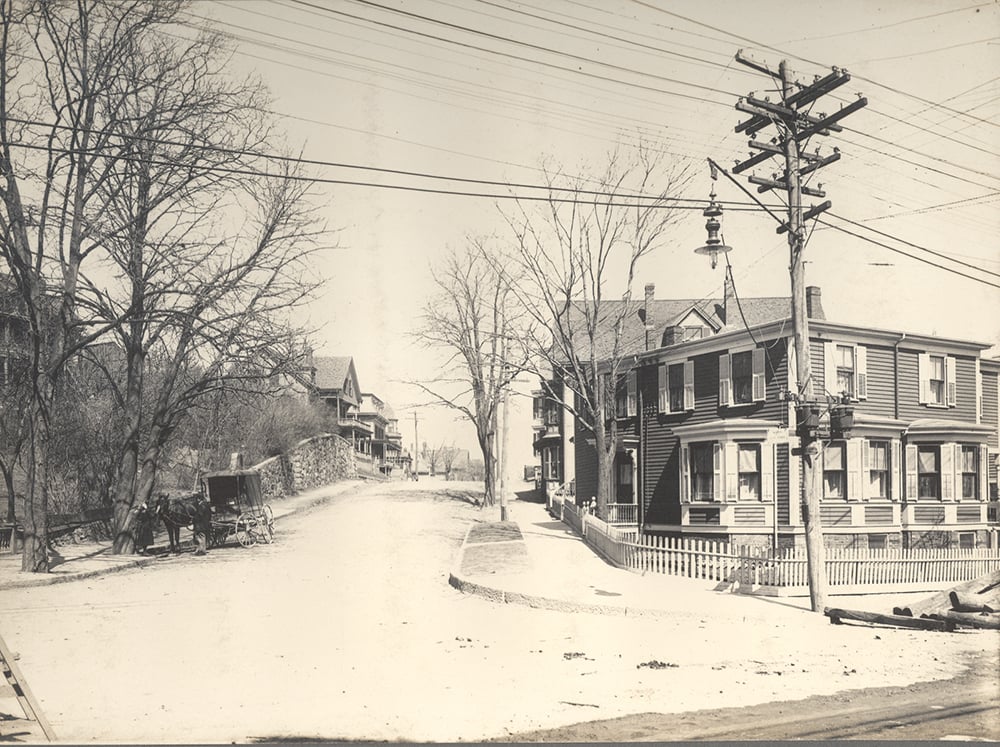 8 Broad Street, a home of her own
In the Spring of 1875, with her book now being set in type in Boston, Mrs. Glover purchased this house at 8 Broad Street. It was a busy neighborhood, within walking distance of Central Square, Lynn. Horse-drawn trolleys ran past her door on tracks in the unpaved dirt road, as can be seen in this photo taken some years later. Here, Mrs. Eddy completed and published the first three editions of Science and Health and founded her church and college. She wrote a friend years later: "It was in that house I got sheltered, or I never could have done what I did. . . ."2 It was here, too, that she married Asa Gilbert Eddy.
Nahant Street, road to Red Rock
Around the corner from her home on Broad Street, Nahant Street led down to the rocky shoreline of the Atlantic. Daily outings for rest and reflection were a regular part of Mrs. Eddy's work regimen. She would almost certainly have passed these houses on her way to one of her favorite locales, Red Rock.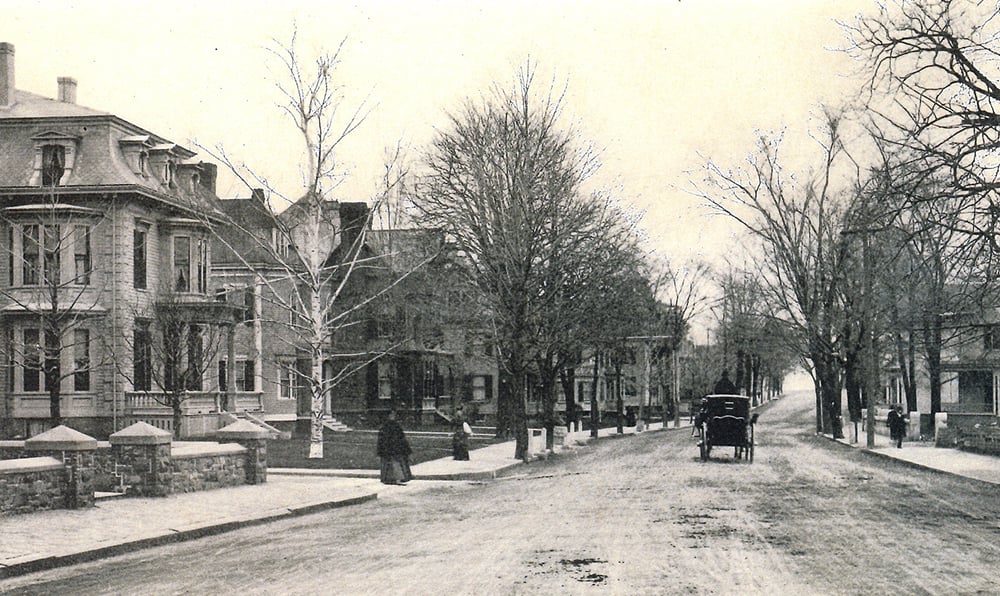 Red Rock, respite for reflection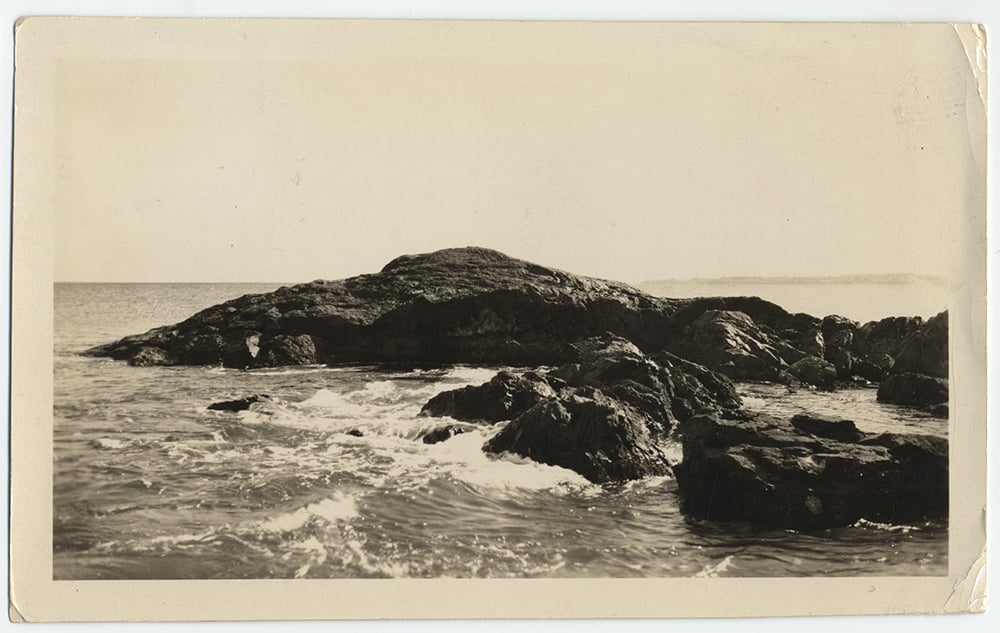 Sometime after her discovery in 1866, Mrs. Eddy's impressions of the sea may have inspired the stormy sea images in her poem "Christ My Refuge." It was first published in a Lynn newspaper in 1868 and then revised many times. Mrs. Eddy liked the rugged sea coast. There is a tradition that she would go out onto Red Rock and write there – but no evidence that she did. There is evidence that she saw this wind-swept ledge, not as a place to work, but as a respite from work. Julia Bartlett, who studied with her in 1880, recalled: "While in Lynn, Mrs. Eddy took a walk with us one day to Red Rock, a beautiful spot by the sea where she sometimes loved to go by herself. We were glad to see her get away from her constant work for a short time. . . ."3
Market Street, finding a platform, beginning a practice
Market Street, the main commercial thoroughfare of downtown Lynn, was very familiar to Mrs. Eddy. Good Templars Hall (2nd building from left) was where she was headed on the night she fell in 1866. Nine years later, in that same hall, she first preached for her own congregation. Two doors further along is the building where Gilbert Eddy rented an office for his healing practice. Here he advertised himself plainly as a "Christian Scientist" – the first of her students to do so.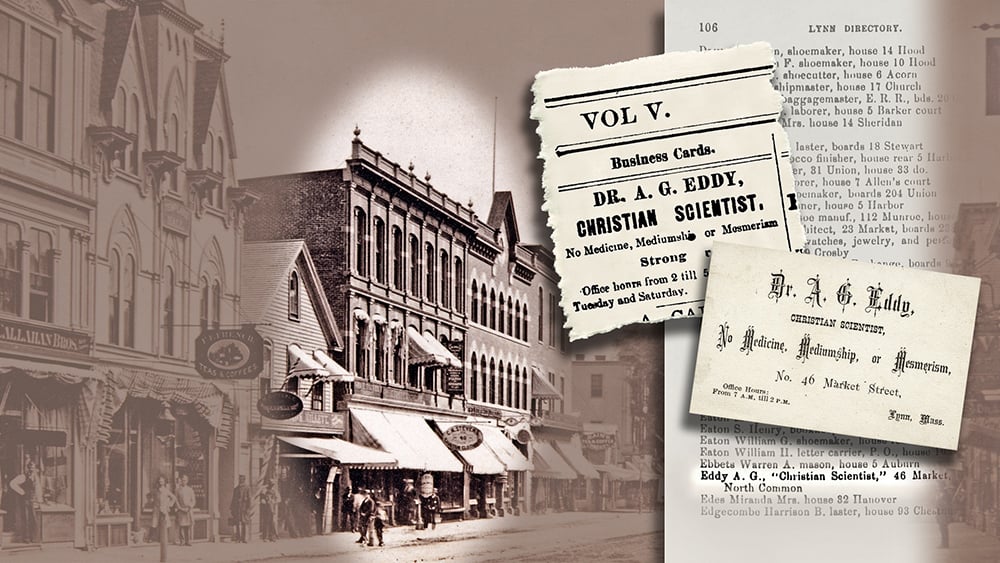 Central Square, point of departure
A few streets away from and running parallel to Broad Street was the Boston & Maine railroad line. In bustling Central Square each Sunday, Mary and Gilbert boarded a train at the newly built B&M terminal. They were headed to the capital city of Boston, where Mary would preach. From that station, in January 1882 – along these tracks to Boston and a wider world – the Eddys took leave of Lynn.