The window blinds are up, the shelves are dusted, and the guides at the Mary Baker Eddy Historic Houses are ready to welcome you—starting today, May 1! If you are coming to Massachusetts or New Hampshire for a graduation, wedding, or vacation, we hope you'll stop in.
Each historic house has a unique story to offer, highlighting events in Mrs. Eddy's life specific to the time she lived in each home.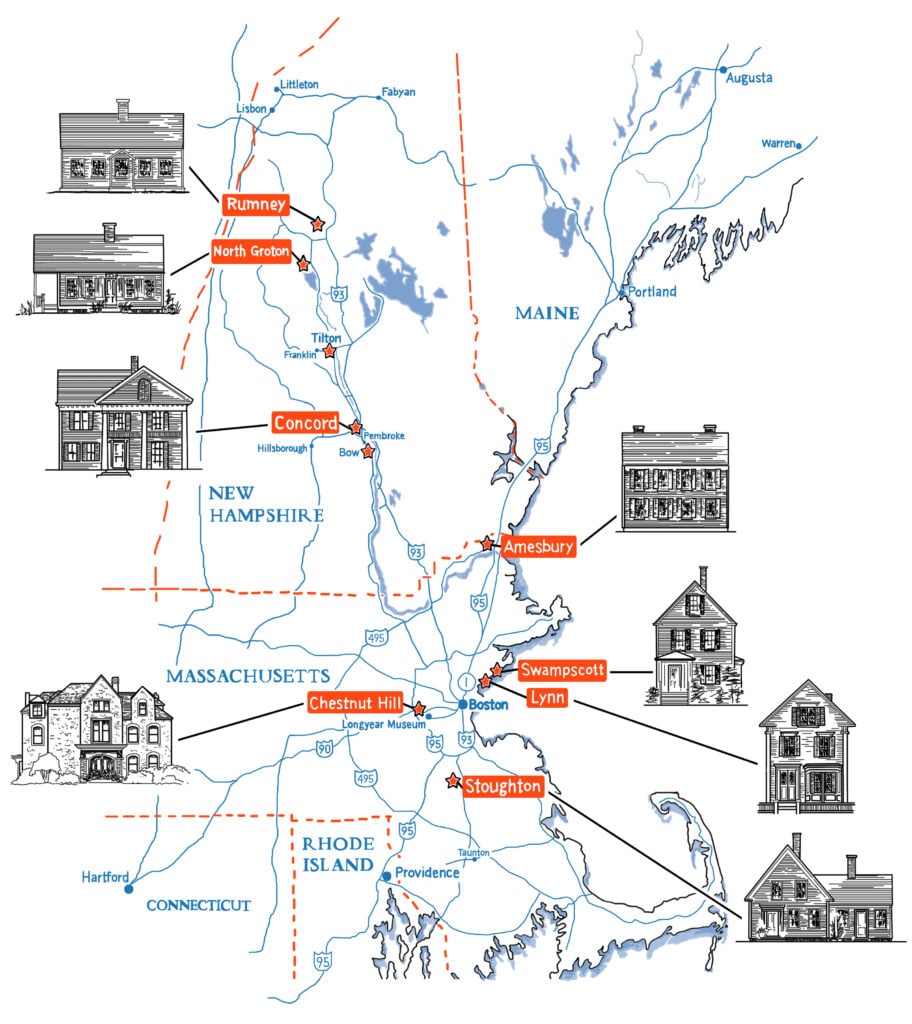 At the house in Amesbury, Massachusetts, for example, you can see the rooms where Mrs. Eddy searched the Scriptures for an explanation of what brought her healing in 1866, and where she wrote and taught her first students. This house, her home briefly in 1868 and 1870, has welcomed more than 300 visitors since it reopened to the public last summer after a comprehensive restoration to both the interior and exterior of the house.
If you stop by the historic house in Stoughton, Massachusetts, where Mrs. Eddy lived with the Wentworth family from 1868 to 1870, you'll learn about the period soon after her discovery of Christian Science when she was completing her first teaching manuscript, "The Science of Man." An added bonus on the property is a historic shoe shop, complete with period tools, where the Wentworths supplemented their income in the seasons when they were not busy planting or harvesting their farmland.
And of course, you'll enjoy visiting the first home that Mrs. Eddy owned—8 Broad Street in Lynn, Massachusetts—and the skylight room in the eaves where she completed Science and Health with Key to the Scriptures. She lived here from 1875 to 1882, fruitful years when she also founded her church, taught dozens of students, and chartered a college. This house was designated a National Historic Landmark in 2021.
Seven of Longyear's eight historic homes are open this season. Mrs. Eddy's final home at 400 Beacon Street in Chestnut Hill, Massachusetts, will reopen in spring 2024 after an extensive restoration.
Click here for hours and general information about in-person tours at Longyear's Mary Baker Eddy Historic Houses.