Come on in! Longyear is happy to announce that its Mary Baker Eddy Historic Houses are now fully open for tours.  
"The Longyear guiding staff has been looking forward to having regular tours in person this year," says Pam Partridge, director of education and historic houses.
In Massachusetts, visitors can learn the inspiring story of the discovery and early days of Christian Science in Swampscott, Stoughton, Amesbury, and Lynn, where the 8 Broad Street house has been designated a National Historic Landmark. (The Chestnut Hill house is currently closed for renovation.)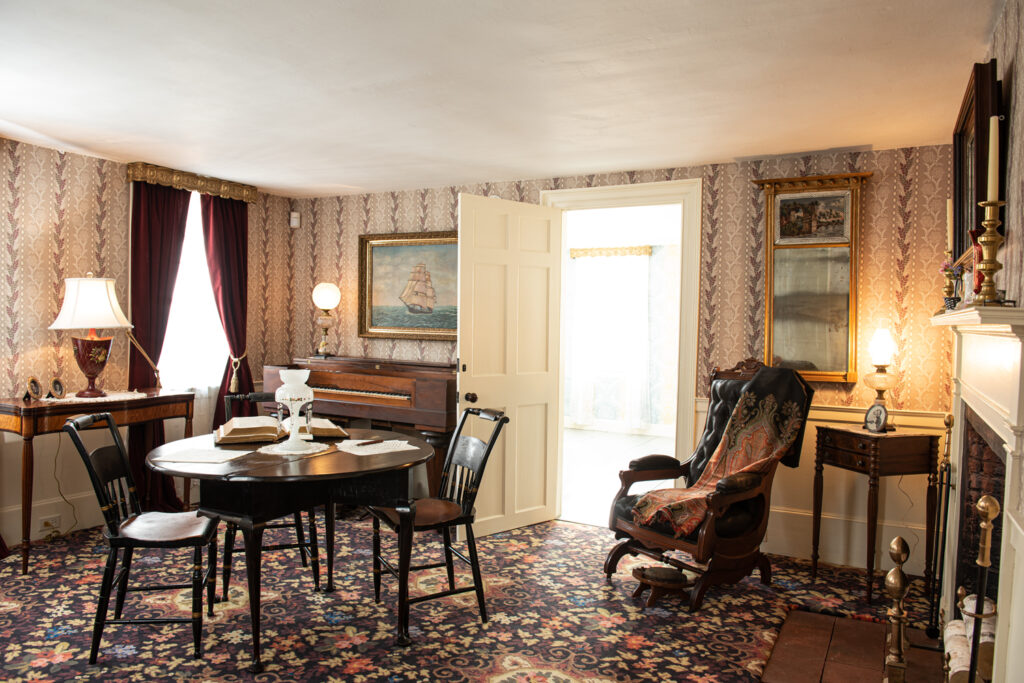 In New Hampshire, guests can see what life was like for Mrs. Eddy in Rumney and North Groton before her discovery, and in Concord, where she moved after years of teaching in Boston and establishing The First Church of Christ, Scientist.
Thanks to generous donors, the Amesbury house now provides an entirely new experience for visitors. Restored windows, new cedar shingles on the roof, a new electrical system, and new historically accurate wallpaper are just a few examples of the work done over the last four years by staff from both Longyear and Beacon Hill Restoration, whose owner, Denis Semprebon, served as preservation consultant.  
"This house is thoroughly restored, and with proper maintenance, good for another 100 years," says Longyear President and Executive Director Sandra J. Houston. "I love thinking about Mrs. Eddy being welcomed into this home on two occasions."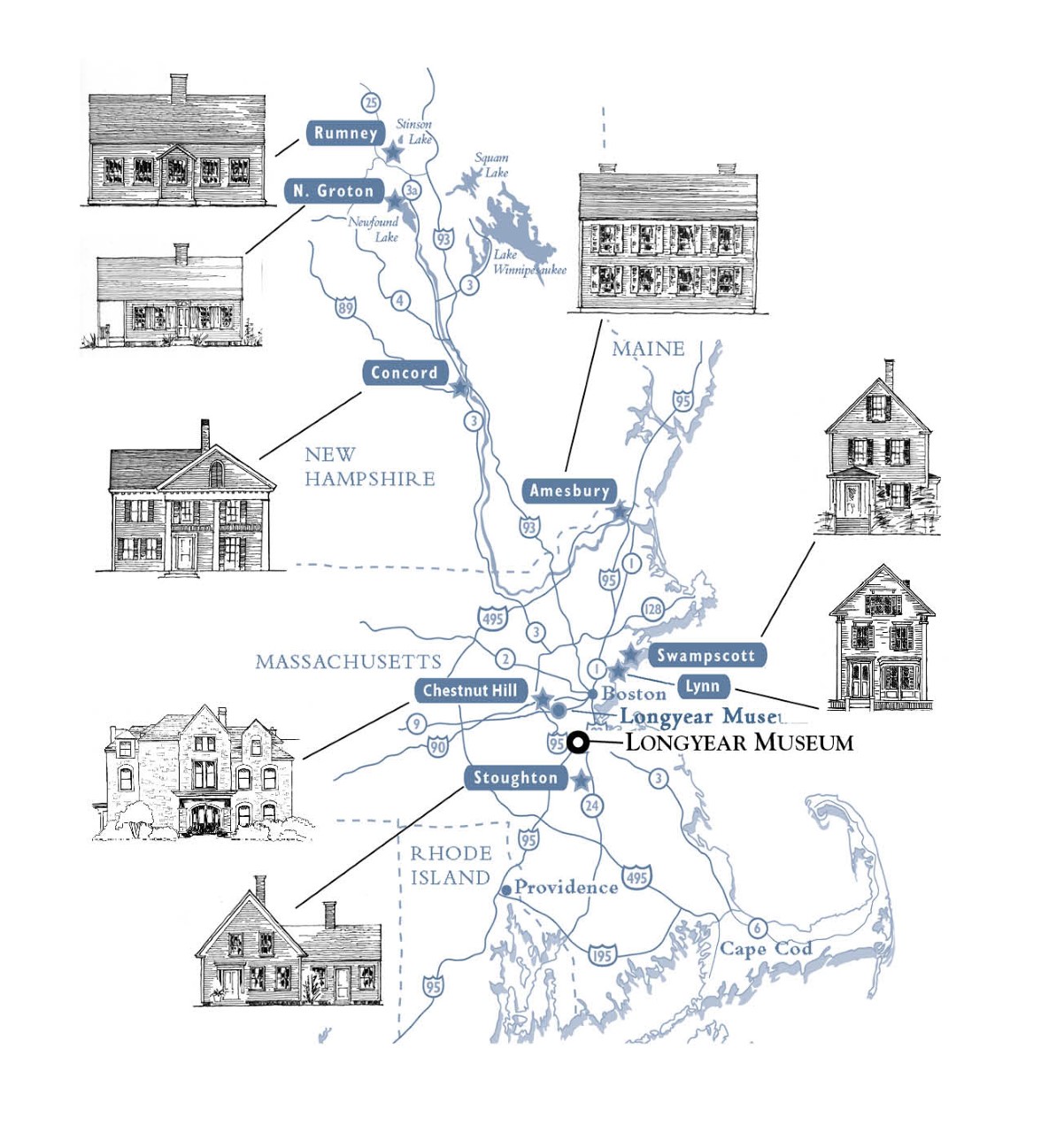 The first was the summer of 1868, after her second husband had deserted her. At the time, she was searching the Bible for a deeper understanding of what brought her healing in 1866, putting her findings in writing, and beginning to teach a few others about healing through prayer. She returned to Amesbury briefly in the spring of 1870. 
This winter, Pam and her team eagerly moved the furniture and artifacts back in and added finishing touches in anticipation of tour season. Mrs. Eddy's bedroom, for example, now includes a desk and a copy of A Dictionary of the Bible , edited by William Smith, a book Mrs. Eddy received at that time from a friend whom she had healed of pneumonia.  
"Here she was in Amesbury in a rented room, just beginning her ministry," Sandy Houston says, and for those who visit the houses in Longyear's collection, what will stand out is "tremendous growth and progress, unfoldment, and work, work, work…. Mrs. Eddy was constantly growing in her understanding of Christian Science."  
The Mary Baker Eddy Historic House in Amesbury, Massachusetts, will be reopening on June 4, with an open house from 10 a.m. to 1 p.m. For more information, click here. Click here for general information on in-person tours at Longyear's Mary Baker Eddy Historic Houses. To read more about the Amesbury restoration in the print newsletter mailed to Longyear members, click here to join.