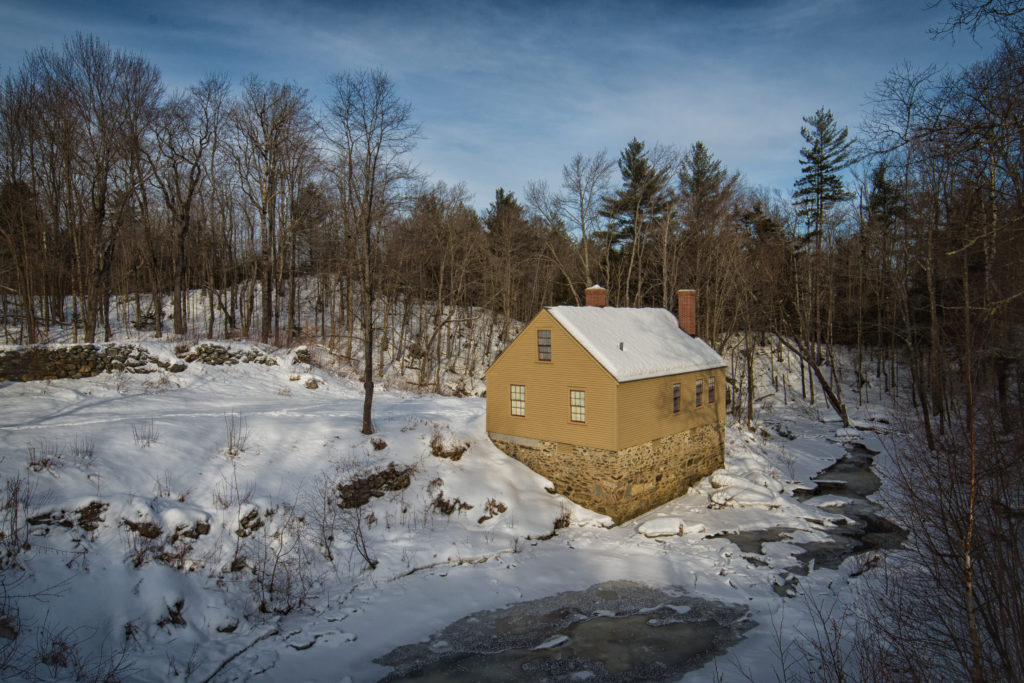 Friends, as 2020 draws to a close, the Trustees and staff at Longyear Museum send warm greetings to you and your family. While this has been a year of many challenges, we trust that you have also gained fresh inspiration and insights that have brought renewed hope and progress. Here at Longyear, this year has certainly been a progressive one, filled with new ideas that have enabled us to embrace a wider community of those seeking to learn more about Mary Baker Eddy.
Our newest publication, "A Woman of Sound Education" — Mary Baker Eddy's School Years by Heather Vogel Frederick, takes an in-depth look at Mrs. Eddy's early life, including the contributions that her grandmother, parents, brothers, and sisters made to her education. I never tire of hearing about the Bible-centered home in which she was raised and I love to think about her father's words:  "(I) believe that it is the duty of heads of families  to train up the children under their care for GOD, by all good precepts and examples and by praying with and for them night and morning." ("A Woman of Sound Education," 8)
Recently, the staff extended some of the concepts in this book and reached out to a wider audience through a special virtual program, The Bakers of Bow.
I loved watching from my home near Seattle as participants learned more about each member of the Baker family, toured the one-room schoolhouse that Mrs. Eddy's son attended, participated in an 1800s-style spelling bee, and looked at Mark Baker's ledger book and what it revealed about the relationships the Bakers had with their community. It was so much fun to watch "Storytime on the Farm" with my two granddaughters as we listened to the classic picture book Ox-Cart Man and caught a glimpse of what
Mary Baker's New England childhood was like. Our whole family loved learning how to make spiced apple rings in the kitchen of the Mary Baker  Eddy Historic House in North Groton, New Hampshire, and sampling our own version after we tried the recipe at home! The Bakers of Bow offered new insights on Mrs. Eddy for every member of our family.
The coming year will bring many more opportunities for Longyear to reach out to the wider world, and especially to young people, both through virtual programming and, hopefully, with renewed in-person visits to the Museum and the Mary Baker Eddy Historic Houses. Your gifts are vital in helping us continue these educational programs. Income from our endowments and investments provide less than 50% of the funds needed to operate the Museum and Historic Houses.
Please consider a year-end gift to Longyear and help the next generation learn more about Mrs. Eddy's life and work. We can't do it without you!
Sincerely,
Carla Stillman, Chairman
Longyear Board of Trustees
Click here to donate to our 2020 Annual Appeal