Every autumn, Longyear Museum plans and leads two four-day tours of Mary Baker Eddy's New England. Fall Tour season is always a highlight at Longyear, and this year was no exception as we welcomed guests from across the country and abroad, all eager to wind their way through New Hampshire and Massachusetts learning about Mrs. Eddy's life and work. The first tour, held September 19-22, spanned a glorious stretch of Indian Summer, while the second, from October 17-20, brought crisper weather that necessitated heating up our apple cider!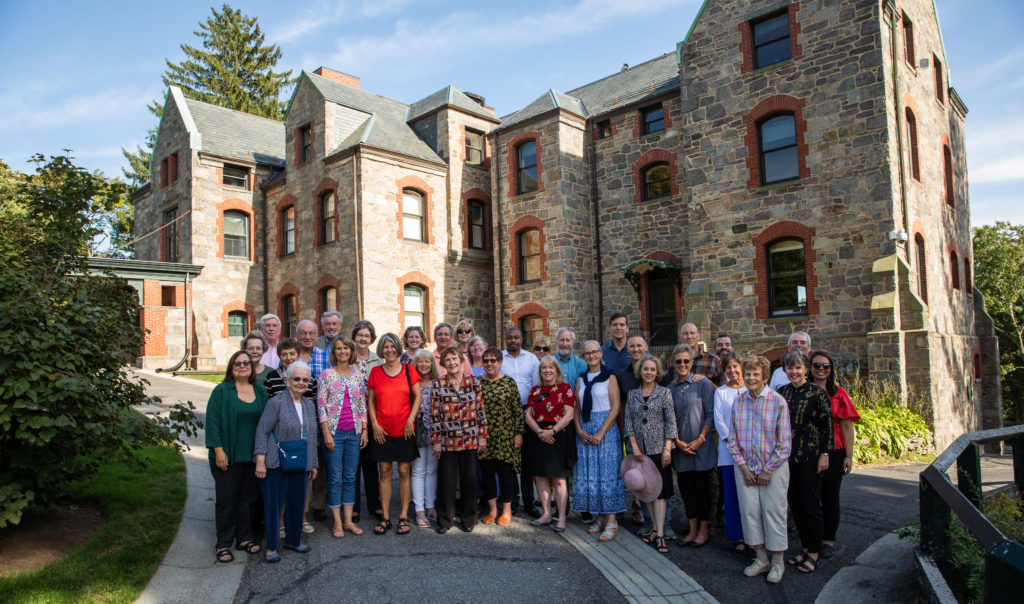 Both tours began on a Thursday morning at Longyear Museum in Chestnut Hill, Massachusetts. After introductions, our guests boarded a coach bus and drove to Mrs. Eddy's birthplace in Bow, New Hampshire, to learn about the Baker family and Mrs. Eddy's early upbringing in a devout Christian household. From there we continued to North Groton and Rumney, New Hampshire, in the foothills of the White Mountains, where Mrs. Eddy lived from 1855 to 1862.
Friday morning was spent in New Hampshire as well, but here the tour departed from a chronological approach to Mrs. Eddy's history and instead followed geography, skipping ahead in time to the period after she had established Christian Science in Boston and returned to Concord, New Hampshire, in 1889. Highlights of our time in New Hampshire's capital city included touring the Mary Baker Eddy Historic House at 62 North State Street, where Mrs. Eddy lived from 1889-1892, where we learned about all that she accomplished there and at Pleasant View (1892-1908). The morning ended with a visit to the newly-restored First Church of Christ, Scientist, Concord, and a look at the portrait of Mrs. Eddy displayed in the New Hampshire State House.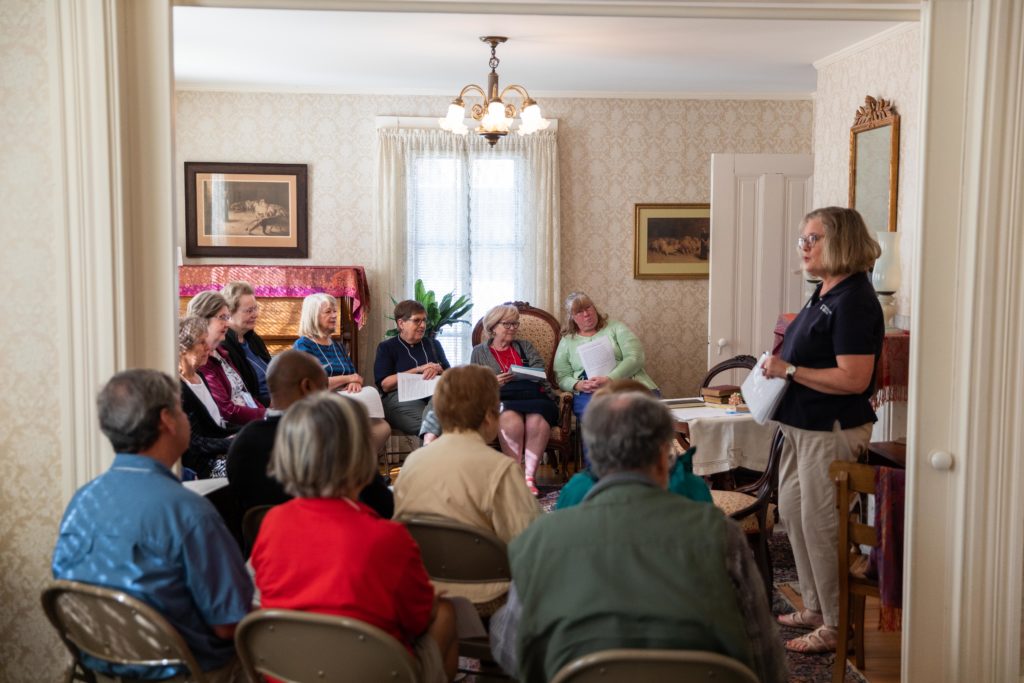 The next stop was the Mary Baker Eddy Historic House in Amesbury, Massachusetts, where the tour jumped back in time to the period directly following Mrs. Eddy's discovery of Christian Science. Because the house is in the midst of an extensive interior and exterior restoration, guests were given a special behind-the-scenes look at the work that goes into historic preservation.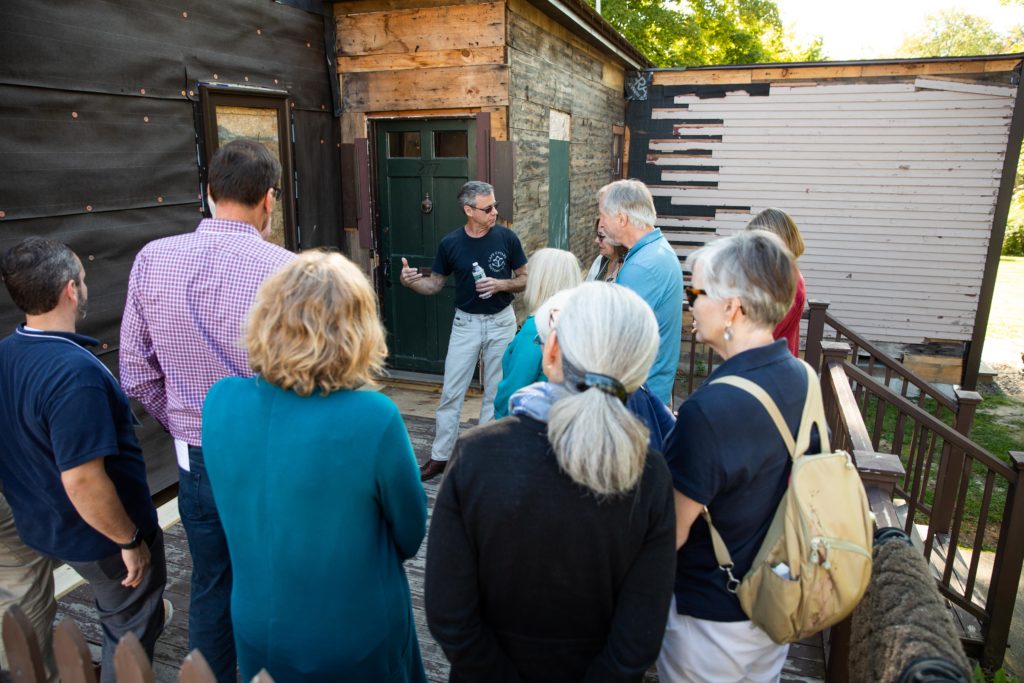 Saturday found us back at Longyear Museum, where there was time to explore the galleries, enjoy a pop-up exhibit, view a film, and more. And then it was time to head to Stoughton, Massachusetts, where Mrs. Eddy lived with the Wentworth family for 18 months as she began teaching and writing after her discovery of Christian Science. From Stoughton, the tour continued on to Swampscott and Lynn, Massachusetts, stopping at Red Rock, a spot along the Atlantic Ocean that Mrs. Eddy enjoyed.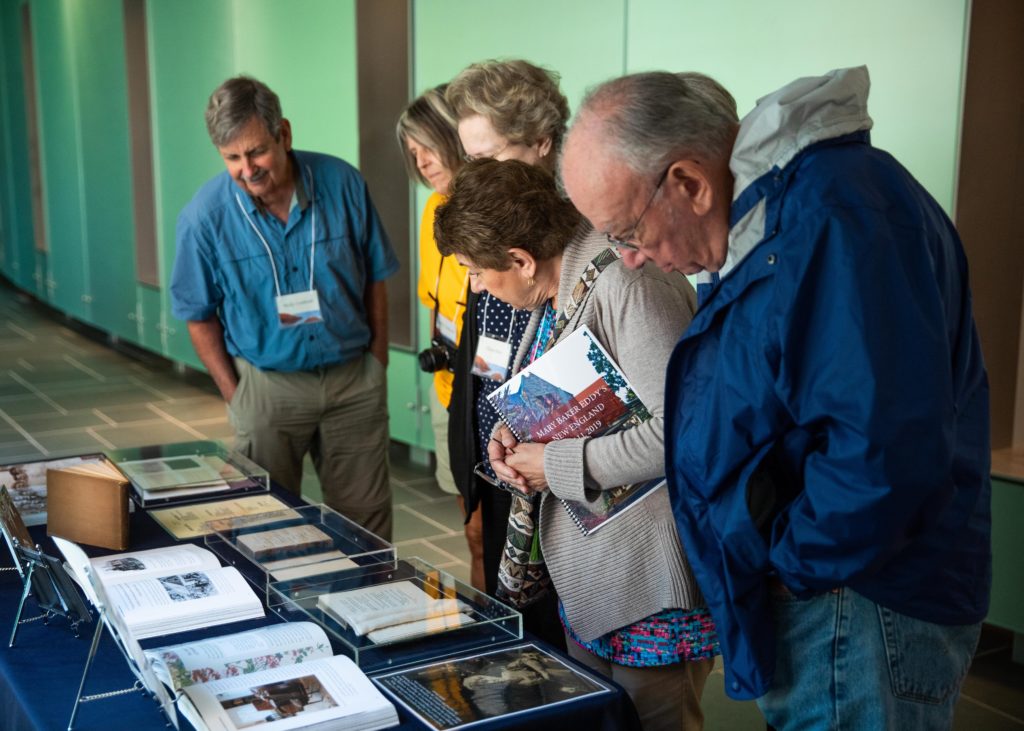 In Swampscott, the groups learned about Mrs. Eddy's landmark healing that led to her discovery of Christian Science, while in Lynn, an exploration of the house culminated in one of the highlights of the tour—visiting Mrs. Eddy's third floor study, known as the "skylight room," where she completed and published the first three editions of Science and Health.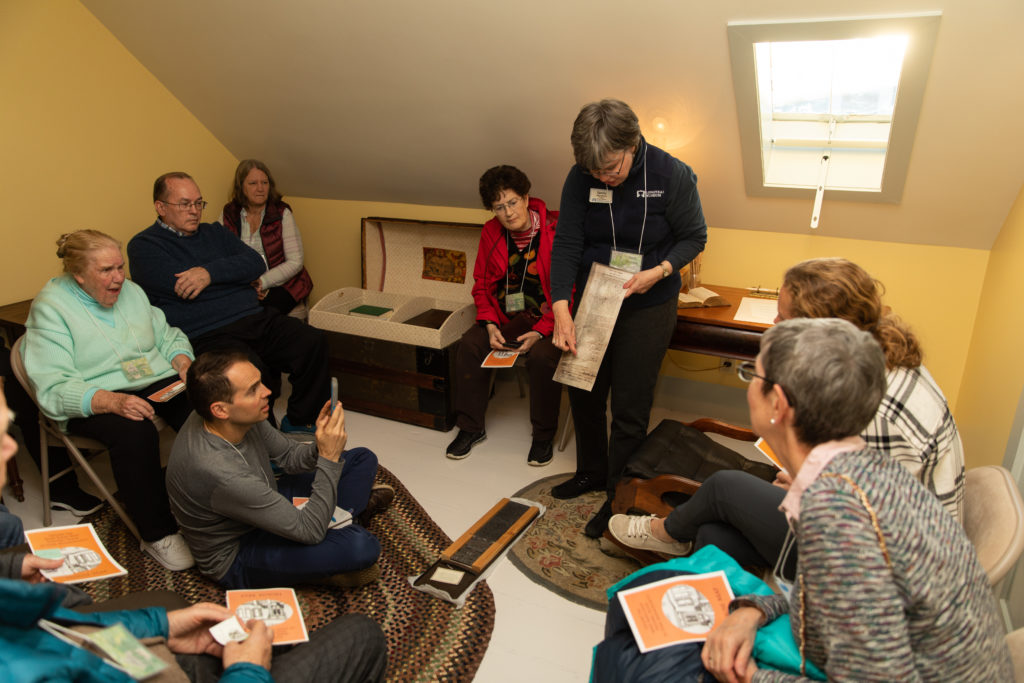 The final day began with a Sunday service at The Mother Church, The First Church of Christ, Scientist, in Boston, followed by a tour of both the Original Edifice and the Extension. The group then traveled to 400 Beacon Street, Mrs. Eddy's final home in Chestnut Hill, where she lived from 1908 until her passing in 1910. The house is currently closed for restoration, but the groups were able to learn more about what occurred here thanks to a talk back at the Museum by Heather Vogel Frederick, author of Longyear's newest publication, Life at 400 Beacon Street: Working in Mary Baker Eddy's Household.
For anyone interested in signing up for a future tour, click here for more information and to contact us. Details and dates for the 2020 tours will be posted in mid-November.