For many years, the front porch of the Mary Baker Eddy Historic House in Concord, New Hampshire, has welcomed countless visitors and served as a well-known landmark along State Street to countless passersby. An important part of Longyear's collection, this home was rented by Mrs. Eddy from 1889-1892, before her move to Pleasant View. It was during these years that she completed a major revision of Science and Health with Key to the Scriptures, published as a landmark 50th edition, set the stage for the reorganization of her church, and wrote Retrospection and Introspection, among other accomplishments.
New Hampshire's harsh winters have taken their toll on the front porch to the house, and over the past summer it has undergone a complete restoration. This included lifting the columns, pouring new concrete footings, installing custom flooring, and painstakingly restoring the first six feet of the original fluted Doric columns—in a nutshell, repairing everything!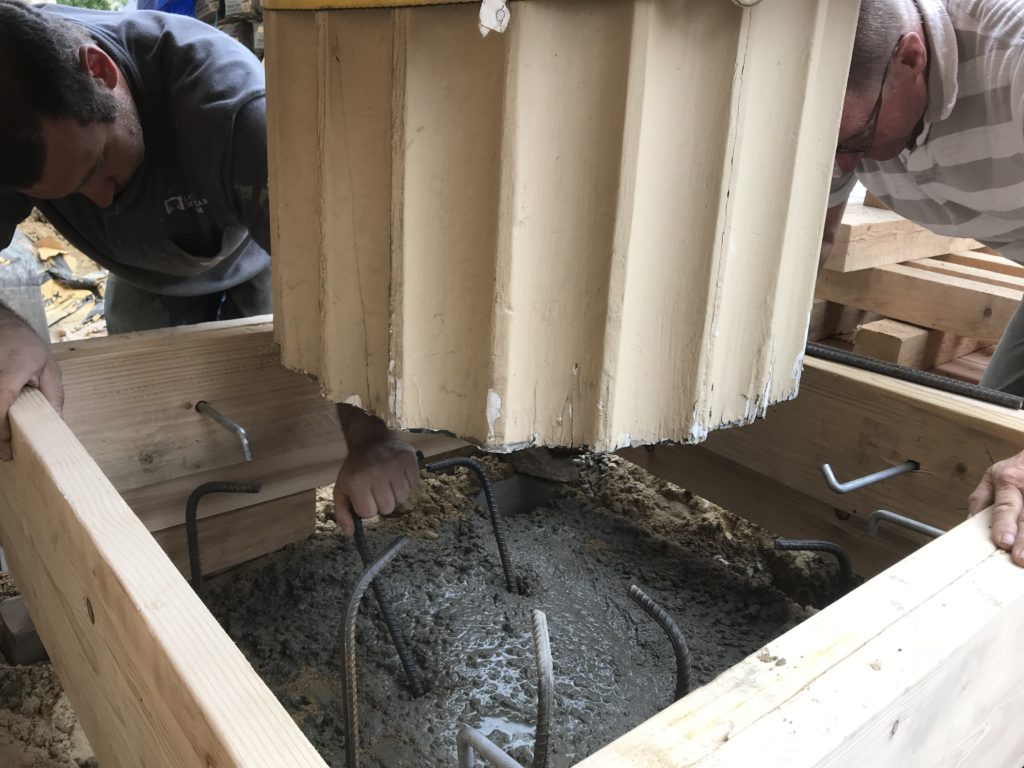 The Longyear Historic House Team, with technical guidance from preservation consultant Denis Semprebon, worked over the summer months to restore the porch.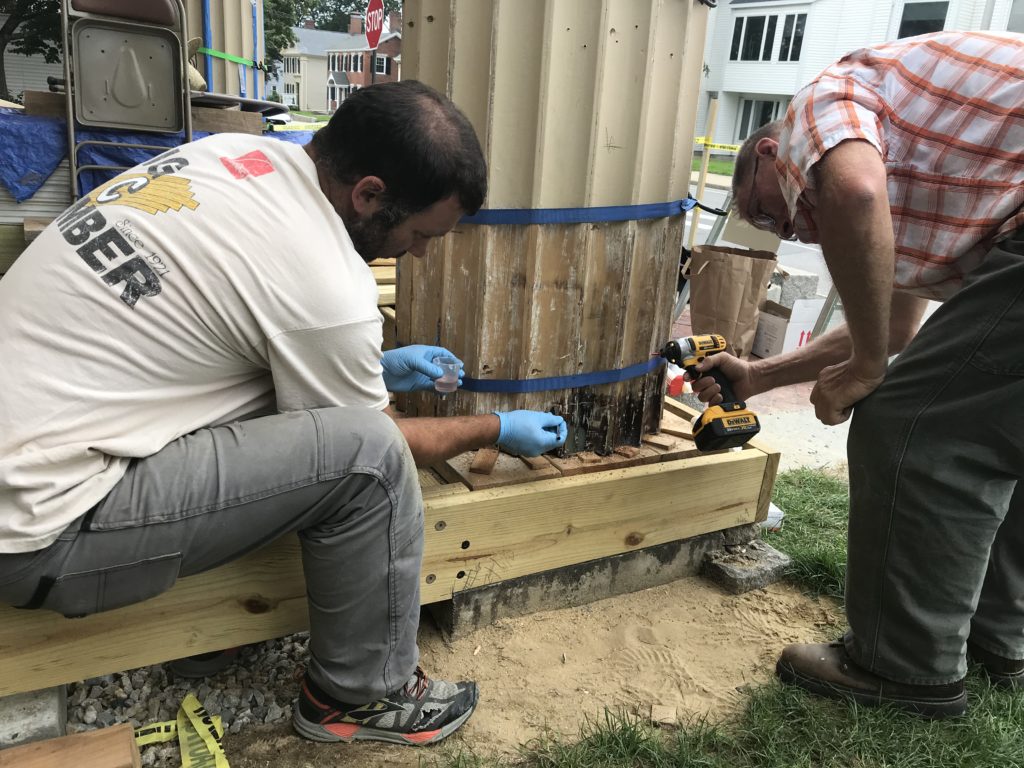 Thanks to the efforts of Bryan Reed and Gray Carlson, new life has been breathed into the entrance to 62 North State Street, which once again bears all the hallmarks of one of Concord's finest examples of a Greek Revival home and is ready to welcome visitors for many years to come.