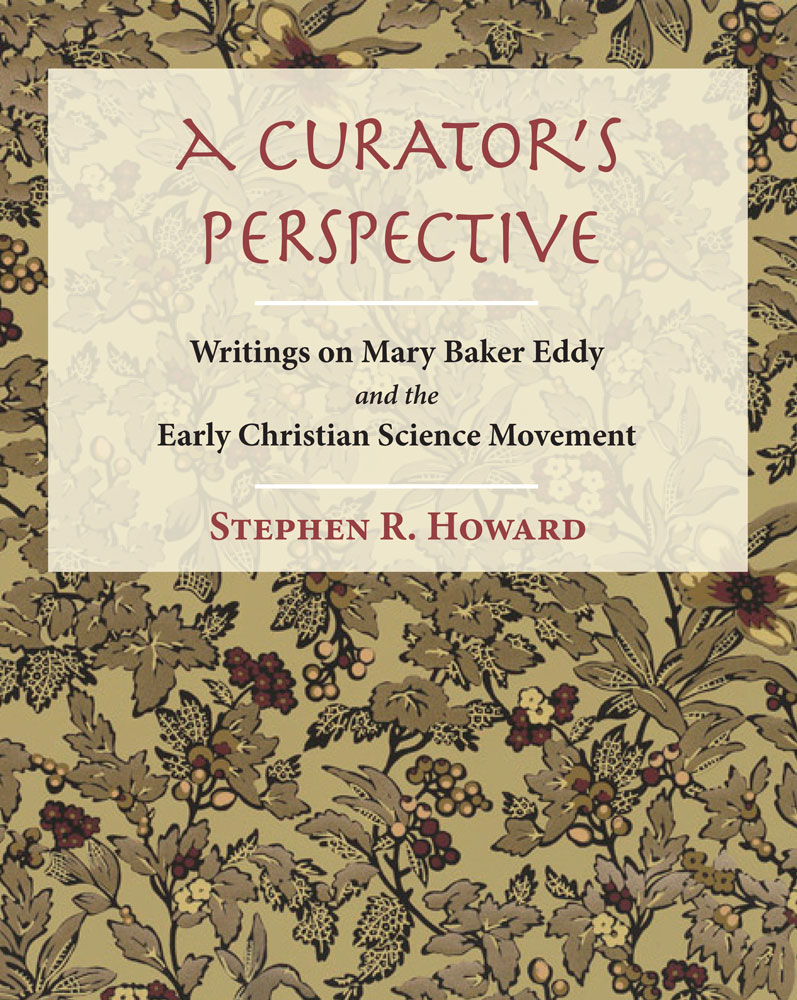 Stephen R. Howard devoted more than a quarter century of his professional career to the study of Mary Baker Eddy. A new book from Longyear Museum Press brings together Steve's writings on Mrs. Eddy during his 16-year tenure as Director•Curator of Longyear Museum.
A Curator's Perspective: Writings on Mary Baker Eddy and the Early Christian Science Movement by Stephen R. Howard, is a wide-ranging and diverse compilation of articles that highlight the careful research and scholarship that were the hallmark of Steve's work.
Within the 200 pages of the book, the reader will find Steve profiling pioneering Christian Science workers, exploring the significance of the Mary Baker Eddy Historic Houses, and examining key moments in the history of the religion's growth. He also turns his attention to numerous other subjects, including an investigation of Mrs. Eddy's revision work on Science and Health with Key to the Scriptures.
In addition to Steve's previously published pieces, A Curator's Perspective includes a transcript of the audio guide he wrote to Mary Baker Eddy: A Spiritual Journey, the main exhibit at Longyear. The audio guide is adapted in print for the first time for the benefit of those who are not able to visit the Museum. 
A Curator's Perspective is extensively illustrated in full color, including photographs of items unique to Longyear's collection. It is available from the Longyear Museum Store. Orders can be placed online; by telephone: 617.278.9000, ext. 100; via mail; and in-person.