Mary Morse Baker of Bow, N.H.
On July 16, 1821, the girl who was to become known around the world as Mary Baker Eddy was born on a farm in Bow, New Hampshire. Mary was the youngest of the six children of Abigail and Mark Baker. Like her parents, Mary Baker was deeply Christian and grew up a devoted reader of the Bible.

In 1836, when she was 14, the Bakers moved to Sanbornton Bridge (now Tilton). Mary's older brother Albert, who graduated from Dartmouth College, often looked after her extensive reading and education at home. She was also tutored by local pastors, and she attended Sanbornton Academy when she was well.
But throughout her childhood and teenage years, she suffered from health so fragile that her family and friends feared she would not live to adulthood.
Young wife, widow, mother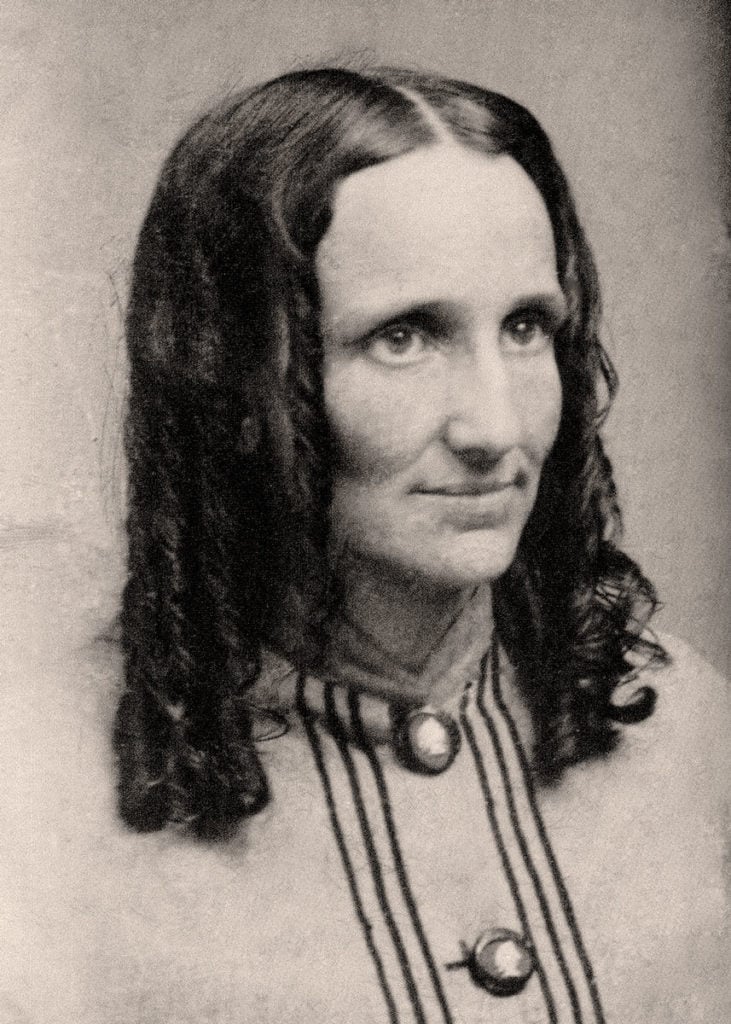 With her marriage on December 10, 1843, to George Washington Glover, she became Mrs. Mary B. Glover. She was 22. George, who had a construction business in South Carolina, was 11 years older. On Christmas Day the newlyweds sailed off to Charleston.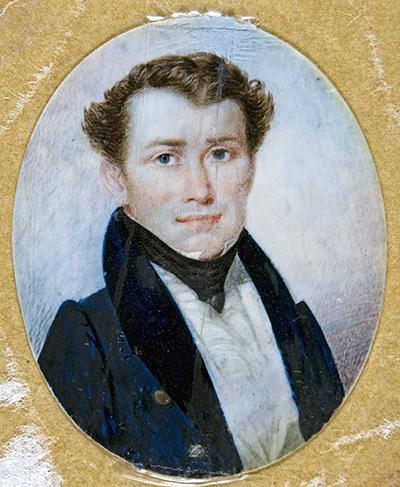 Six months later, George died suddenly from yellow fever. Left nearly penniless, Mary returned north to the Baker home, widowed and expecting a child. There her son, George Washington Glover II, was born on September 12, 1844.
During the next years her already fragile health worsened. With Mary often incapacitated by physical suffering, her family arranged for young George to be cared for by a neighboring farm couple, Mahala and Russell Cheney.
Broken promises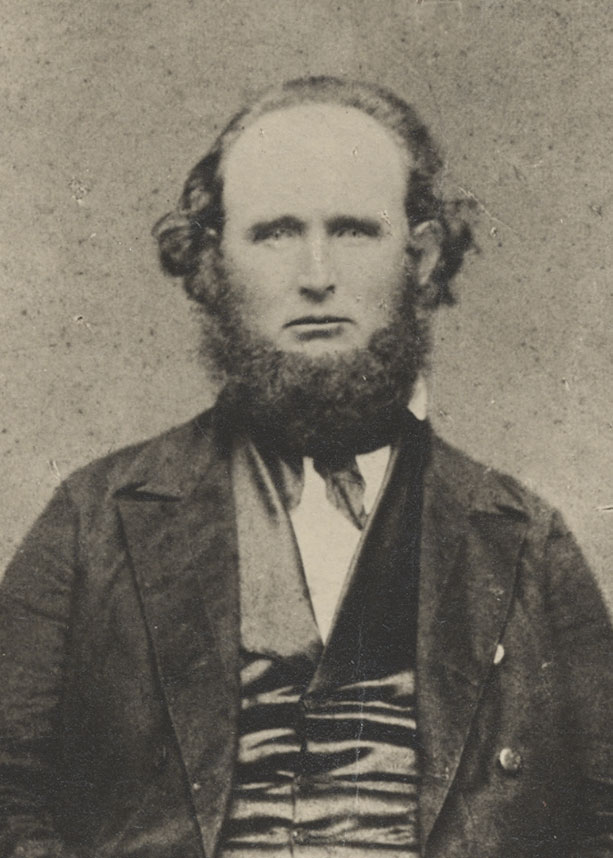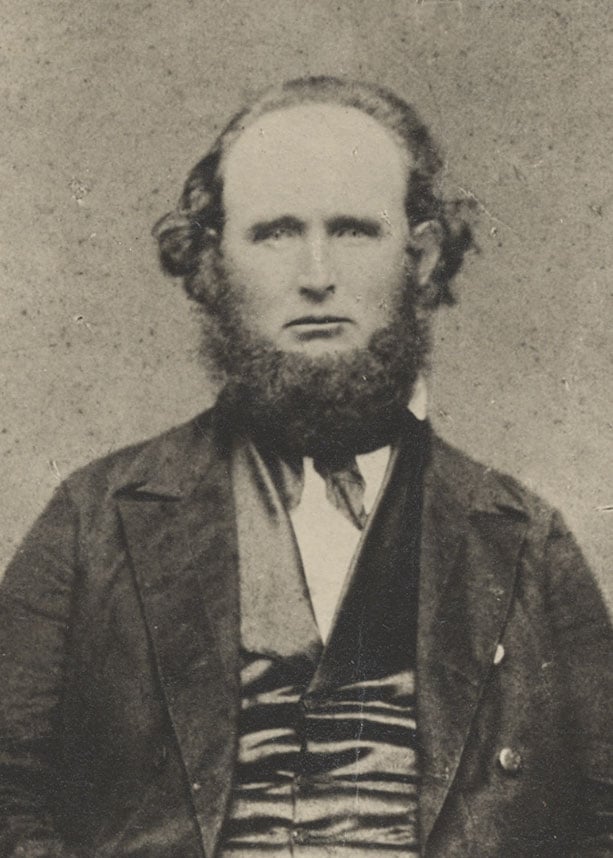 In 1853, she married Daniel Patterson on his assurance that he would provide a home for her son. Patterson soon reneged on that agreement – the first of many broken promises. Despite their mutual affection, the marriage deteriorated.
Mary's young son George Glover was being cared for by the Cheney family in the small rural town of North Groton, New Hampshire. To be near him, the Pattersons moved to North Groton. But ultimately the Cheneys moved to the Far West, taking 11-year-old "Georgy" with them. The boy would not see his mother again for more than 20 years.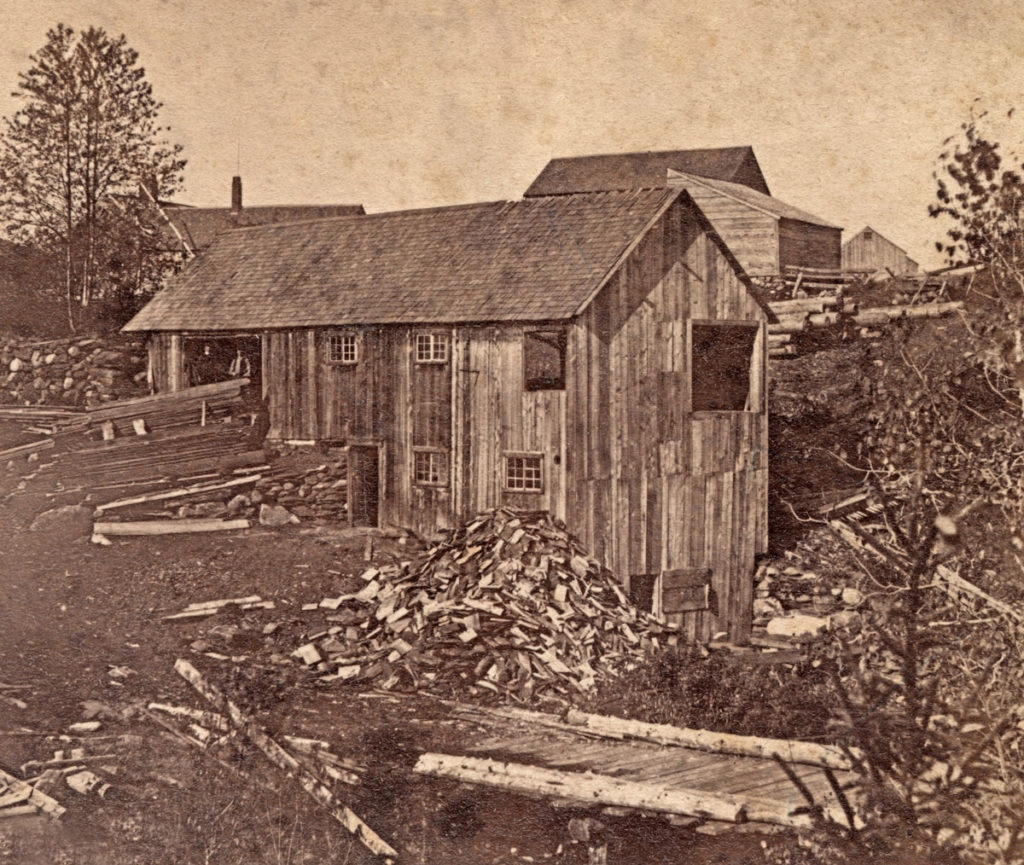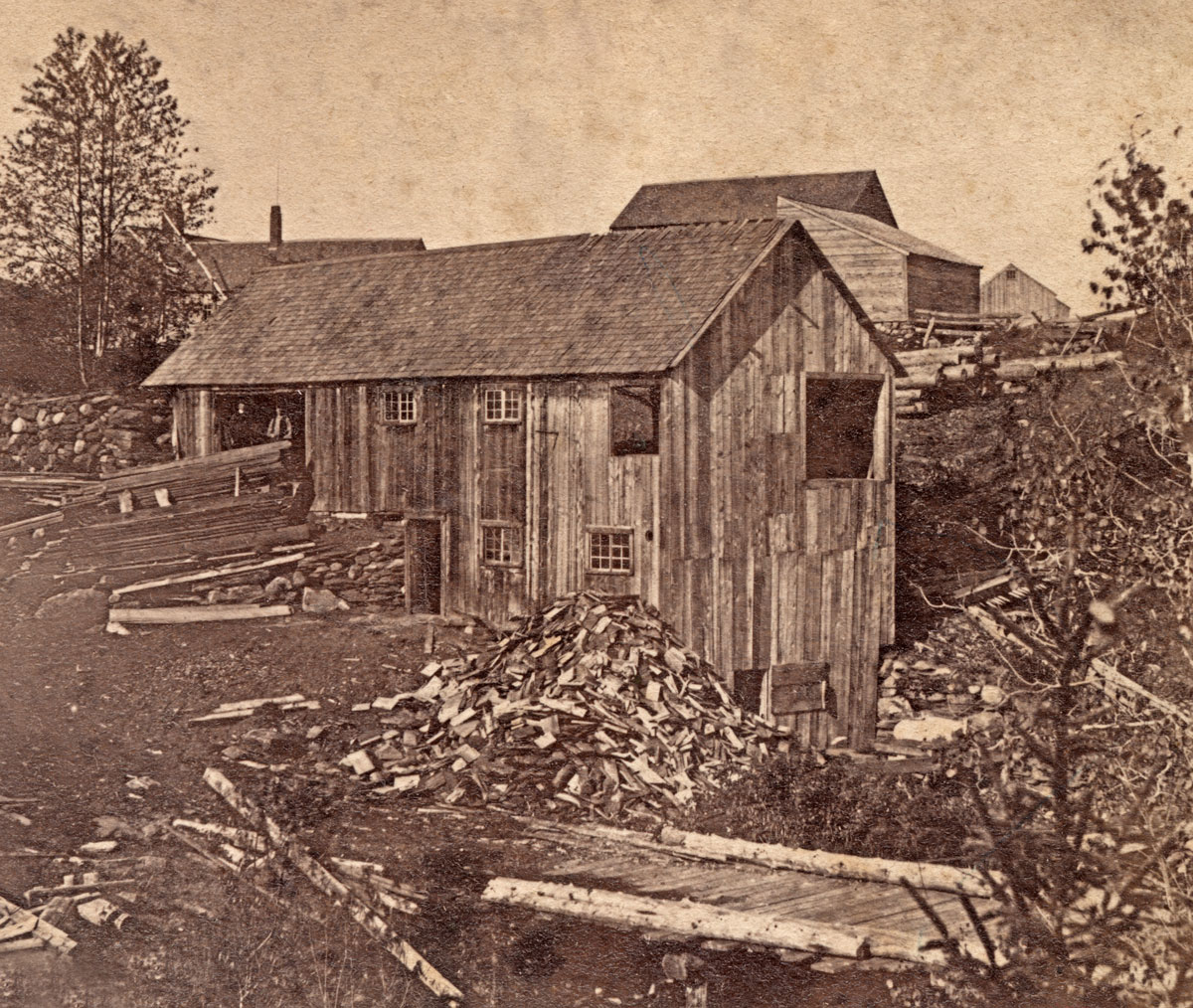 To support his semi-invalid wife, who was often bed-ridden, Patterson bought a half interest in a sawmill on their property in North Groton. The enterprise came to nothing but debt. By 1860, the sawmill and their home were foreclosed. The couple were forced to move on. A rented house in Rumney offered shelter for a year or two, but Daniel was often away from home.
Finally, the Pattersons landed in Swampscott, Massachusetts, on the outskirts of the thriving shoe-manufacturing city of Lynn. They occupied a second-floor apartment on Paradise Road. There, in 1865, Mary B. Patterson was at the brink of a great turning point for herself and many thousands of others.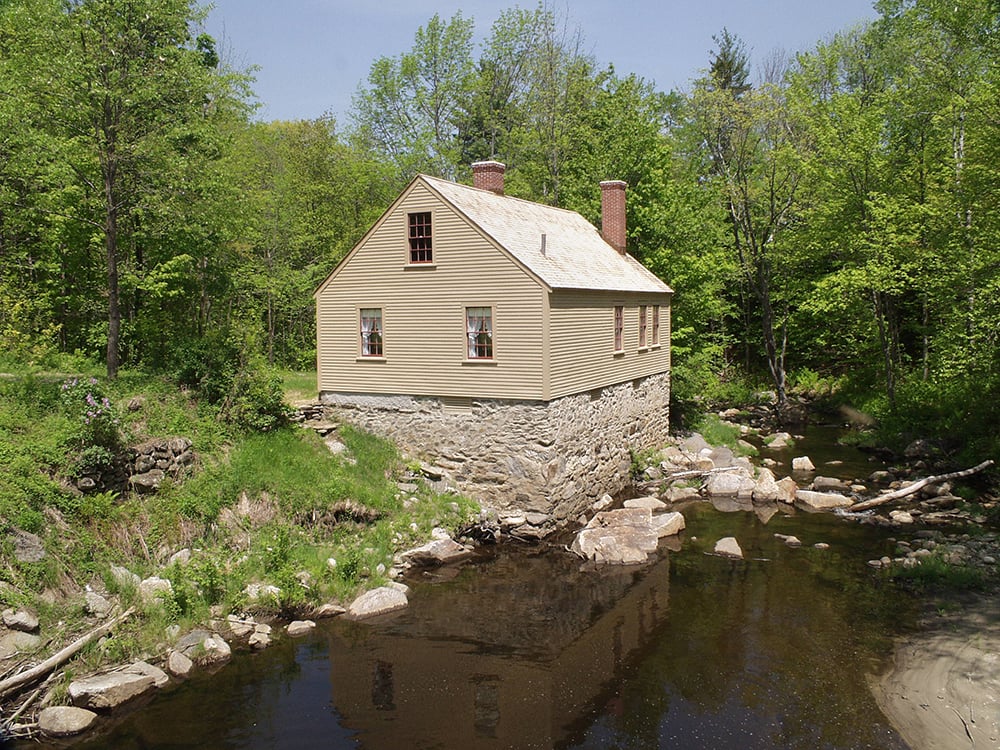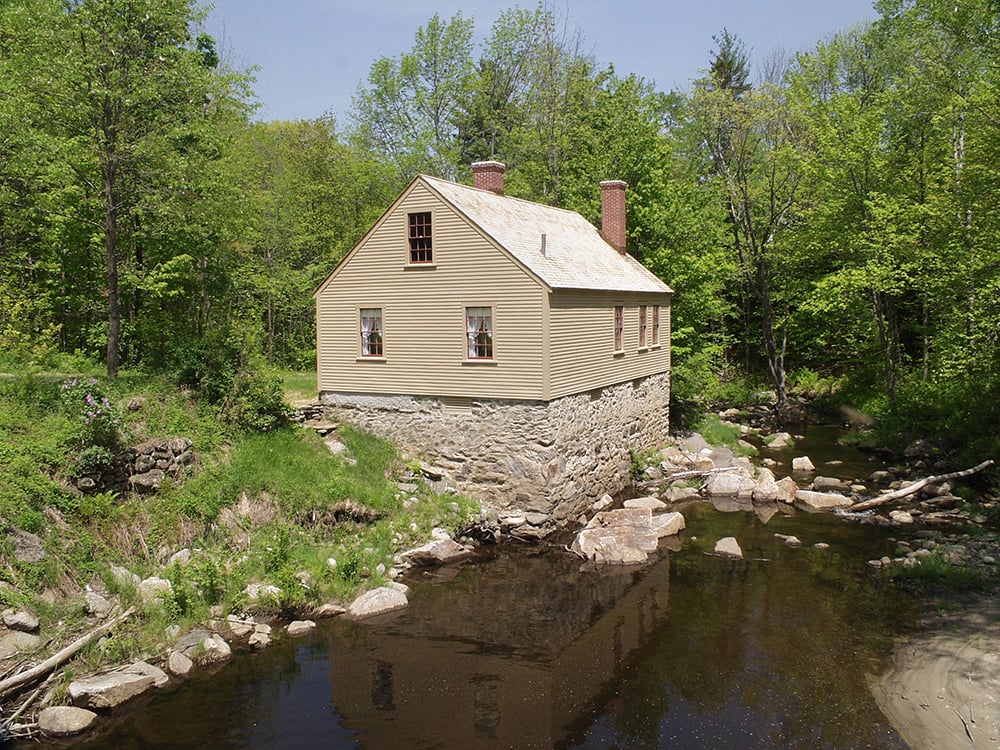 A search for health
From the 1840s to the mid-1860s, Mary had sought to gain her health through various therapeutic theories of the day, including homeopathy, hydropathy, Graham's dietary systems, and more. Many self-professed "healers" were promoting pseudo-scientific cures in which medicine played no role.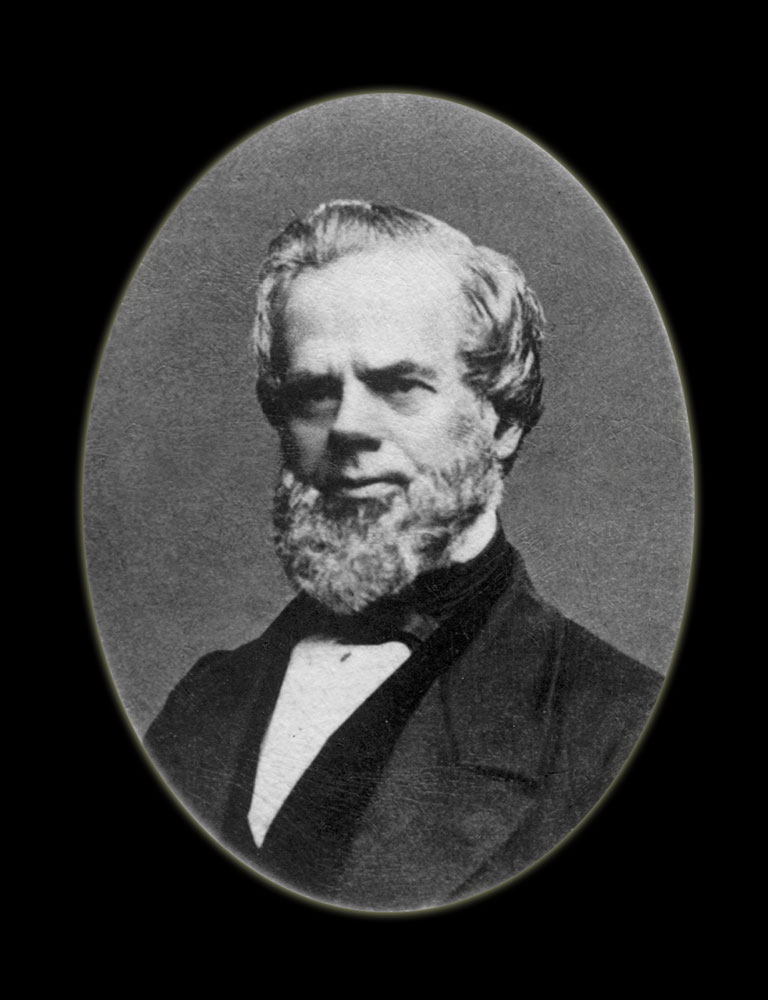 In 1862, she responded to an advertising circular by one of these "healers," Phineas P. Quimby of Portland, Maine. Under his treatment, her health improved markedly for a time.
At first, because of her strong faith in the Bible, Quimby's practice reminded her of Gospel accounts of the way Jesus had healed "all manner of disease."1 But as with the other "cures" she had tried, the effect of Quimby's treatments didn't last.
Her experiments with these various theories did help to open her thinking to mental causation of physical ills. Combined with her study of the healings in the Bible, these experiences pointed her toward the spiritual discovery she would ultimately name Christian Science.