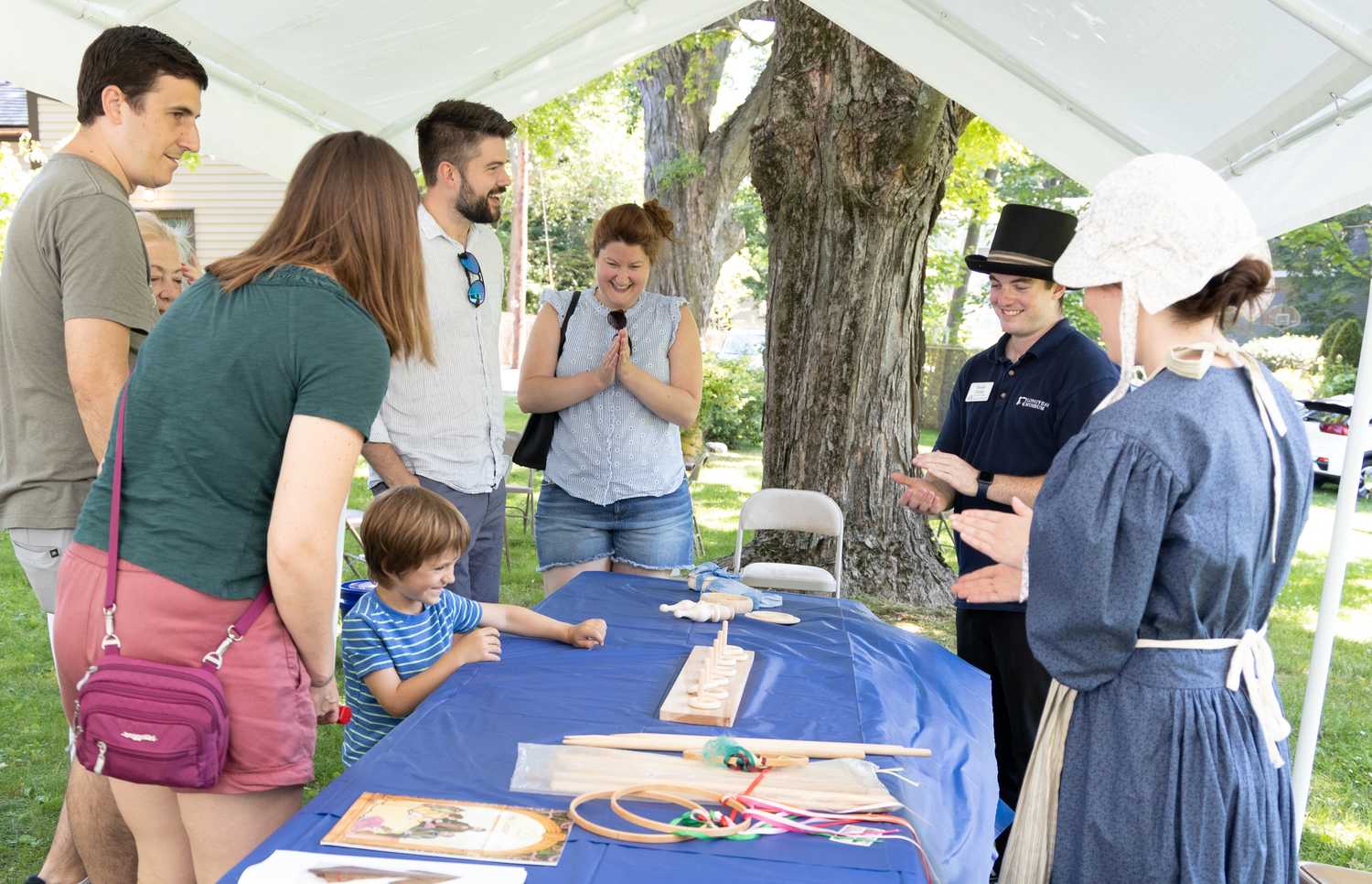 Earlier this summer, the Longyear staff and guides at the Mary Baker Eddy Historic House in Amesbury, Massachusetts, welcomed the public for a special open house during Amesbury Days, a celebration of town history. Neighbors, old-house buffs, and Longyear members and friends—about 80 in all—toured the house, which dates to 1780 and was owned by Squire Lowell Bagley and his family. Visitors were eager to see the results of Longyear's thorough restoration, now complete after four years' work. On the lawn, they could don fancy hats and dresses reminiscent of the Bagley sisters' millinery and dressmaking business, play Victorian hoop games, and partake of gingersnaps and cider doughnuts.
Squire Bagley was notable in Amesbury for his civic works. After his passing, his daughter and widow took in lodgers to make ends meet. Mary Baker Eddy, then Mrs. Glover, took shelter here after being turned out of a boarding house down the street on a stormy night in June 1868. She needed a quiet place to continue her Scriptural study in order to better understand the significant healing she'd had through spiritual means alone two years earlier.
Among the day's visitors was a couple who are restoring their own house and saw the event advertised in an Instagram post by Waterhouse Wallhangings, the company that reproduced historic wallpapers for the house. Based on original fragments found layered in closets, these wall coverings brighten the rooms. One young man's curiosity was piqued when he found a silver spoon—carrying the phrase "Not matter, but Mind satisfieth"—buried in the woods with his metal detector. (These souvenir spoons, with Mrs. Eddy's own words on them, were manufactured in silver and gold with her permission and were popular among early Christian Scientists.27) This man brought his wife and children.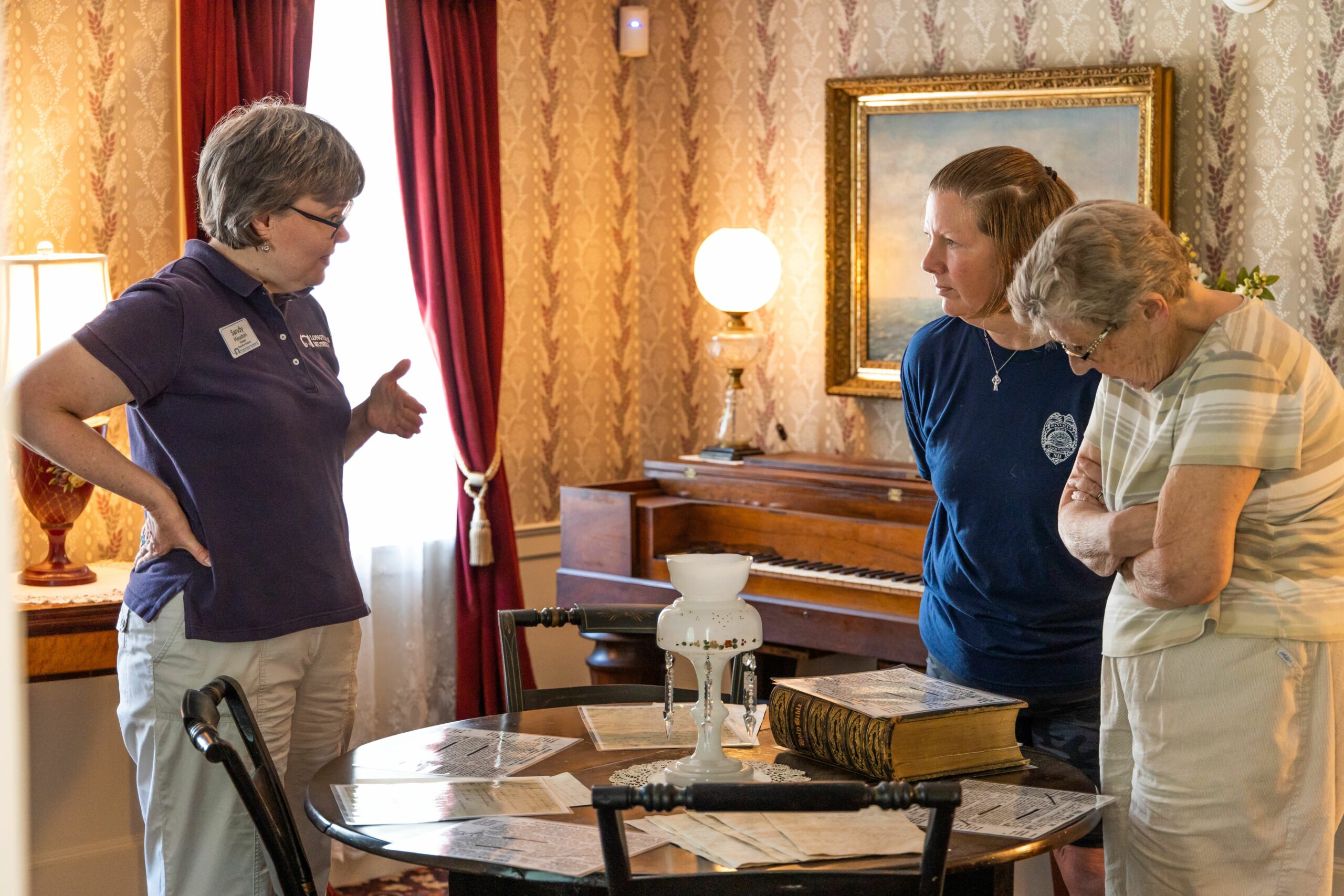 Squire Bagley's contributions to Amesbury as justice of the peace, surveyor, and selectman reminded one visitor of the service of Mark Baker, Mrs. Eddy's father, to Bow, New Hampshire. She said it was fitting that Mrs. Eddy came to a home founded on solid civic virtues. Another remarked that God was certainly watching over Mrs. Eddy, to lead her to such a place.
Indeed, Mrs. Eddy found a refuge in the Bagley home for teaching some of her earliest students, healing, and writing. Upstairs in Mrs. Eddy's bedroom, visitors can see an early version of her poem "Christ, My Refuge," which she wrote here and published in an Amesbury newspaper.