Visit the Mary Baker Eddy Historic Houses from the comfort of your home!
October 8, 15, and 22 at 1 p.m. EDT.
All ages welcome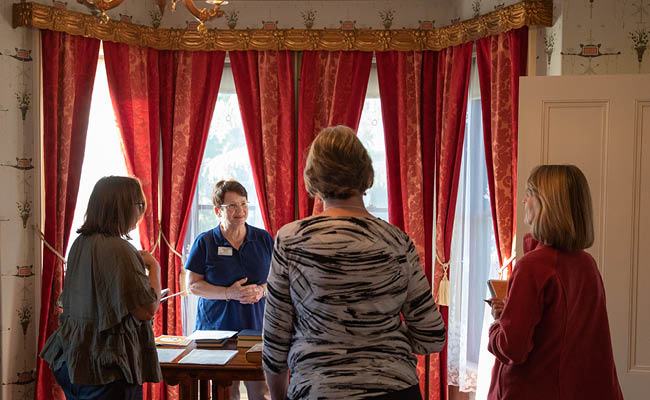 Longyear is offering virtual parlor chats at three of the Mary Baker Eddy historic houses during the month of October—in Rumney, New Hampshire (Oct. 8 at 1 p.m.); Swampscott, Massachusetts (Oct. 15 at 1 p.m.); and Concord, New Hampshire (Oct. 22 at 1 p.m.)
What is a parlor chat?  An informal and informative 45-minute friendly "chat" that takes place live via Zoom in the parlor of the historic house. The visit offers the opportunity to peek inside and hear about what took place in the home, and why it's important to Mary Baker Eddy's life. You'll also get a chance to talk with the site manager and ask questions, all from the comfort of your home.
Participants can join in from anywhere there is a computer or device with a camera and sound. We hope you'll join us!
The parlor chats are free for Longyear members, $10 for non-members, $5 for students. Children under 12 are free.
To make a reservation, please call Longyear at 800-277-8943 or 617-278-9000. You will receive a Zoom link once you register.
If these three October dates don't fit in your schedule, please feel free to call the Museum to set up an alternate time.