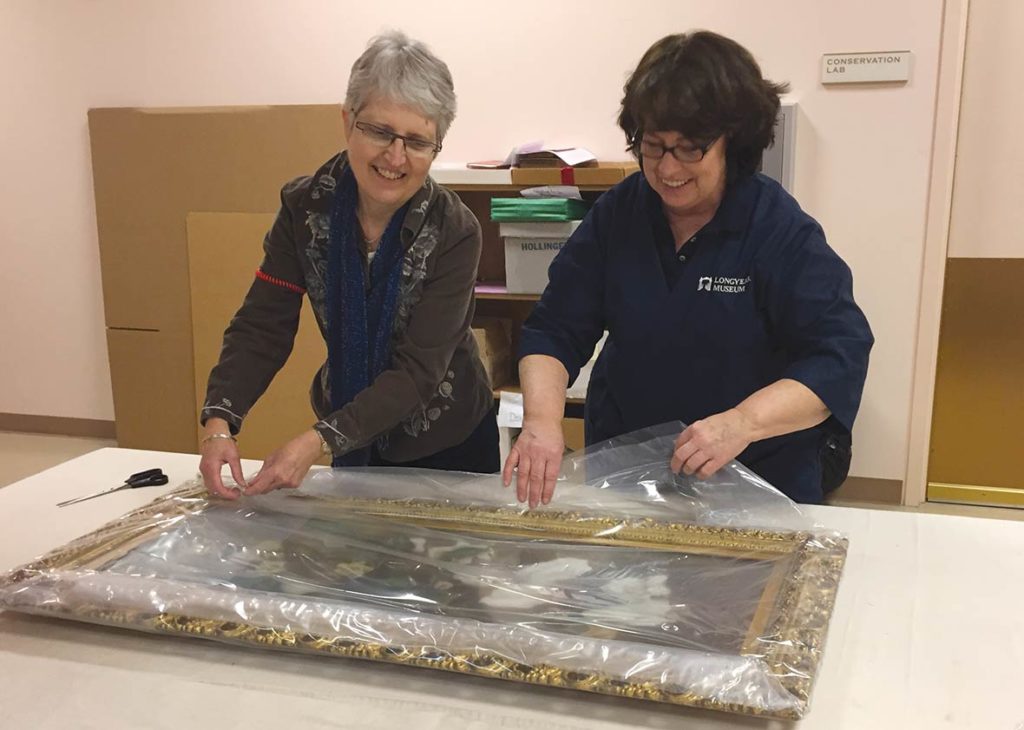 Earlier this year, The Mother Church, The First Church of Christ, Scientist, in Boston, gave Longyear Museum 52 works of art that once graced Mrs. Eddy's Chestnut Hill home. Longyear is deeply grateful for this recent gift that adds to the Church's donation of Chestnut Hill furniture last year.
The Longyear staff worked closely with The Mary Baker Eddy Library to carefully pack and transport the art to the Museum's vault, where it is being stored. The artwork and furniture will be returned to Mrs. Eddy's final residence at 400 Beacon Street, Chestnut Hill, when restoration of the house has been completed. Planning for Phase Two of the restoration is expected to begin in early 2018.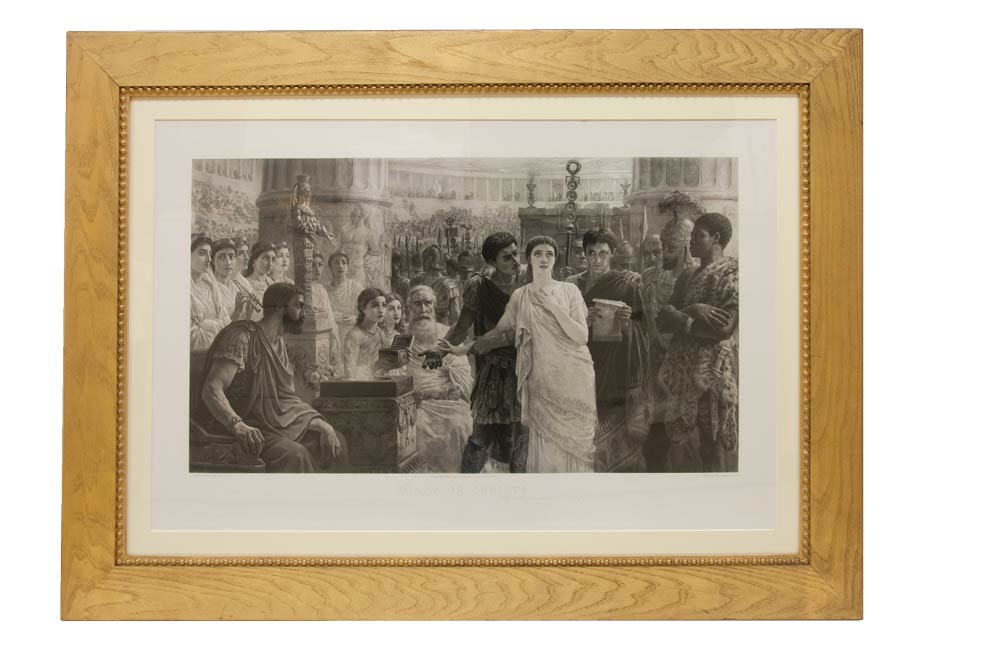 Diana or Christ
Much of the artwork in Mrs. Eddy's home was given to her by grateful students (see sidebar for A Westward Wind, p.9). Pieces that depicted Biblical and early Christian themes resonated deeply with the Discoverer, Founder, and Leader of Christian Science, as is documented in letters and reminiscences.
For example, the recent donation includes a framed engraving titled Diana or Christ, a gift to Mrs. Eddy in 1896 from the Christian Science Board of Directors. The engraving, from an original oil on canvas painting by British artist Edwin Longsden Long in 1881, depicts a young woman being challenged to deny her Christian faith by sprinkling incense on the altar of Diana. She is facing a pivotal decision: submit to worshiping a pagan goddess or be thrown to the lions. The painting's caption reads: "Let her cast the incense, — but one grain and she is free."
The artwork and decorative objects in Mrs. Eddy's home often shed light on her thought. In thanking the Directors for their gift, she wrote in part:
"'Diana or Christ' is very suggestive of each day's experience in the true progress of a Christian Scientist. I value your gift beyond pen to express…."1