What brightness dawned in resurrection
And shone in Mary's wondering eyes!
Her heart was thrilled with new affection,
She saw her Lord in life arise.
 She knew the Christ, undimmed by dying,
Alive forevermore to save;
Creative Mind, all good supplying,
Had triumphed over cross and grave.1
The author of these words was a gifted poet. In fact, the poem itself was a last-minute gift to the Christian Science Hymnal.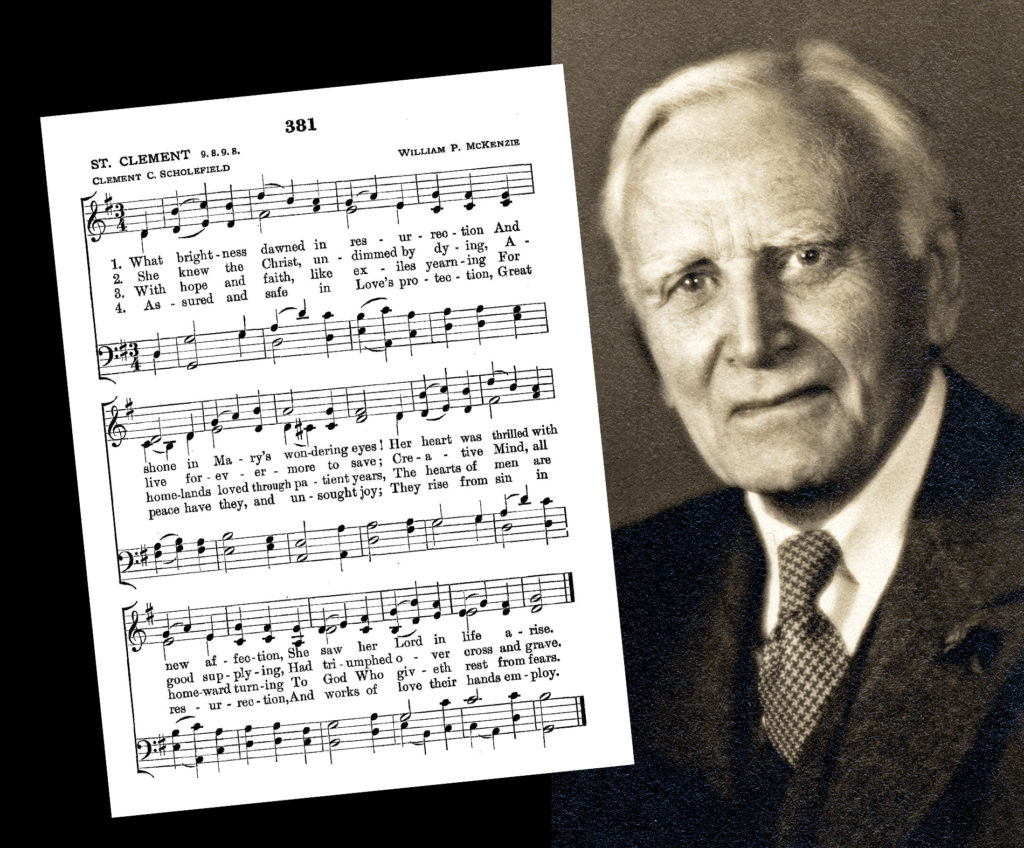 In 1932, just as the Hymnal was being readied for the printer, the Hymnal Revision Committee encountered an unexpected hurdle. Permission to print a poem by John Ellerton, which was intended for hymn #381, was withdrawn.2 With not a moment to lose, the committee sent an urgent request to William McKenzie. Would he be willing to write a replacement?
It wasn't an easy task. The poem's words would have to match the cadence of the tune. Also, the first line would need to begin with the letter "W" to fit within the hymnal's alphabetical order.
Mr. McKenzie consented. He pulled out his paper and pen and got to work. The resulting poem, a tender view of the resurrection, has been a much-loved hymn ever since.3 In all, seven of William McKenzie's poems would be published in that 1932 Hymnal.4
From an early age, William Patrick McKenzie was a deep thinker.5 As he grew into young manhood and beyond, it became apparent that he had a gift for the English language as well. As the son and grandson of Scottish Presbyterian ministers, William planned to follow in their footsteps. After graduating from Toronto University in his native Canada in 1884, and Knox Theological College in Toronto in 1889, he also attended Auburn Theological Seminary in Rochester, New York. He went on to serve as pastor of a small Presbyterian church, and taught literature and rhetoric at the University of Rochester.
During these years, he wrote a succession of poetry books related to songs: Voices and Undertones in Song and Poem; A Song of Trust; and Songs of the Human.6 He even sent a copy of Voices and Undertones to Walt Whitman.7
"O Good Gray Poet," William began in his accompanying letter, "When I read your writings I get inspiration, I have the feeling of the boundlessness of the universe, of the greatness of a man. . . . My excuse for writing you is the sending of a book; a first utterance, called 'Voices & Undertones'—it bears greeting and admiring love, though it may be a poor messenger to bear the treasure."8
But at this juncture, things began to stir in William's thought. His growing discontent with traditional theology, coupled with his deep sense of obligation to his family, eventually erupted in a nervous breakdown and he entered a nearby sanatorium. While there, he experienced what was to him a revelation in an enlightened understanding of God as Love, and was quickly restored to health.
It was soon after this experience that William learned of Christian Science, which answered his questions, gave him a satisfying view of the Scriptures, and shared the view of God as Love that he had been sensing. Within a short while, William gave up his teaching post and pulpit to devote his time and energies to the Cause of Christian Science.9 He joined The Mother Church and was made a "First Member," became First Reader at Second Church of Christ, Scientist, in Toronto, took Primary class instruction, and by 1896 was listed in The Christian Science Journal as a practitioner. Later on, Mr. McKenzie also became a Christian Science teacher.10
Mary Baker Eddy recognized his dedication when she wrote, "Dear Professor McKenzie was mending his nets when Christ called him to me."11
One of the things William never gave up was his literary and poetic bent, and over the years he continued to compose and publish scores of poems. Proud of his Scottish heritage, he wrote several poetry books in Scots dialect, including Bits o' Verse in Scots; The Auld Fowk: Some Verses in Scots; and Fowls o' the Air: And Other Verses in Scots.12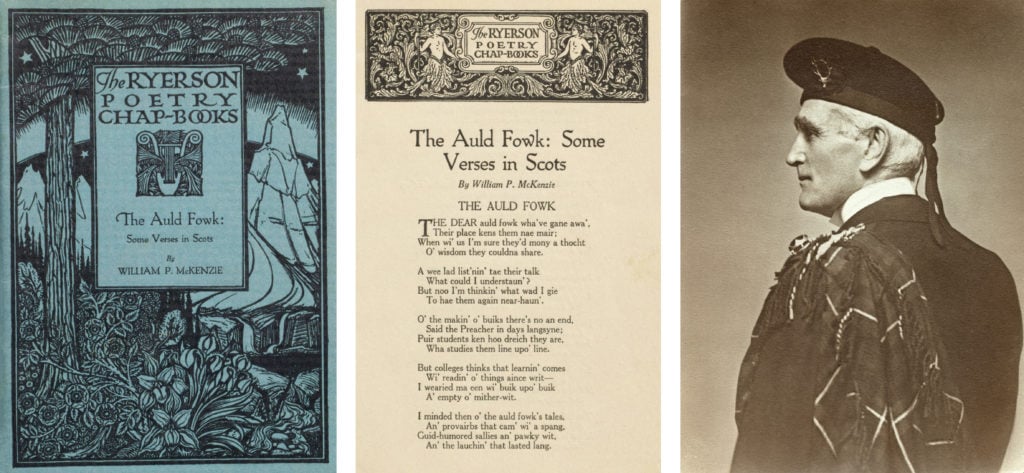 In 1903, William published a poetry book titled The Sower and Other Poems. Fields of Bloom appeared in 1930, and in 1942, he released Prelude Poems for the New Day.13

Perhaps his most well-known book of poems is Heartsease Hymns, originally published in 1895 in Toronto. When McKenzie sent Mary Baker Eddy an autographed copy, she noted that the poems "Truth" and "The Present" were among his "finest."
"The book is valuable," Mrs. Eddy wrote him. "Your tender secret breathed so delicately includes much."14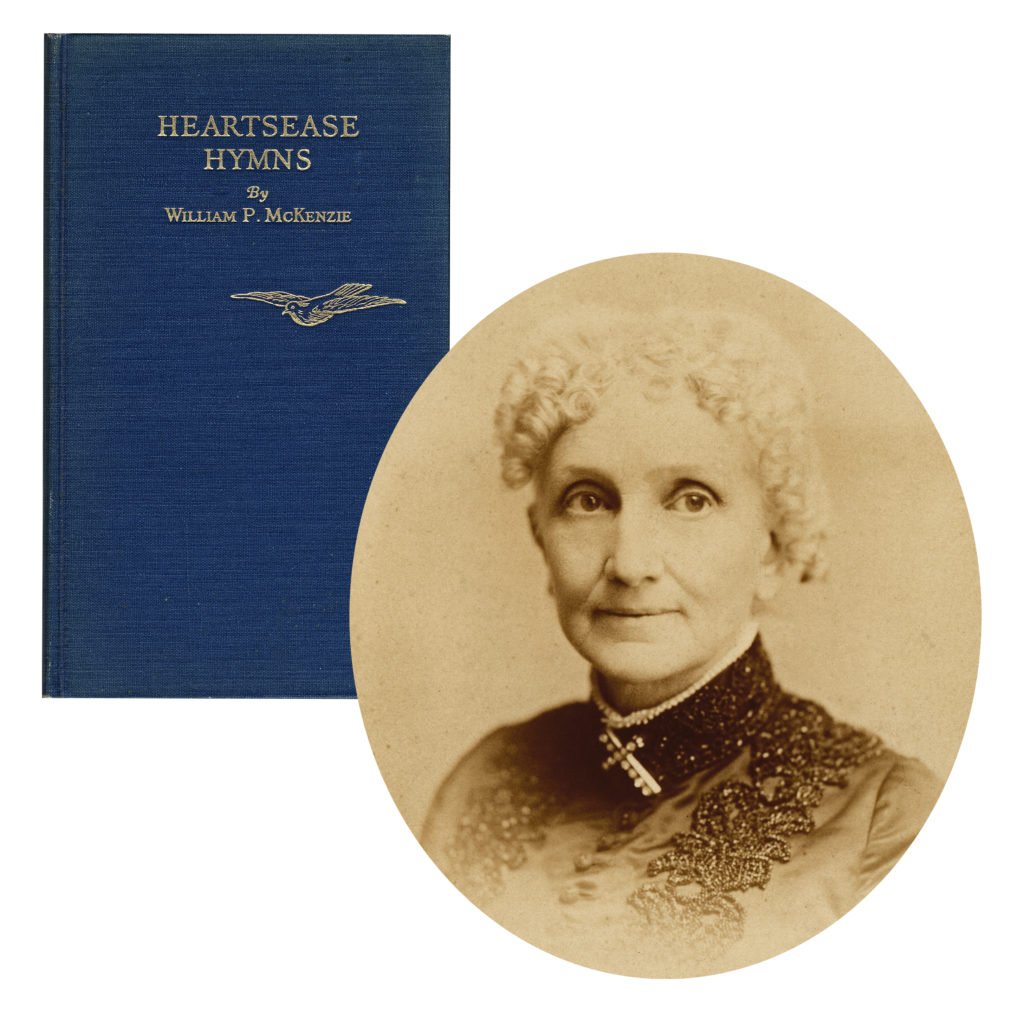 One couplet in "The Present" is repeated for emphasis. It reads:
The future and past are man's,
The Present belongeth to God.
A slightly edited version of the poem "Truth," which begins "There are none friendless, none afraid," would eventually find its way into the Christian Science Hymnal (#339).15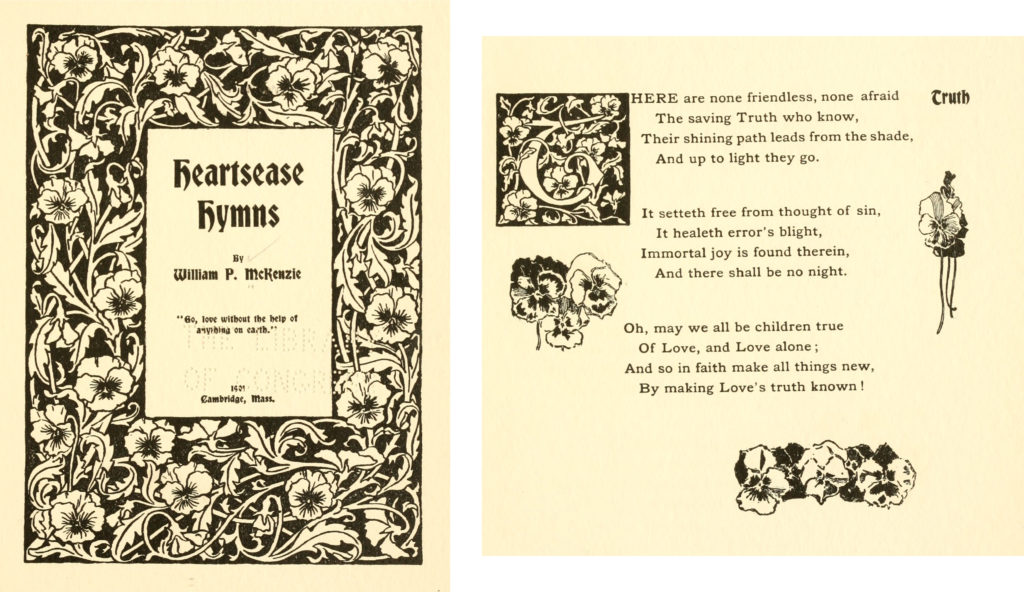 This wasn't the first time Mrs. Eddy had complimented William McKenzie on his poetry. Back in October 1894, his poem "One Thing Needful" appeared in The Christian Science Journal. It reads:
Gently hath a sweet voice spoken;
One thing needful must ye choose;
O ye weary and heart-broken,
Can ye still this call refuse?
Seeking good on earth nor finding,
All your hope earth must defraud,—
Things of sense forever blinding
Eyes whose light is seeing God.
Patient Love, so wise and tender,
Standing mother-like apart,
Waits till love awakened send her
Each far-wanderer from her heart.
And that love, the one thing needful,
Bringeth life and conquers death;
Oh, let hearts be still and heedful,
Hearing what the sweet voice saith.16
Mrs. Eddy responded right away: "Your poem in our Journal is like the song of the redeemed, and the smiles and tears of the new-born for the milk of the Word. It touched my heart of hearts."17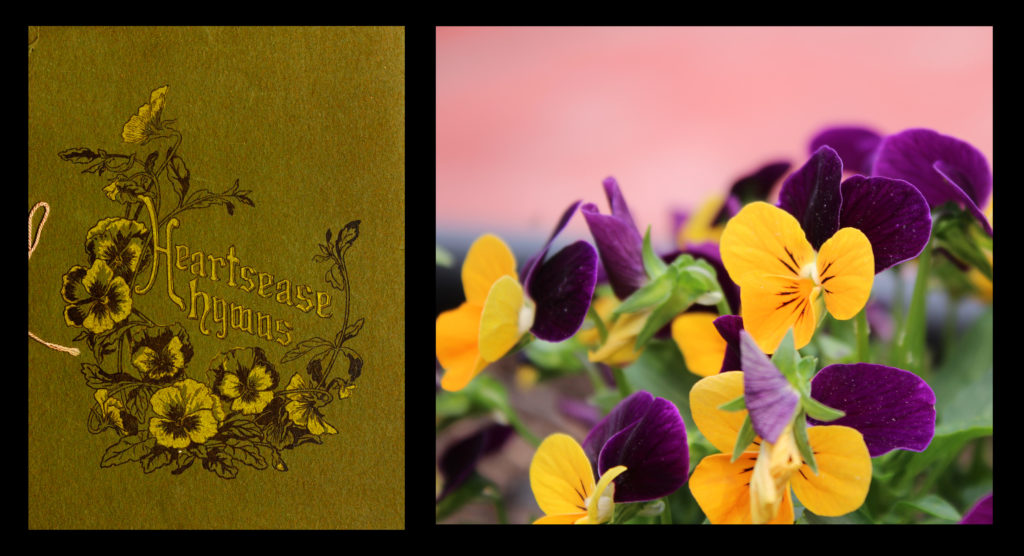 William McKenzie's's literary talents and biblical scholarship would be put to good use in the ranks of the Christian Science movement. In 1896, Mrs. Eddy appointed him to the Bible Lesson Committee, a post he held for 21 years. In 1898, he was appointed one of the original members of the Board of Trustees of The Christian Science Publishing Society, a position he held for nearly two decades. That year, he was also selected to be one of the first members of the Christian Science Board of Lectureship and would lecture until 1915. He was Editor of the Christian Science periodicals for three years (1917-1920), was elected President of The Mother Church, and served on the Christian Science Board of Directors.
In addition to all of these duties, and his work as a Christian Science practitioner and teacher, William wrote more than 300 articles and poems found within the pages of the Christian Science periodicals.
Mrs. Eddy's printer, William Dana Orcutt, who worked very closely with Mr. McKenzie, had this to say about him: "He was a rare man, deeply interested in the humanities, with a spiritual character which I have never ceased to admire."18