The following is an excerpt from Life at 400 Beacon Street, which shares stories of the men and women who worked for Mary Baker Eddy. It is available for purchase through our online store.
---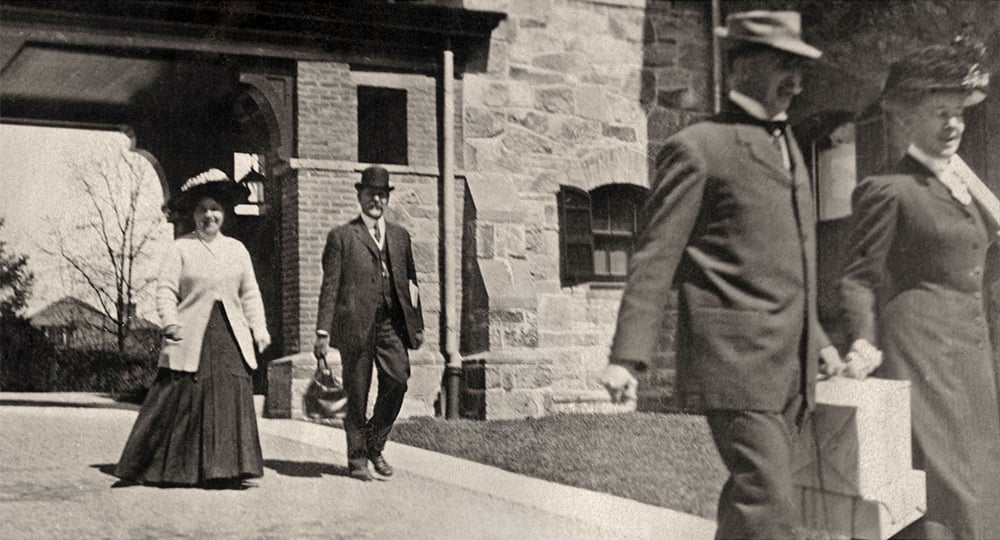 It was a rare day at 400 Beacon Street that didn't begin with homemade doughnuts.
The aroma would have wafted down the hall from the kitchen, winding its way up the back stairs of the large gray stone house in Chestnut Hill, Massachusetts, where Mary Baker Eddy and her staff were preparing for the morning. While a tray was brought to Mrs. Eddy, everyone else would assemble downstairs in the dining room promptly at seven.
Meals were hearty for the "family," as Mrs. Eddy referred to her household. At the breakfast table, several kinds of fruit were generally available, along with hot and cold cereal and a main entrée — eggs and bacon, for instance, or maybe chipped beef, or fish and fried potatoes. According to a record of menus that Calvin Frye kept in the spring of 1909, the morning meal nearly always included hot doughnuts, often accompanied by toast, fritters, cornbread, or "gems," as muffins were called at the time. Thus fortified, the staff at 400 Beacon Street was ready for the day.
A new home, a new kitchen
The move in January 1908 from Pleasant View, Mary Baker Eddy's home of many years in Concord, New Hampshire, to Chestnut Hill, Massachusetts, was a significant one not only for the Leader of the Christian Science movement, but also for her household….