Earlier this week, the Longyear staff traveled to Mystic Seaport Museum for its annual summer field trip.  Designed to help enrich and broaden the staff's perspective on historic preservation and museum work, these yearly outings afford the opportunity to interact with and learn from a wide range of colleagues. This year's trip included boarding a historic whaling ship and learning about life at sea, as well as taking a behind-the-scenes tour of the museum's collection.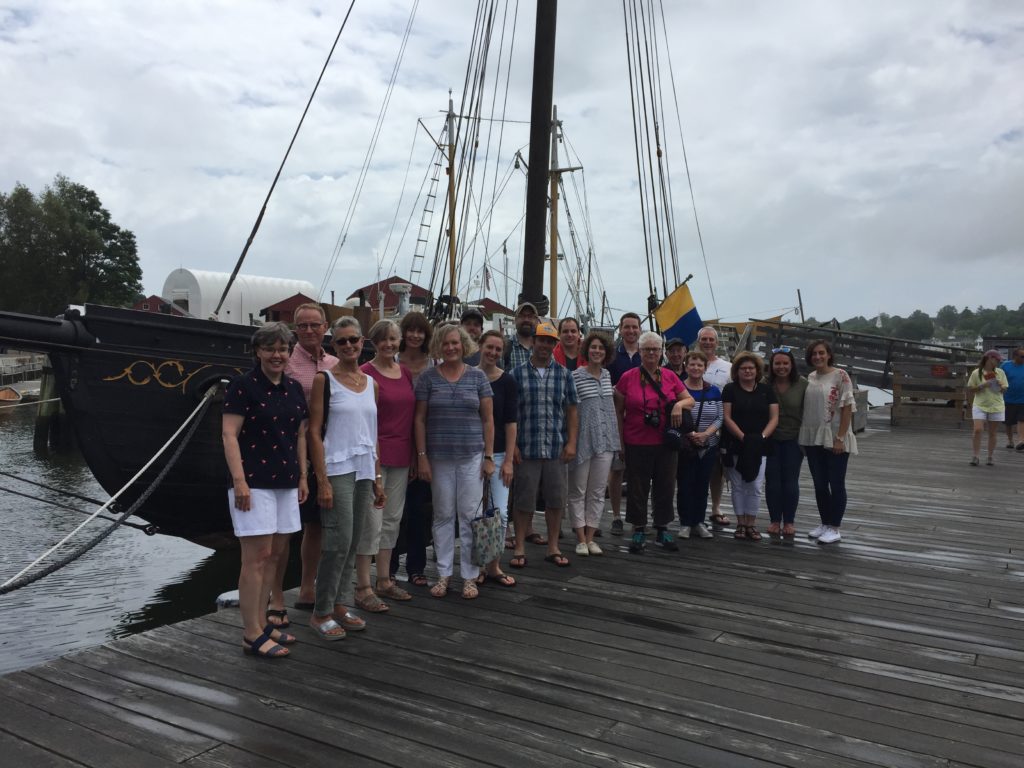 Located on the banks of the tidal Mystic River in southeast Connecticut, Mystic Seaport is the nation's leading maritime museum, offering visitors the opportunity to tour dozens of historic New England buildings on the grounds of its recreated 19th-century seafaring village. Throughout the day, Longyear staff enjoyed watching as museum guides and costumed "villagers" —skilled in everything from shanty singing to such maritime trades as woodcarving, ship rigging, blacksmithing, and "coopering" (barrel building)—helped bring the nautical past to life.
One of the highlights of the day was a tour of the Charles W. Morgan, the oldest wooden whaleship in the world (the vessel was built in 1841 and remained in active use until the 1920s).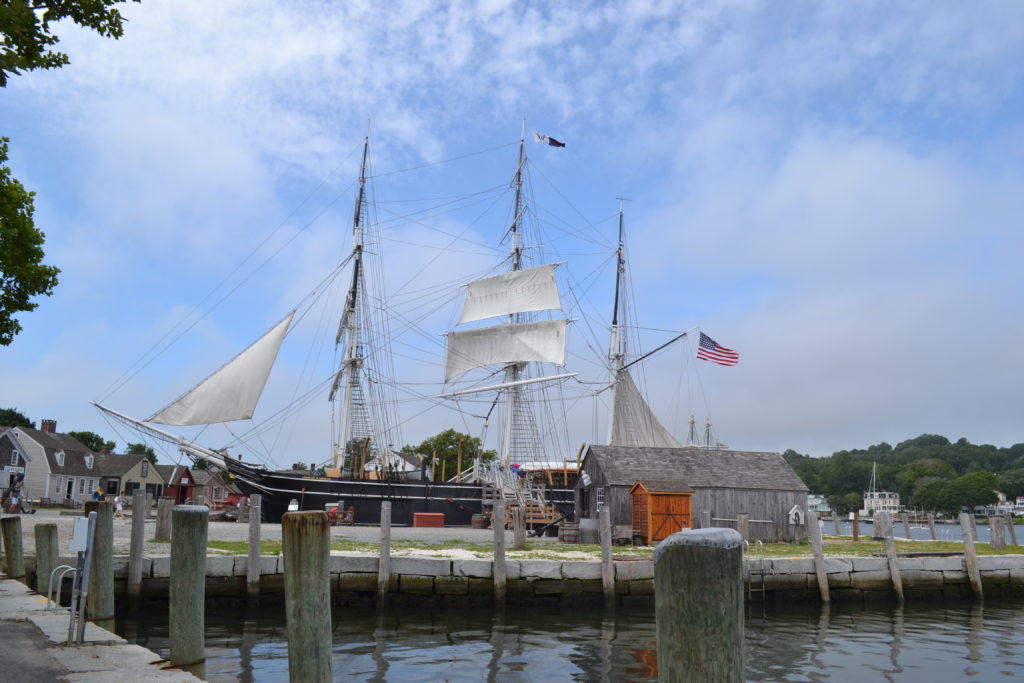 The staff was also treated to a special private tour of the Collections Research Center, where Mystic's Curator and Collections Manager shared insights into some of the museum's two million artifacts and showed some of the items from its vaults.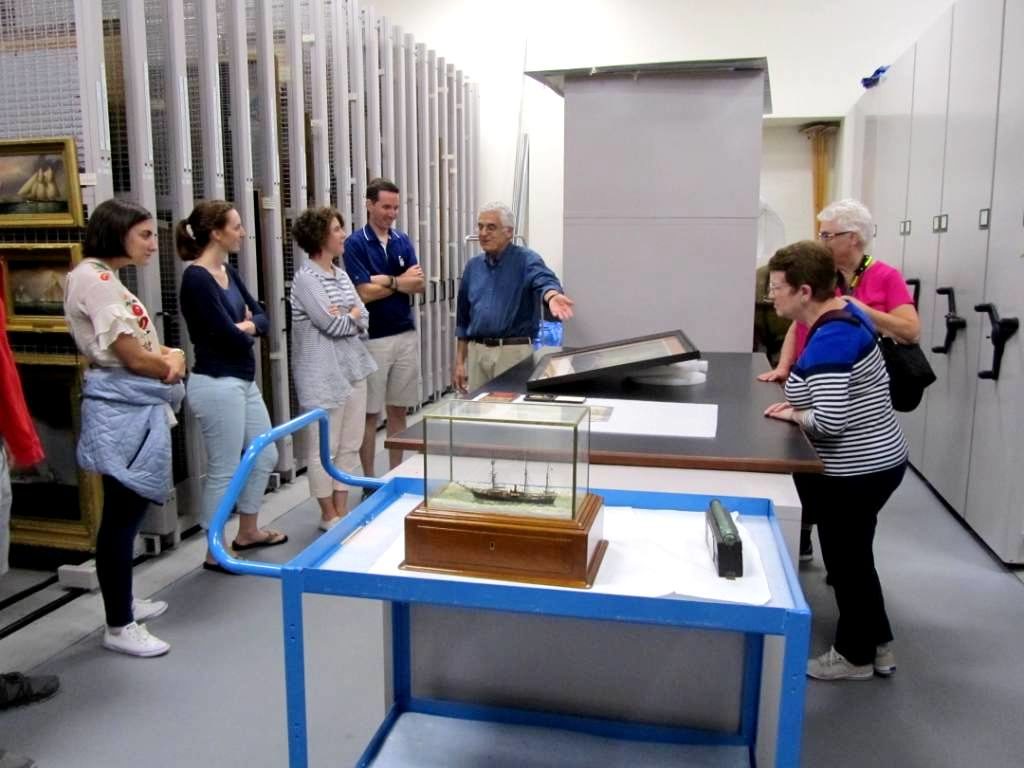 And of course, what would a day in maritime New England be without a little fish and chips to really savor the full experience?