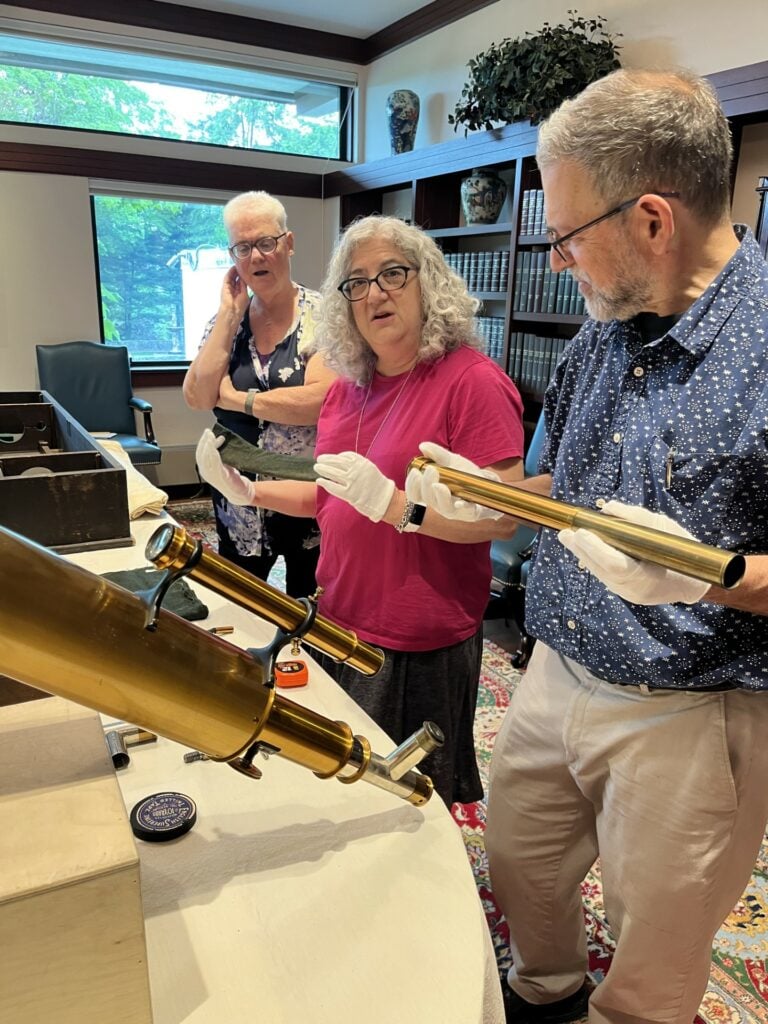 The household workers at Mary Baker Eddy's final home at 400 Beacon Street in Chestnut Hill, Massachusetts, remembered climbing to the roof and peering at the heavens through a telescope mounted there.
It had been a gift from Mrs. Eddy, a four-inch Alvan Clark model, one of the best telescopes of the day. "We all became quite interested in astronomy. I remember going up there one night to see Halley's comet, but never succeeded in finding it," handyman John Salchow recalled.
"We can get a peep at the moon," secretary William Rathvon added.
In 2018, The Mother Church generously donated this telescope to Longyear.
This summer, it was set up for the first time in decades, in the Museum's board room. The occasion? A visit from Sarah Schechner, the curator of Harvard University's Collection of Historical Scientific Instruments, and Ken Launie, one of the leading experts on Alvan Clark telescopes. The telescope was pronounced in excellent condition, "a serious instrument," and the experts marveled that all its eye pieces, owner's manual, and other accompanying equipment were all intact—a rarity in their work.