On a warm late-summer morning earlier this week, half a dozen vintage carriages rolled out of the carriage house at Mary Baker Eddy's former home in Chestnut Hill, Massachusetts.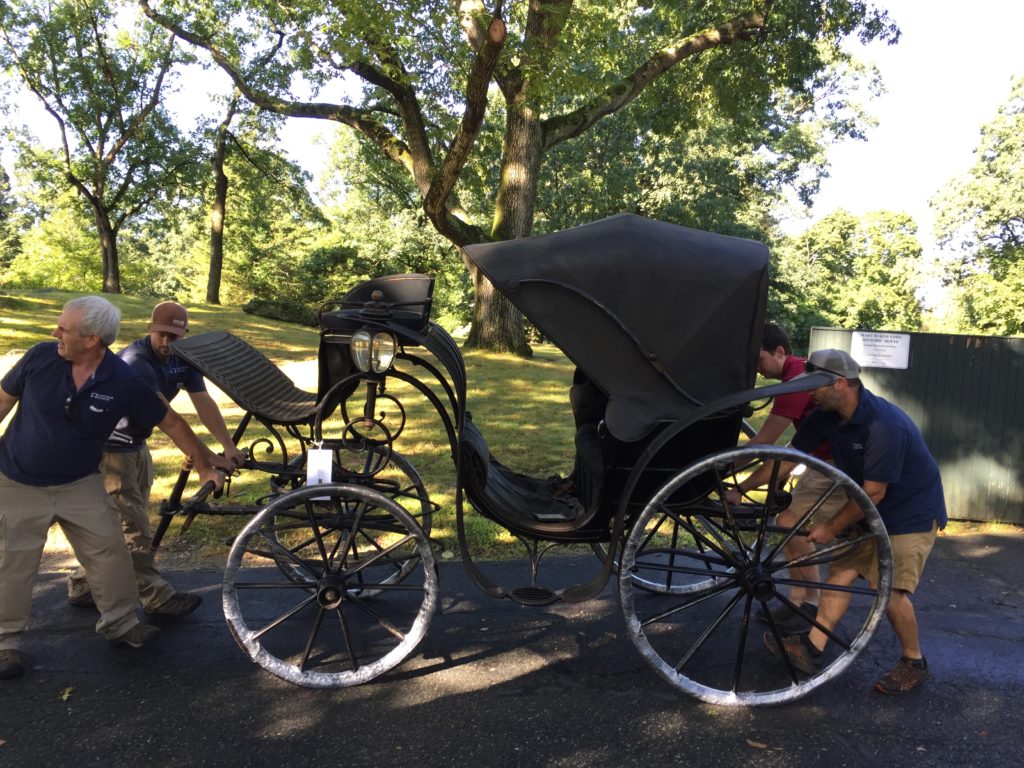 In anticipation of the restoration work that will take place on the property later this year, it was decided to move the carriages (and two sleighs) into storage during good weather. Much careful planning and preparation went into the move, which was a joint production between Longyear Museum's historic collections and facilities teams. For instance, at the recommendation of a consultant specializing in antique carriages, half-inch foam pipe insulation was used to protect the century-plus-years-old rubber or steel wheels. The insulation was then wrapped in narrow plastic wrap held in place by a strip of duct tape around the circumference of the rim.
Once the carriages were outside, vacuums, dust rags, and brushes were employed as each one was thoroughly cleaned, documented, and photographed.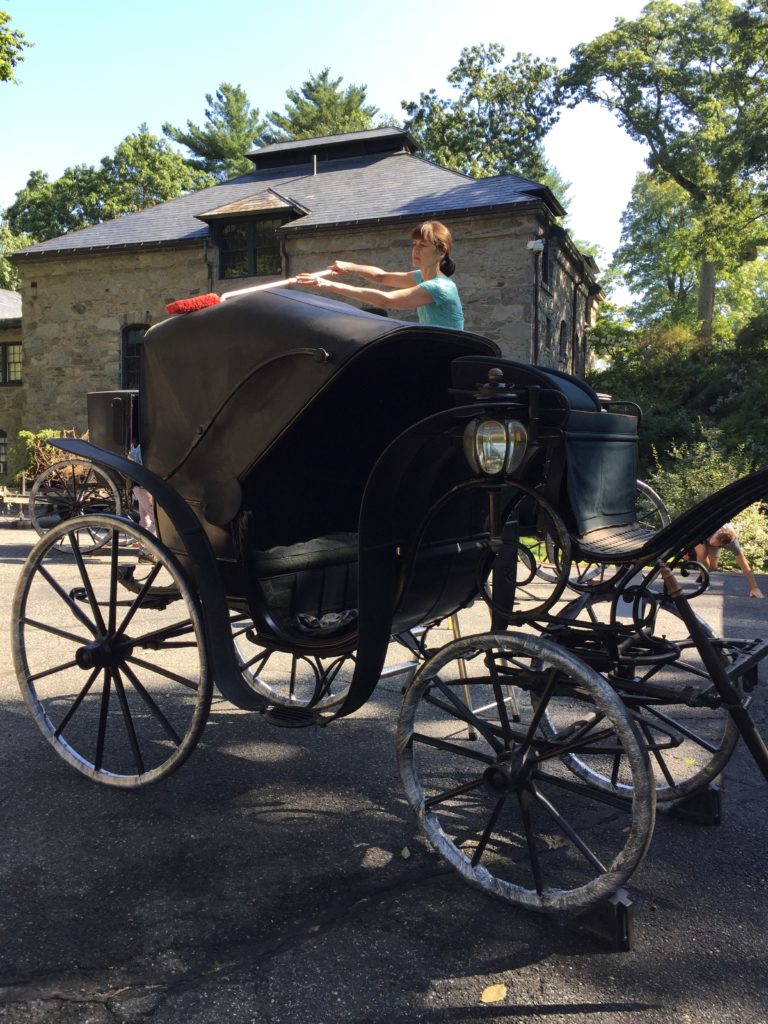 Daylight brought a few surprises, including the discovery of a period newspaper stuck beneath one of the seat cushions. And a collective "aaah!" went up from the team as the door to one of the coaches was opened, revealing interior upholstery in a rich navy blue, not black – a color difficult to discern in the dim light of the carriage house.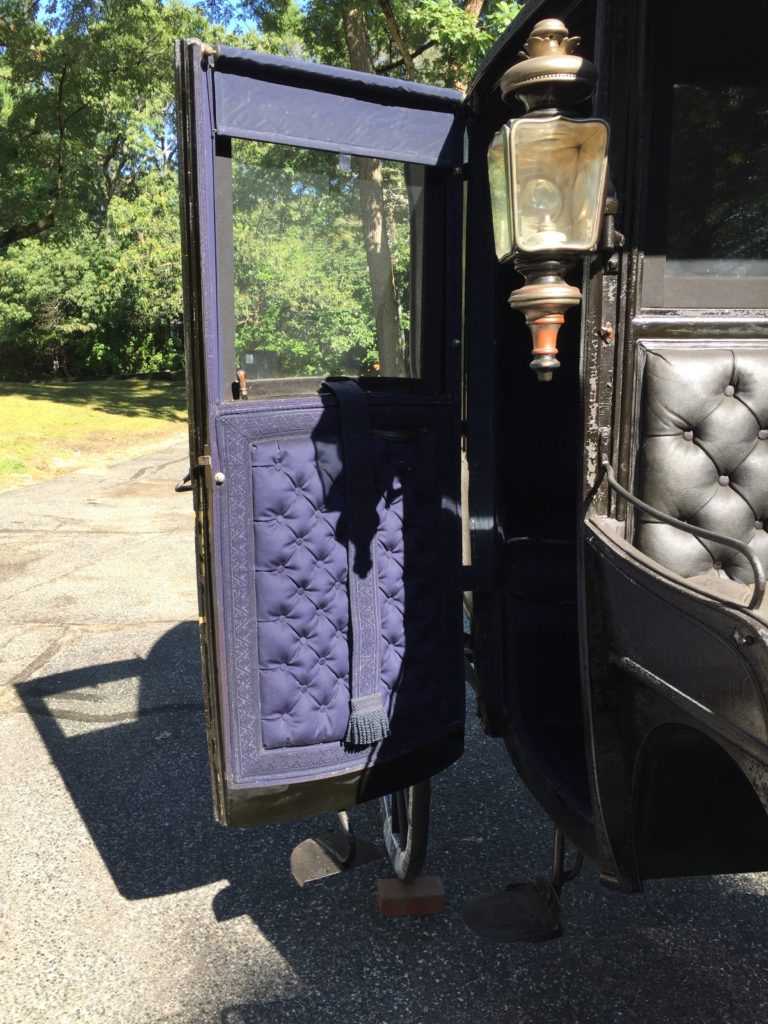 We'll look forward to welcoming all of the carriages and sleighs back home when the restoration is complete!