Longyear Museum is happy to announce a matching grant to support the interior restoration of the Mary Baker Eddy Historic House in Amesbury, Massachusetts!
With the exterior restoration wrapping up, we are now turning our attention to the interior – a good project for the late fall and winter months.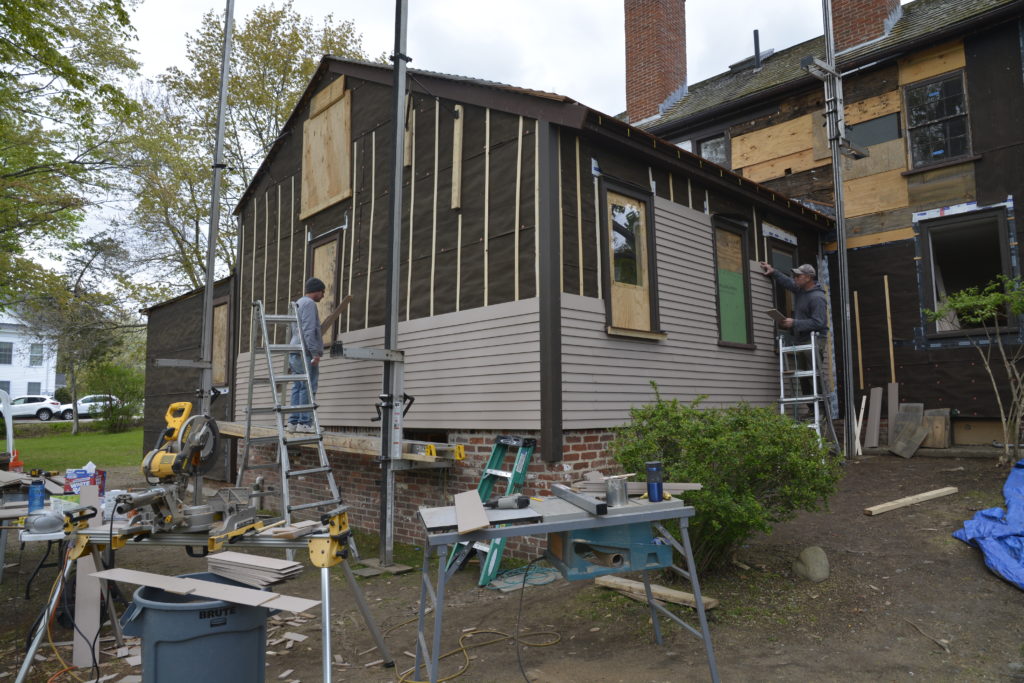 The Amesbury interior was last refreshed in 1950. Over the past 70 years, roof and window leaks have damaged the wallpaper and painted trim as well as the plaster ceilings and wall surfaces.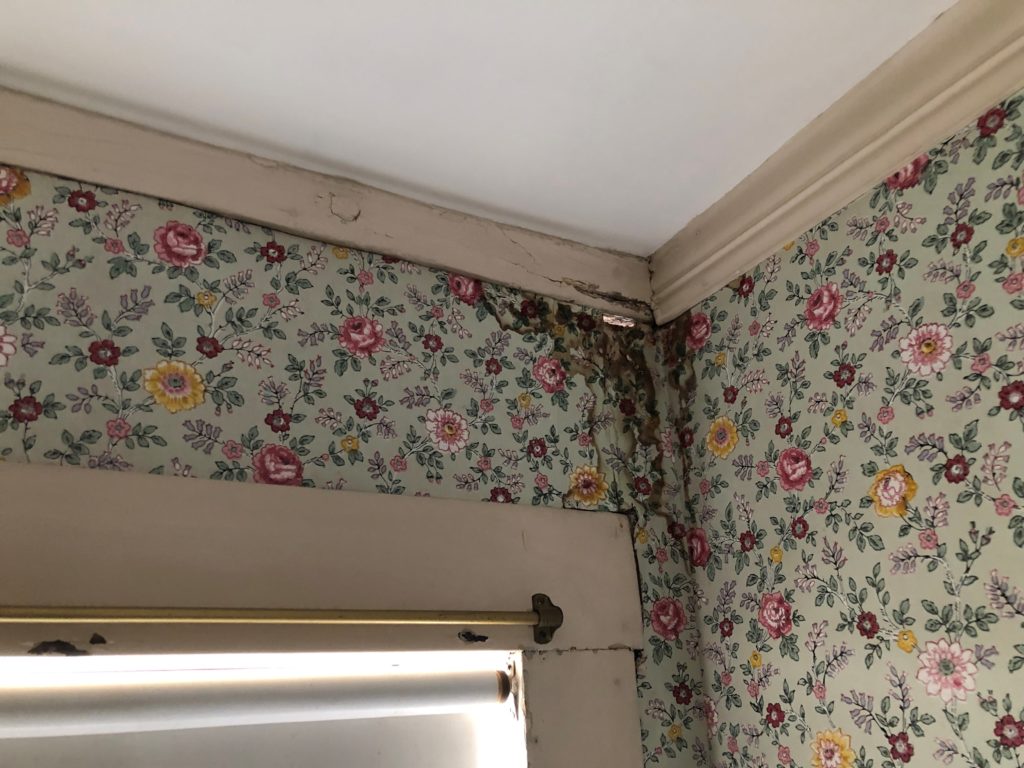 The oak-grained woodwork and windows in the kitchen are badly chipped, and decades of visitors have worn down the painted halls and stairs.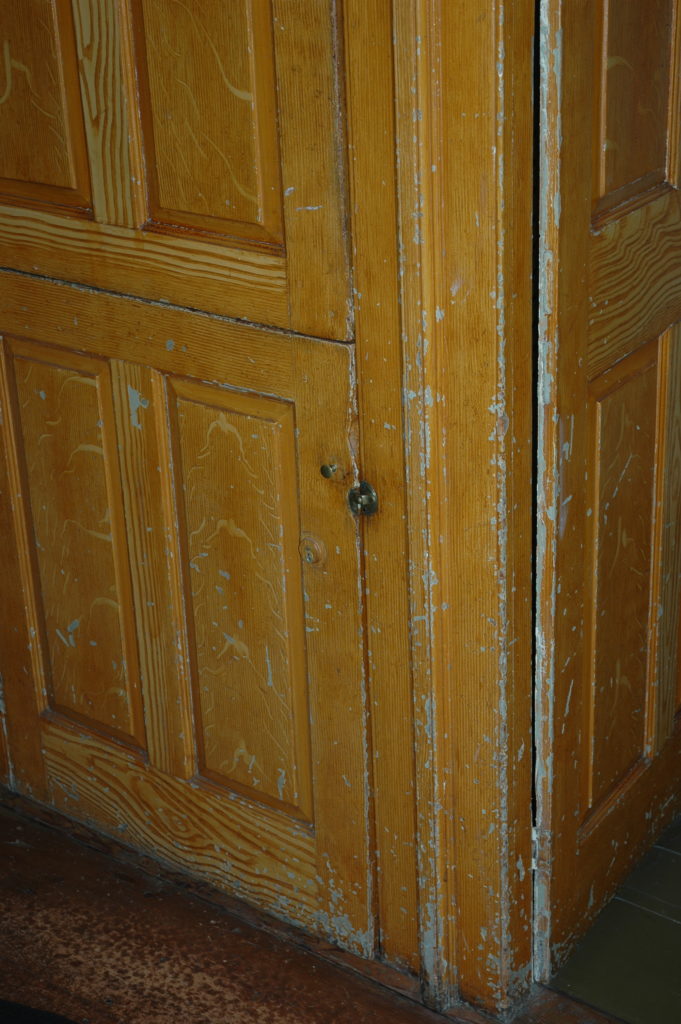 In addition to a complete interior restoration, this final phase of work will also include installing 28 storm windows to protect the newly-restored windows.
The cost of the interior restoration and the new storm windows is $130,000. We are grateful that two Longyear members have stepped forward again this year to offer a $65,000 matching challenge grant for the Amesbury interior. Gifts for the interior restoration will be matched dollar for dollar up to $65,000.
Mrs. Eddy's work in Amesbury
As we shared last year, the Amesbury house is the oldest in the Museum's collection, built about 1780. It was home to Squire Lowell Bagley's family during the entire 19th century. And it was Squire Bagley's youngest daughter, Sarah, who welcomed Mrs. Eddy into this home on two occasions – first in 1868 and again in 1870.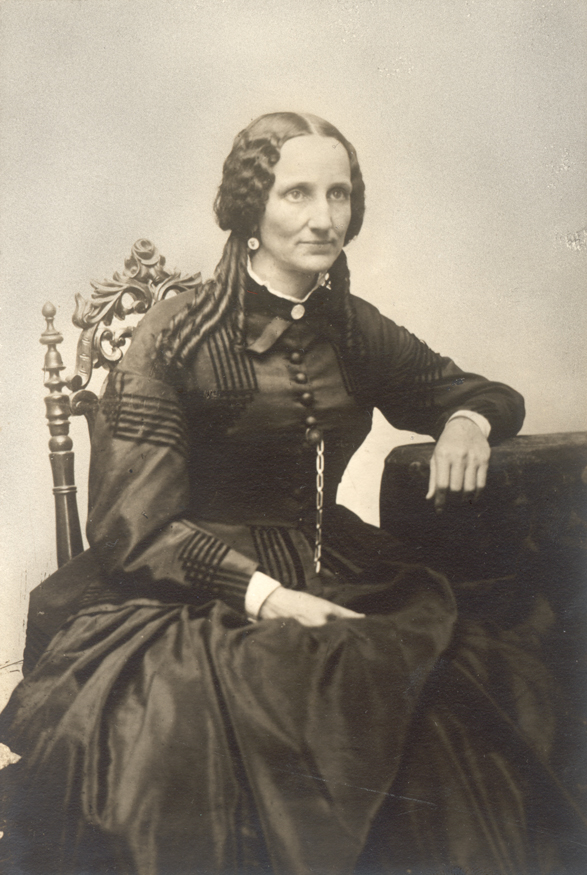 These were pivotal years for Mrs. Eddy. As she tells us in Science and Health, "For three years after my discovery, I sought the solution of this problem of Mind-healing, searched the Scriptures and read little else, kept aloof from society, and devoted time and energies to discovering a positive rule. The search was sweet, calm, and buoyant with hope, not selfish nor depressing." (p. 109)
Her time in the Bagley house encompasses those "three years after my discovery." Some of her earliest writings on Christian Science were composed while living here, including an early version of her well-loved poem "Christ My Refuge," a statement she would continue to refine for the next 40 years.
Like all of the Mary Baker Eddy Historic Houses in Longyear's collection, the Amesbury house illustrates an important step in Mrs. Eddy's spiritual journey and provides a backdrop for sharing the story of the Discoverer, Founder, and Leader of Christian Science ever more widely.
Many of our members and friends contributed to the 2018 matching campaign to restore the Amesbury windows, and we couldn't be more grateful.
If you would like to donate to the Amesbury interior restoration project, click here. Your support is an important component in preserving this house for the next century.