This article is the second in a four-part series about the quartet of women pictured below—Mary Eastaman, Ellen Clark, Janet Colman, and Julia Bartlett. The group was photographed at the home of Mary Beecher Longyear in December 1917, as Mrs. Longyear began her work to preserve the history of the early years of Christian Science and the life of Mary Baker Eddy. Click here to read the first article in the series.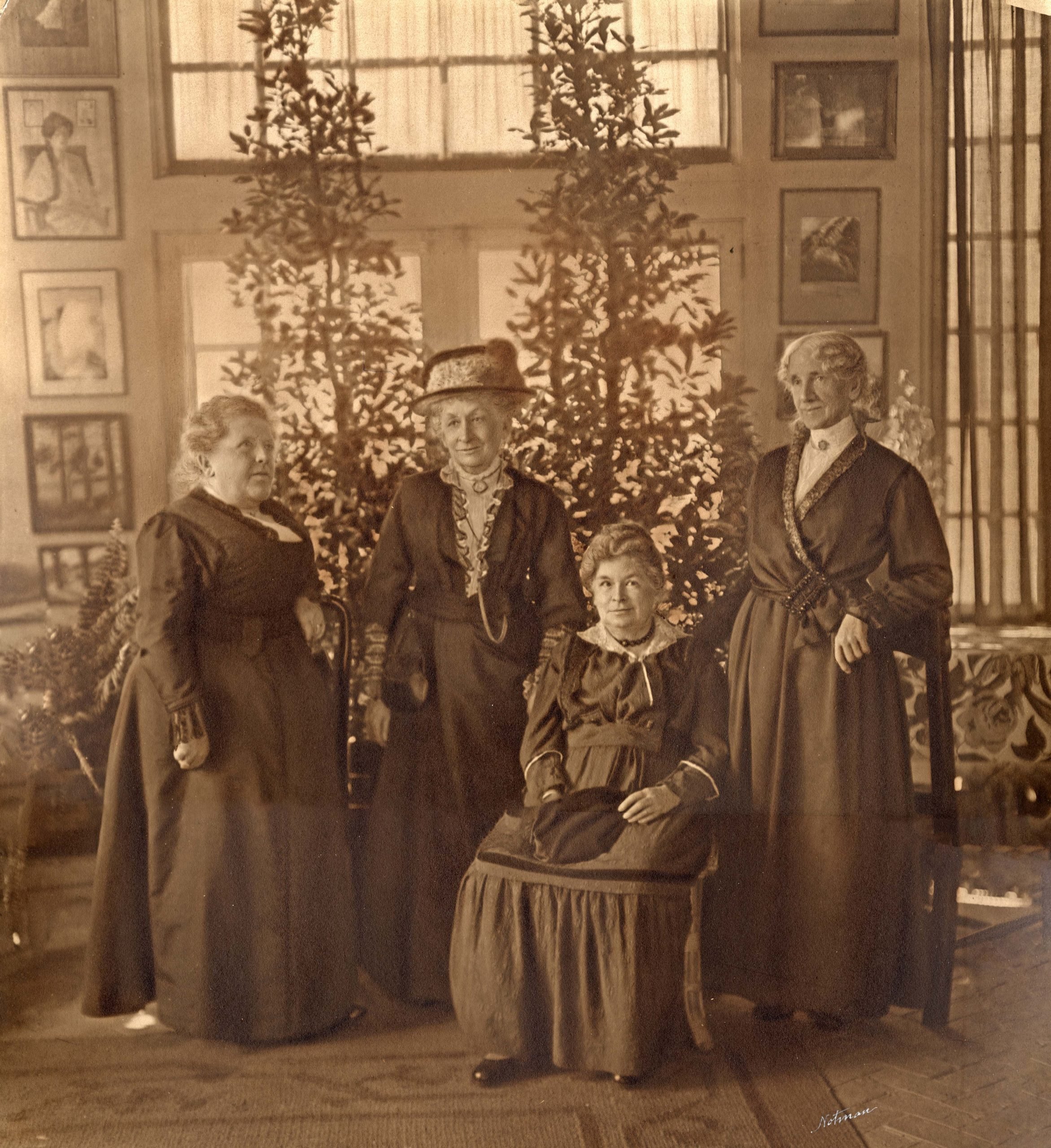 Part 2: Janet Colman, C.S.D.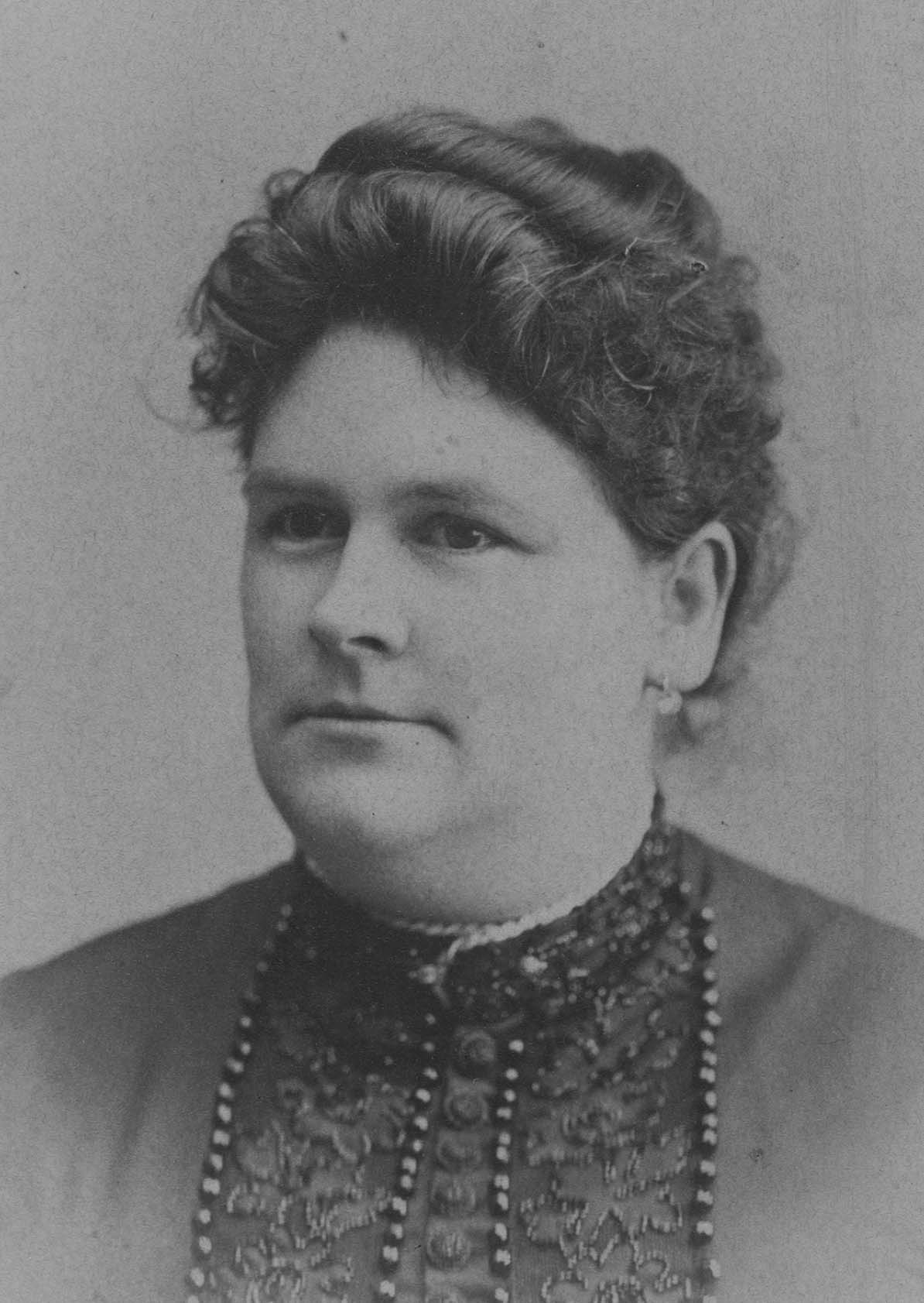 Janet Marchant Colman was born in 1849 on the island of Martha's Vineyard, off the Massachusetts coast. Soon after her 1876 marriage to Bostonian Erwin L. Colman, she descended into five years of invalidism. In 1882, Christian Science was just becoming known, and sometimes reviled, in Boston. Two Colman relatives were successfully treated by a Christian Scientist. Wanting Christian Science treatment for herself, over her husband's reluctance she applied to Mary Baker Eddy at the Massachusetts Metaphysical College for instruction.1 Mrs. Colman was plain spoken, warm hearted, and extraordinarily modest. By her own account, she told Mrs. Eddy that she felt "not good enough" to study with her. Mrs. Eddy responded that because of that very humility, she would accept her as a student.2
In January 1883, Mrs. Colman joined a small class "in our Leader's back parlor on Columbus Avenue."3 Using what she learned, she promptly healed herself and set out to heal others. Her first patient was her mother-in-law, who had a growth on her hand that was healed overnight.4 Another, later that same month, was Samuel H. Howes, Jr. of Chelsea, Massachusetts. He "had come to the conclusion, that I must remain sick the remainder of life," he later wrote to Mrs. Eddy. Physicians had diagnosed malarial poisoning leading to chronic diarrhea and heart disease. His letter continued: "By a mere chance, heard of Christian Science and of Mrs. Janet T. Colman, one of your Students and Scientist, and came under her treatment for eight weeks, in which time she cured me. I can truly say that I feel perfectly well, and can eat anything without any bad result which I could not do before her treatment. Christian Science has done all this for me and more too."5
That April, Janet Colman's notice as a Christian Science practitioner appeared in the very first issue of the Journal of Christian Science (laterThe Christian Science Journal). Her husband, Erwin, was convinced and took up the religion that had healed his wife and mother. Two years later, in 1885, Mrs. Colman entered Mrs. Eddy's Normal class and was among some of the first Christian Science teachers trained at the College.6

In addition to her humility, Janet was also brave. In answer to a call from Nebraska in October that year, the intrepid young woman headed west, traveling alone, to hold the first Christian Science class to be taught west of Chicago.7
The next year, the Colmans set out together on a four-year journey through the American frontier, with Janet teaching classes in Nebraska, Kansas, Iowa, Illinois, and Missouri.8 (During this period, Christian Science teachers were free to teach wherever interest arose, rather than in just one city.) A true "fisher of men," she would teach several Midwestern students who then went east to study with Mrs. Eddy and returned to Boston later to fill important roles in The Mother Church: Joseph Armstrong, whom Mrs. Eddy appointed as her publisher and as a member of the Christian Science Board of Directors (in that role he spearheaded construction of the Original Edifice of The Mother Church and, later, its domed extension); Alfred Farlow, the first manager of the Committee on Publication for The Mother Church; James Neal, who became a trustee of the Christian Science Publishing Society and later a director of The Mother Church; Willis Gross, who became president of The Mother Church and one of the early Christian Science lecturers; and a host of others.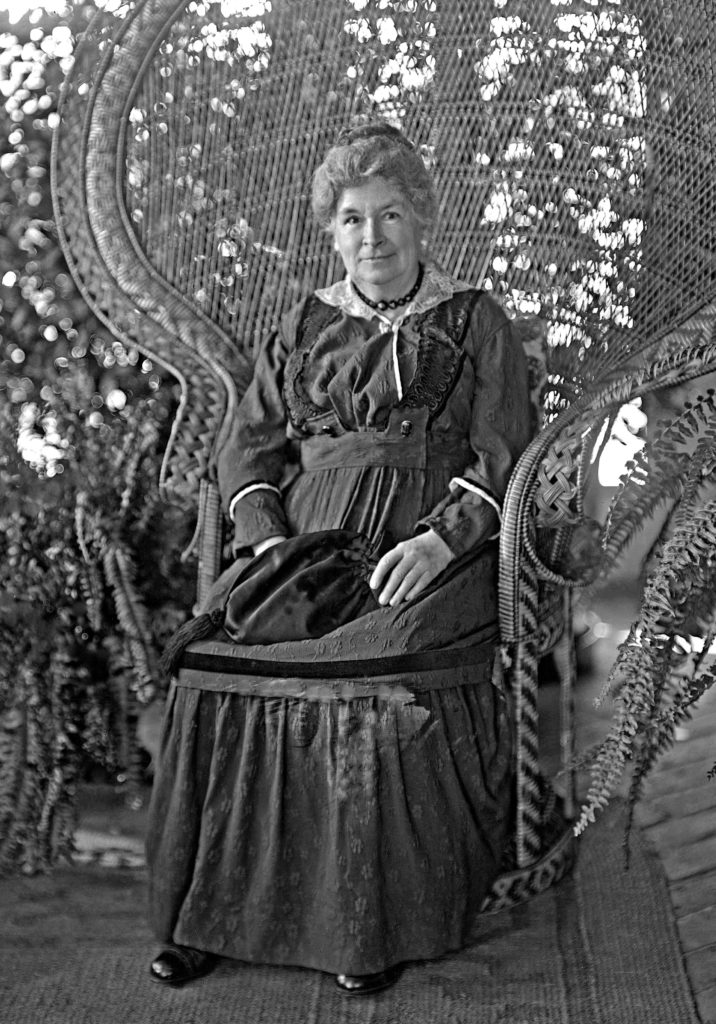 Ever humble, Mrs. Colman wrote Mrs. Eddy, "I don't seem to make a very brilliant student, but my aim is to do as near right as I can, and live up to what you have taught me."9 Mrs. Eddy appreciated Janet's qualities and her willingness to go where called. In 1892, she appointed Mrs. Colman as one of 12 First Members, the group trusted to anchor the reorganizing of The First Church of Christ, Scientist.
From the time of her first listing in The Christian Science Journal, Mrs. Colman continued her work as a Christian Science practitioner and teacher for 37 years.
Second in a four-part series. Part 1 features Julia Bartlett, C.S.D., part 3, Ellen Clark, C.S.B., and part 4, Mary Eastaman, C.S.B.