Every summer, the Longyear Museum staff takes a field trip. These outings provide an opportunity to enrich and broaden our collective knowledge and perspectives on historic preservation, as well as to connect with other professionals in similar fields of work.
The destination for this year's trip was the Spencer-Peirce-Little Farm, a beautiful National Historic Landmark on 230 verdant acres in Newbury, Massachusetts. The morning started off rainy, but that didn't dampen the spirits of our crew!
Built in 1690, the manor house was home to a succession of wealthy merchants from the neighboring seacoast town of Newburyport.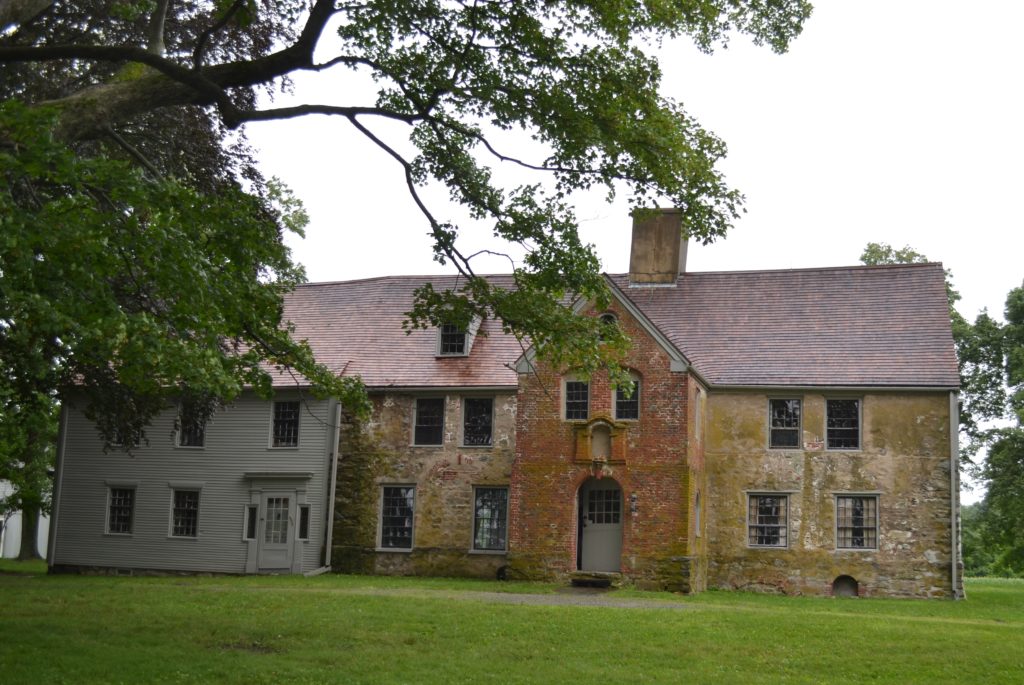 Inside, we all donned the familiar "blue booties" used in our own historic houses and toured the various rooms set up as "vignettes" to help tell the history of some of the families who lived here.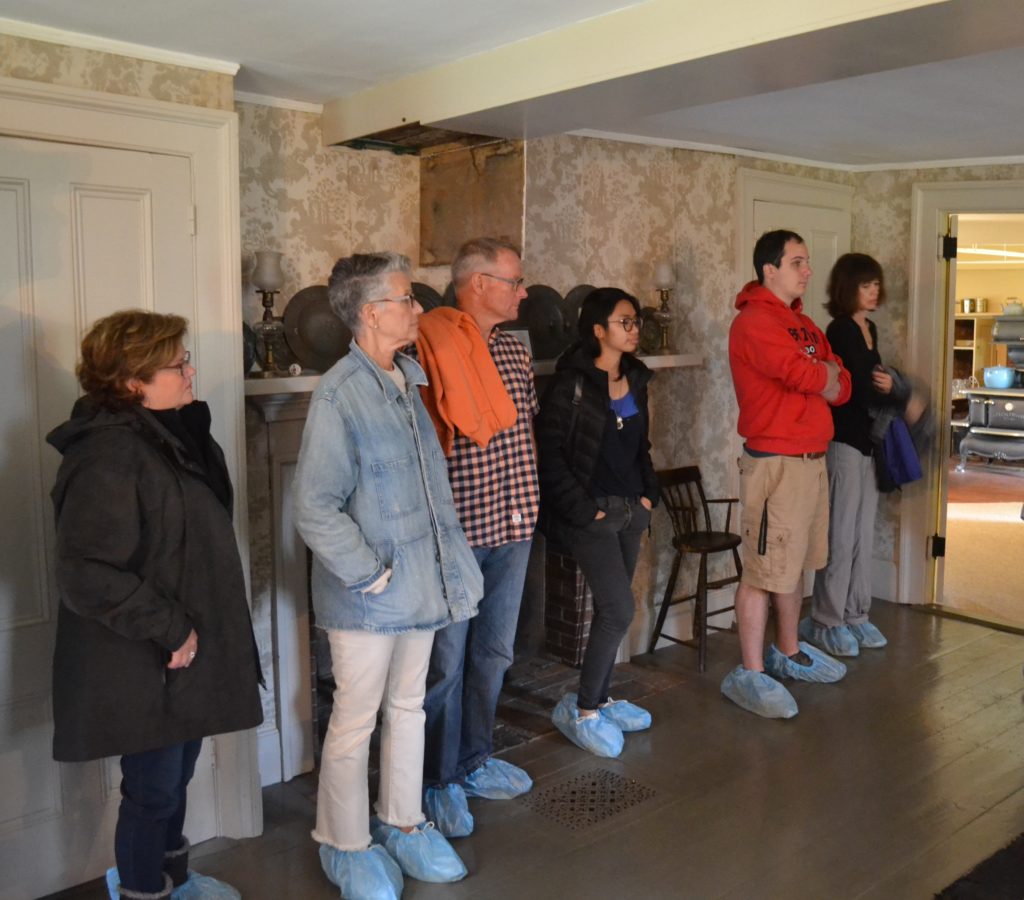 The property also includes an attached tenant farmhouse, which was home to a Lithuanian immigrant family for most of the 20th century.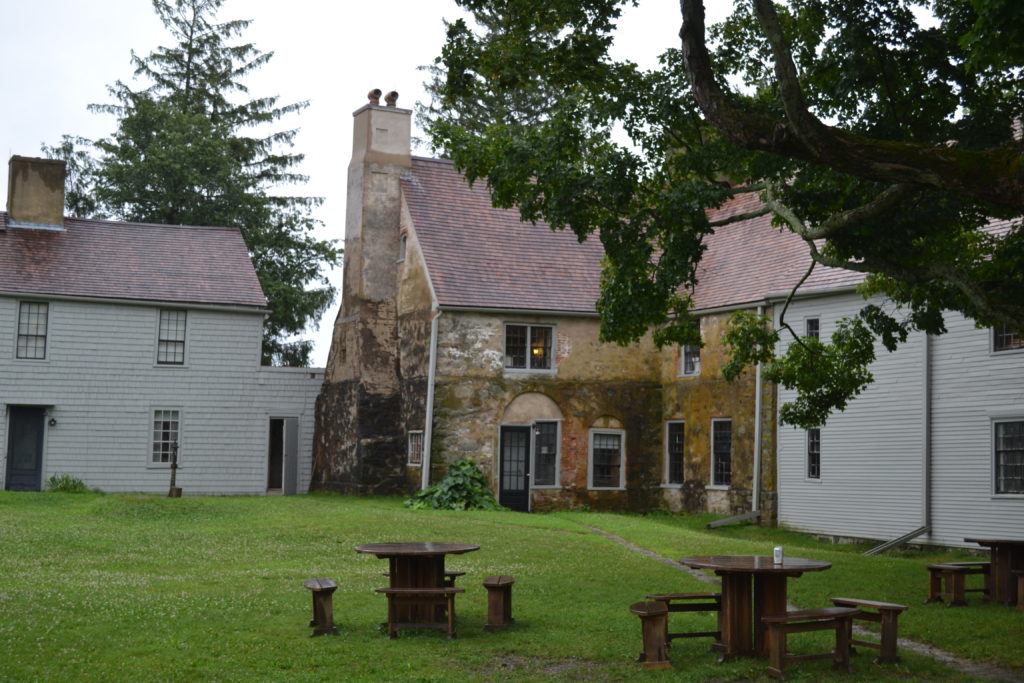 In 1986, the property passed to Historic New England, a regional heritage organization that has undertaken significant structural work to ensure the home's preservation. Much of the multi-year process looked and sounded familiar, and our staff enjoyed comparing notes with the knowledgeable guides.
It was a lovely tour, and afterwards we stopped by to say hello to some farmyard friends!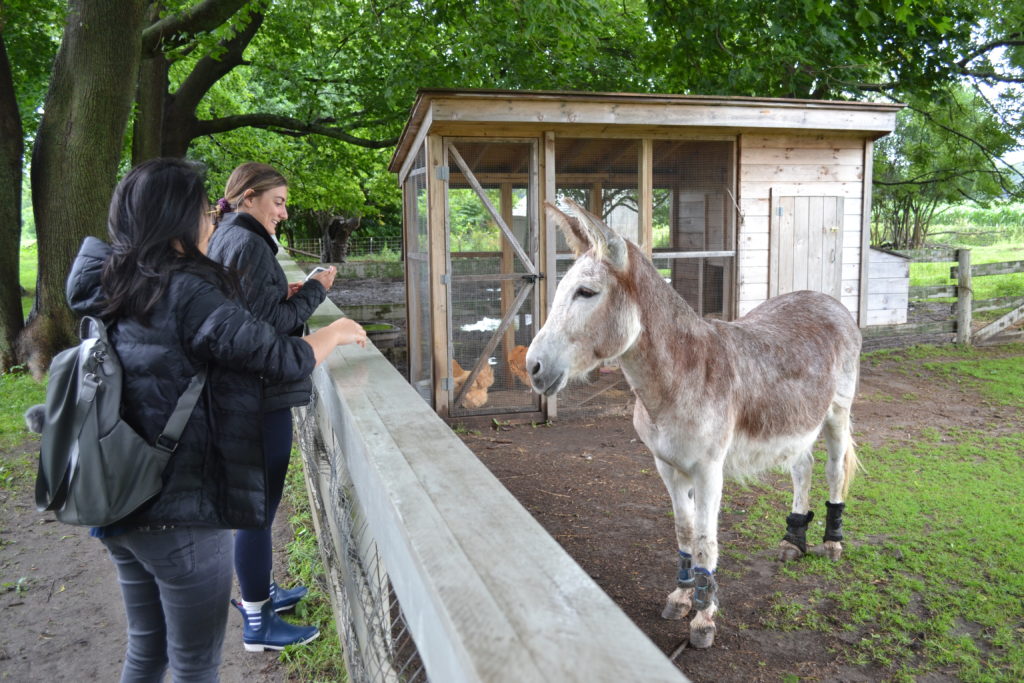 Our next destination was our own Mary Baker Eddy Historic House in nearby Amesbury, Massachusetts.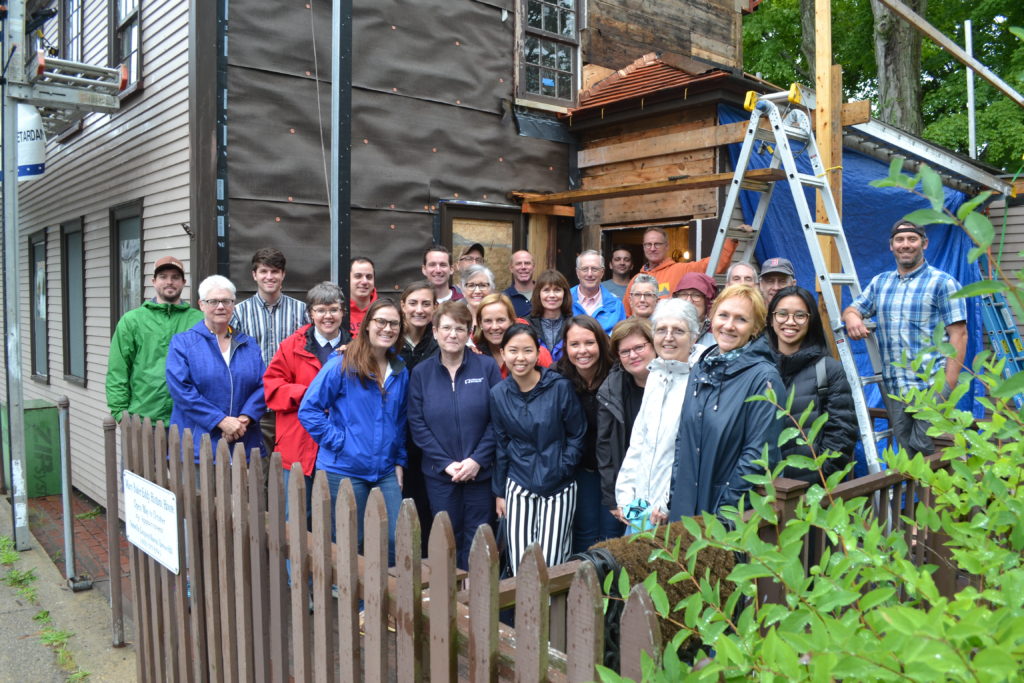 Originally built circa 1780, this house is the oldest in Longyear's collection. Squire Lowell Bagley and his wife, Sarah, raised three daughters here, one of whom, young Sarah Bagley, rented a room to Mrs. Eddy (then Mrs. Glover) on two occasions, once in 1868 and again in 1870. Acquired by Mary Beecher Longyear in 1922, the house is currently undergoing a complete exterior and interior restoration.
The staff was given an update on the work that's underway, including the opportunity to view several pop-up work stations, where some of the period techniques used by our staff and preservation consultant Denis Semprebon and his crew from Beacon Hill Restoration were demonstrated or on display.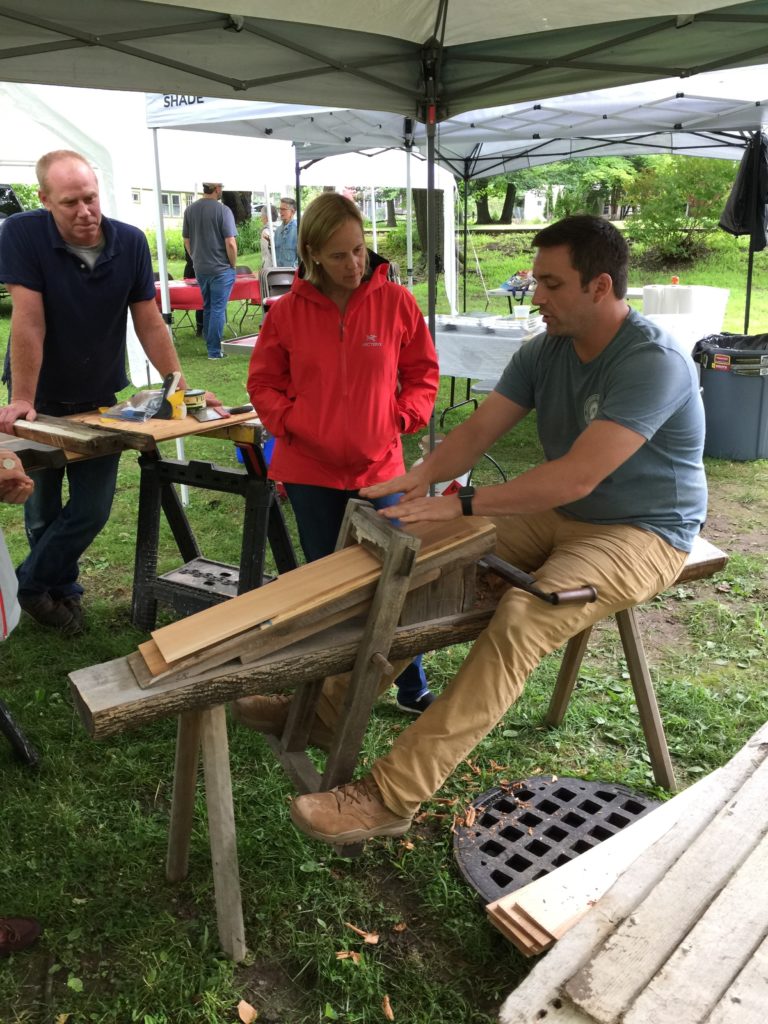 Afterwards, staff and restoration crew all enjoyed a barbecue (or "cookout," as it's termed here in New England)!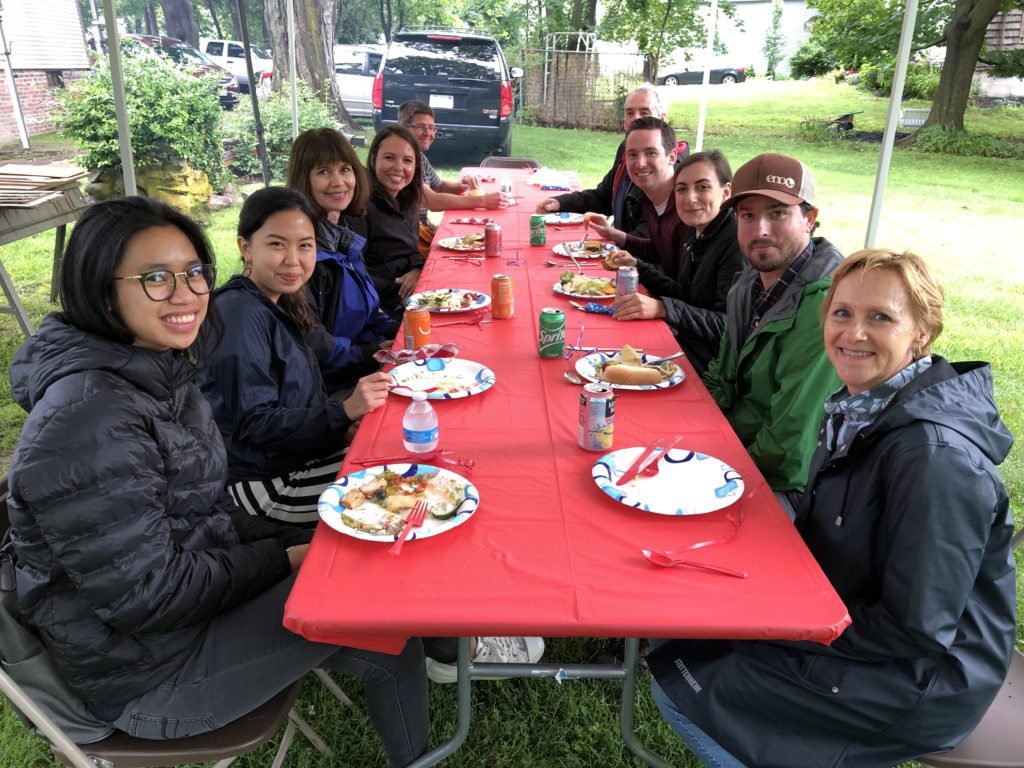 And as if that wasn't enough fun for the day, we doubled down with a stop for homemade ice cream on the way back to Boston. All told, it was another great field trip for the Longyear staff!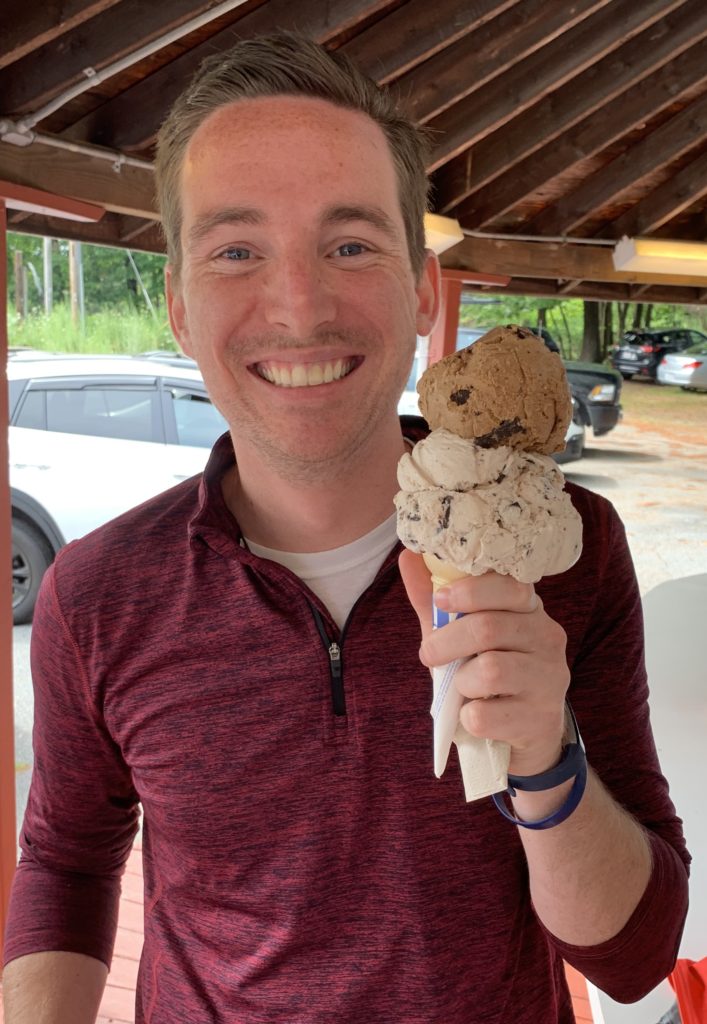 Longyear intern David McCook contributed to the text and photos for this report.