Thanks to the generosity of a private collector, there's a new display in the main exhibit at Longyear Museum. "Mary Baker Eddy: A Spiritual Journey," located in Longyear's Mott Gallery, draws from the Museum's collection of photographs, documents, and artifacts to trace the life of the Discoverer, Founder, and Leader of Christian Science from her childhood in rural New Hampshire to national prominence.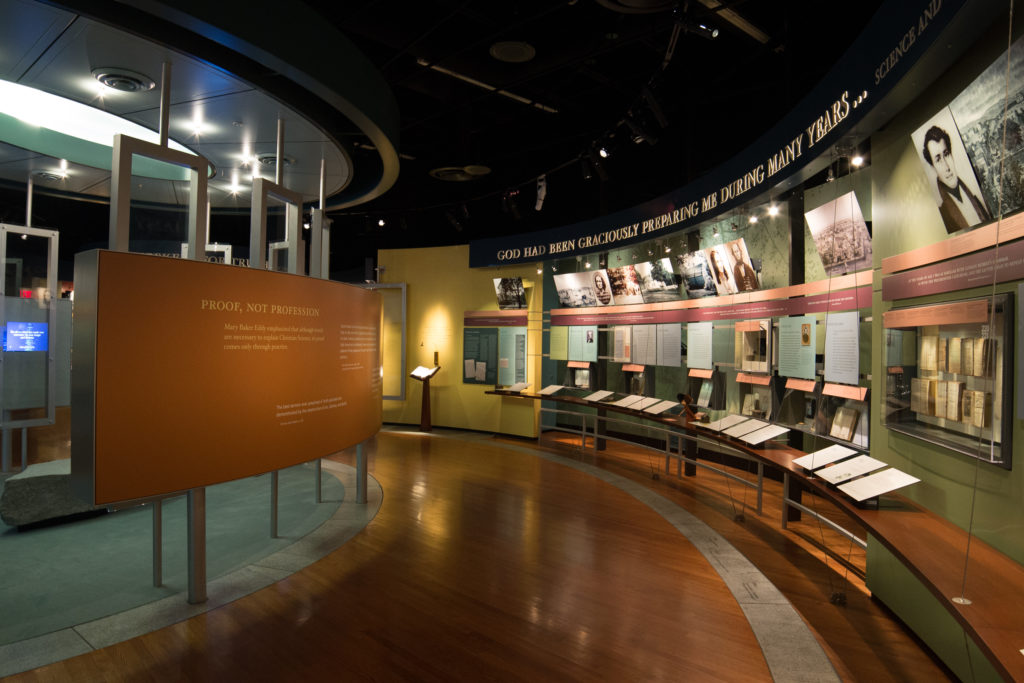 The new addition to the gallery, which is on loan, offers a window into the point in Mrs. Eddy's experience (1862-1865), shortly before her discovery of Christian Science, when she sought relief from ill health from Phineas P. Quimby.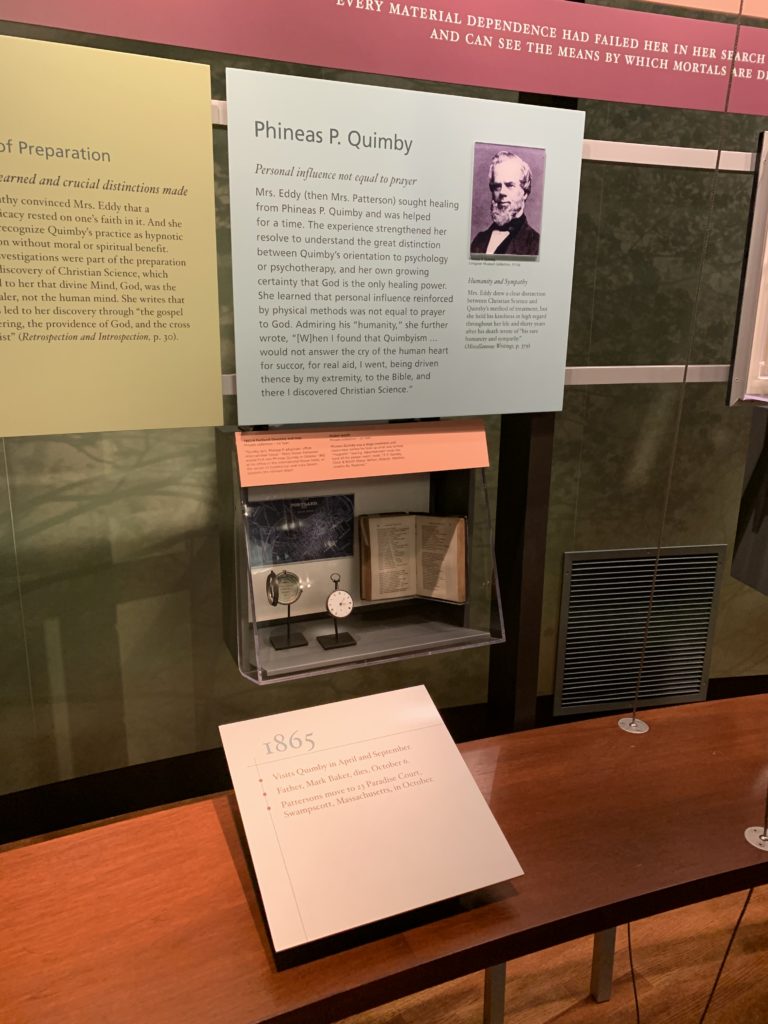 Now, visitors can see Mr. Quimby's pocket watch (he was a mesmerist and clockmaker before venturing into what was termed "magnetic" healing), and view the Portland, Maine, city directory and map which lists his address and shows where he was living.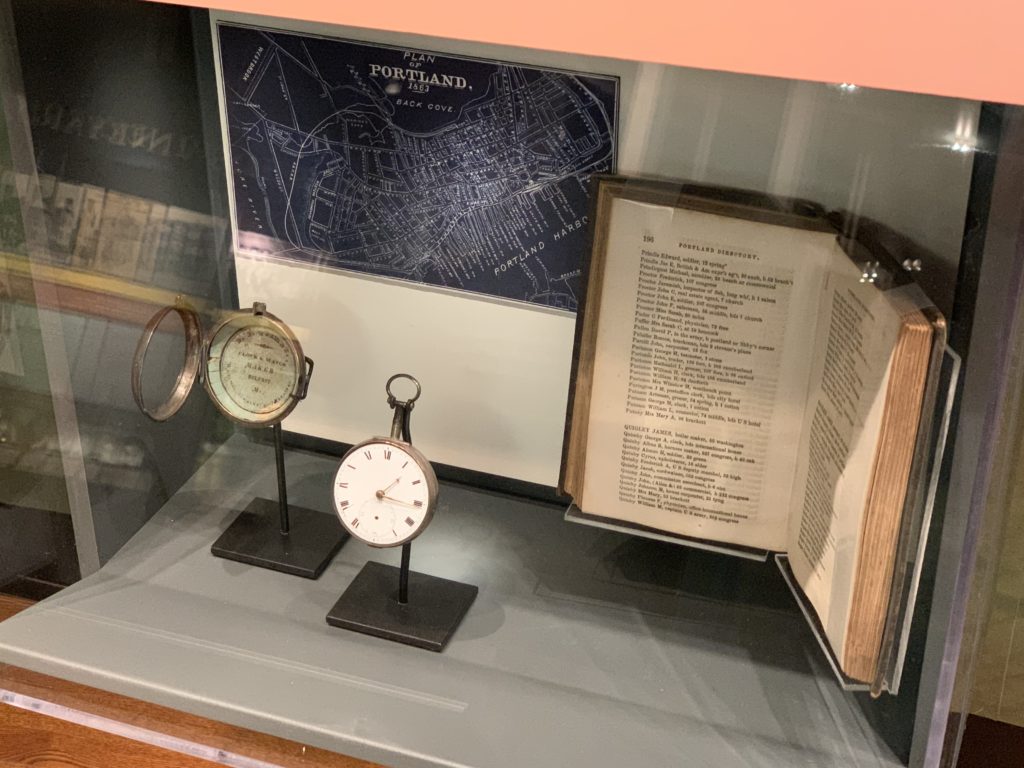 Mary Baker Eddy's own growing certainty that God is the only healing power diverged sharply from Quimby's practice of hypnotic suggestion. Although drawing a clear distinction between Christian Science and Quimby's method of treatment, Mrs. Eddy held his kindness in high regard throughout her life, and thirty years after his death would write of "his rare humanity and sympathy." (Miscellaneous Writings, p. 379)
We hope you will stop by Longyear soon to take a look at this new display!