Just last month, Longyear completed the installation of a new exhibit at Arden Wood, the Christian Science care and residential facility in San Francisco. The exhibit is a mini-version of the current exhibit in the Longyear Portrait Gallery: "'Love, loyalty, and good works' – The Pleasant View Years." It features reproduction photographs and portraits of Mary Baker Eddy and several students whose faithful service during these fruitful years (1892-1908) enabled Mrs. Eddy to focus on leading a growing religious movement. Visitors will also see images of Mrs. Eddy's beloved country home in Concord, New Hampshire. The five new panels were designed for Arden Wood by Annika Robbins, and the entire exhibit was made possible by a generous Arden Wood donor.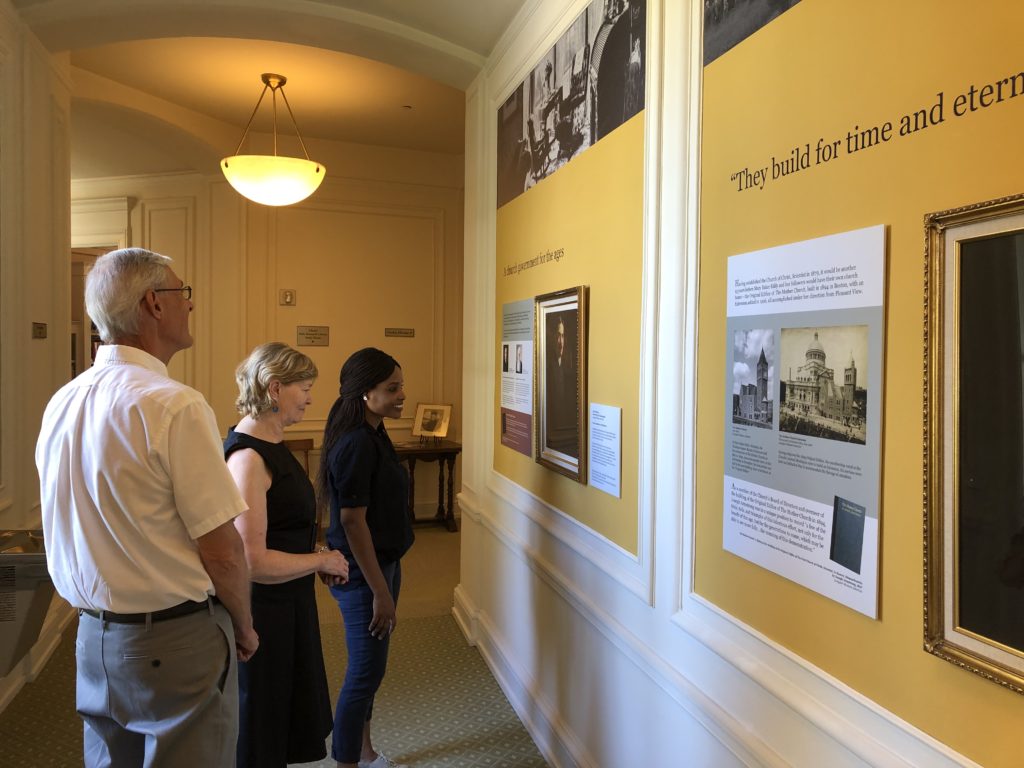 The former Longyear exhibit displayed at Arden Wood for several years has now been moved and installed at The Willows, a residential community for seniors who are students of Christian Science, located in Laguna Hills. This exhibit tells the story of the last formal class on Christian Science that Mrs. Eddy taught in 1898.
If you live in or are visiting San Francisco or Southern California, please feel free to stop by Arden Wood or The Willows and enjoy these glimpses of Longyear on the West Coast!