The Mary Baker Eddy Historic House in Chestnut Hill has been a beehive of activity over the past few weeks. In preparation for extensive renovations of the house where Mary Baker Eddy lived and worked from January 1908 through December 1910, the contents of the home needed to be moved into storage.
This was a big endeavor, as the three-story building contained over 350 historic items! Relocating each piece required many hands. In addition to Longyear staff, preservation architects, contractors, and moving companies were involved. Handling each object with care was a priority. For example, the Chickering Grand Piano, the instrument in the front parlor used by many of the household workers who supported Mrs. Eddy, was moved by a company from Auburn, Massachusetts, that specializes in transporting pianos.
The project began with extensive planning on how to carefully pack, move, and store all of the items. Glassware and books were packed into boxes; rugs were rolled into tubes; curtains were taken down for cleaning; and the furniture was moved to a museum-quality storage facility.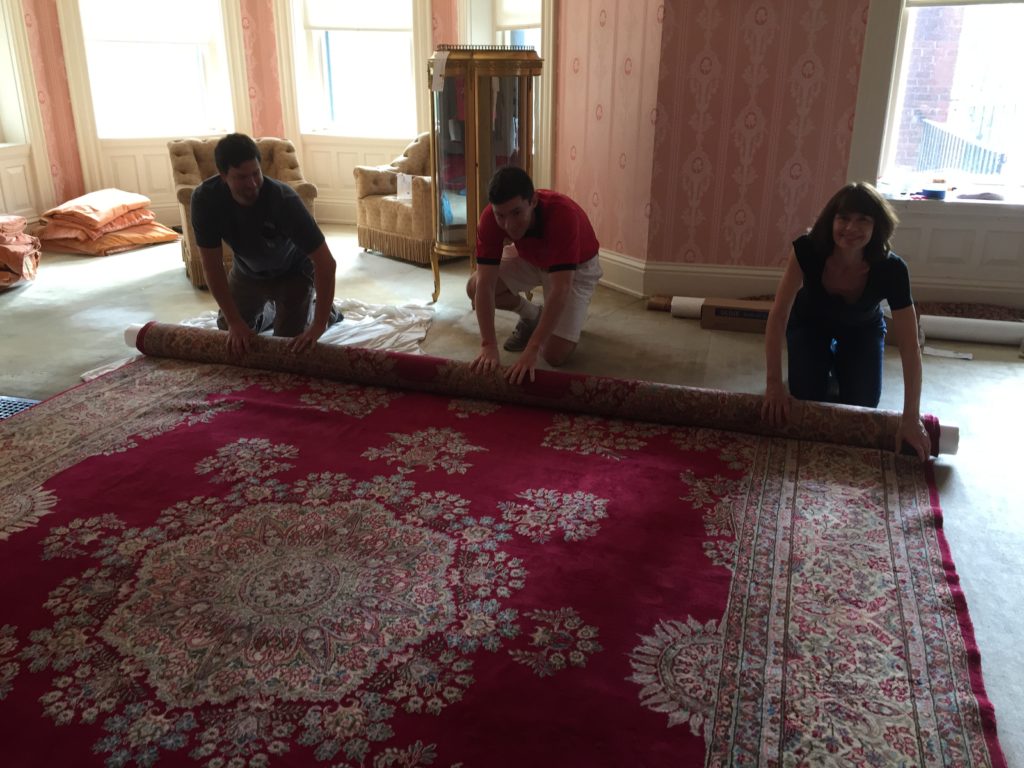 Configuring the furniture for storage was like one big jigsaw puzzle. Thanks to architectural drawings that were created to indicate the precise placement of each item, when the day of the move came, the pieces of furniture fit into their designated storage racks perfectly.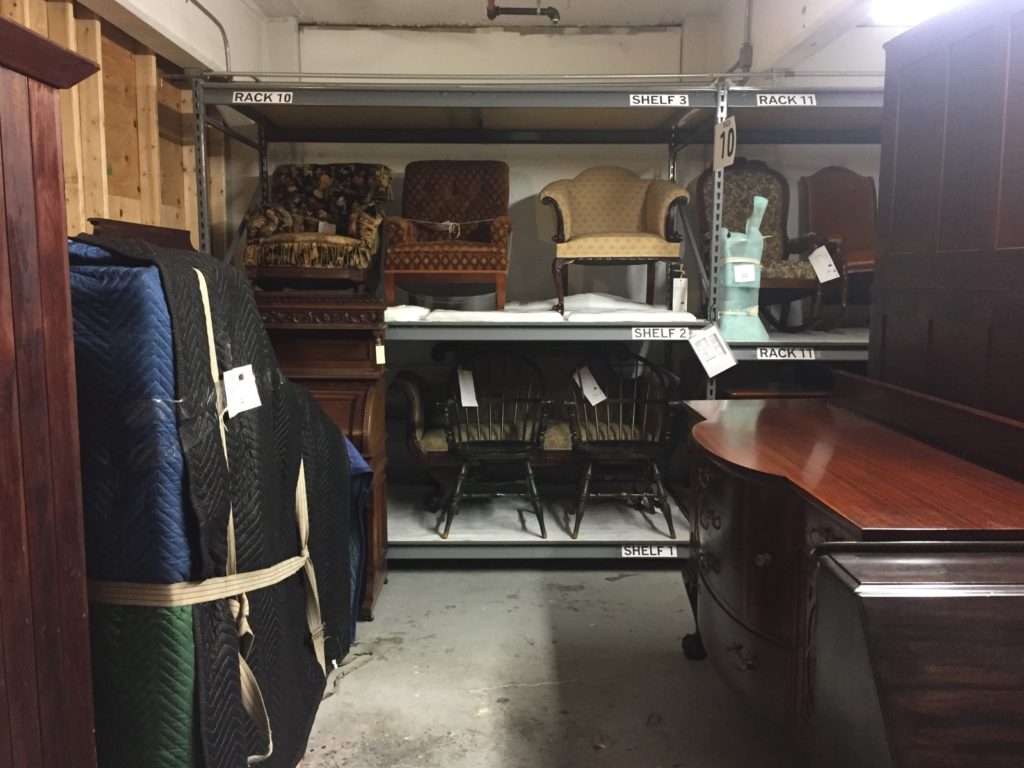 Although the 400 Beacon Street home is now empty of furniture, Longyear will continue to offer tours until intensive restoration work begins later this year.
If you would like to help ensure that this house is preserved for generations to come, we invite you to consider supporting the 400 Beacon Street Restoration Fund.