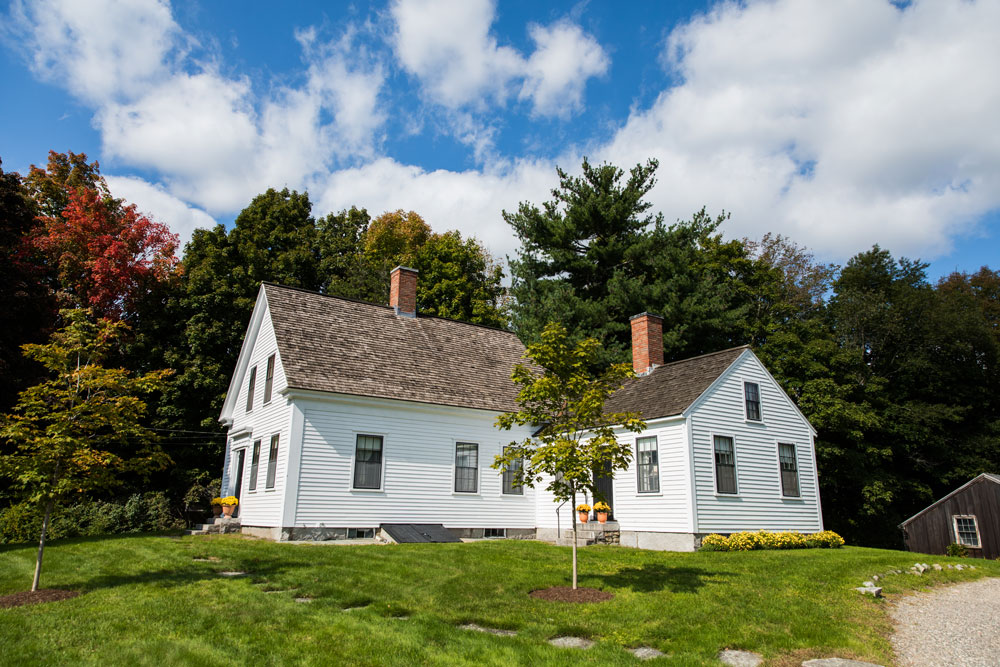 The Story
In late 1868, after staying in a series of boarding houses and friends' homes, Mrs. Eddy arrived in this country home south of Boston as a guest of the Wentworth family. Her stay was a year-and-a-half respite from all the packing and unpacking.
Alanson Wentworth's wife, Sally, invited Mrs. Eddy to live here in exchange for Mrs. Eddy's teaching her the art of healing through Christian prayer — after which Sally eagerly took up the healing work on her own. It provided her with a purpose and an income for the rest of her life.
Here in Stoughton, Mrs. Eddy's treatments through prayer healed Alanson Wentworth of sciatica — healed his wife of a chronic throat ailment — healed one of their daughters of partial deafness — healed neighbors of enteritis, pulmonary disease, and addiction to medicinal drugs.
In the evenings she happily joined in the Wentworth family life — dinner-table conversations, singing around the pianoforte, reading and playing games with the children. Most of her time here was spent writing pages of notes on the spiritual meaning of the Scriptures. And it was here that she completed her first work on Christian Science, a teaching manuscript titled The Science of Man.