Mary Baker Eddy (then Mrs. Glover) spent much of the summer of 1868 studying the Bible in a small bedroom in Amesbury, Massachusetts. She was praying and searching to understand the revelation of God's healing power that she had experienced in 1866, after a fall on icy pavement left her critically injured.

An early version of her poem Christ My Refuge, published in the local newspaper that summer, tells of her thoughts "illumed" by God: "And in this unveiled presence grew/ A ladder bright,/ Rising to bear me upward to/ A world of light."1
In a modest way, Longyear Museum's current restoration of the Mary Baker Eddy Historic House in Amesbury has patterned that journey – with a deep study of its history unveiling a clearer, brighter version of the home, closer to what Mrs. Eddy experienced while living here on two occasions.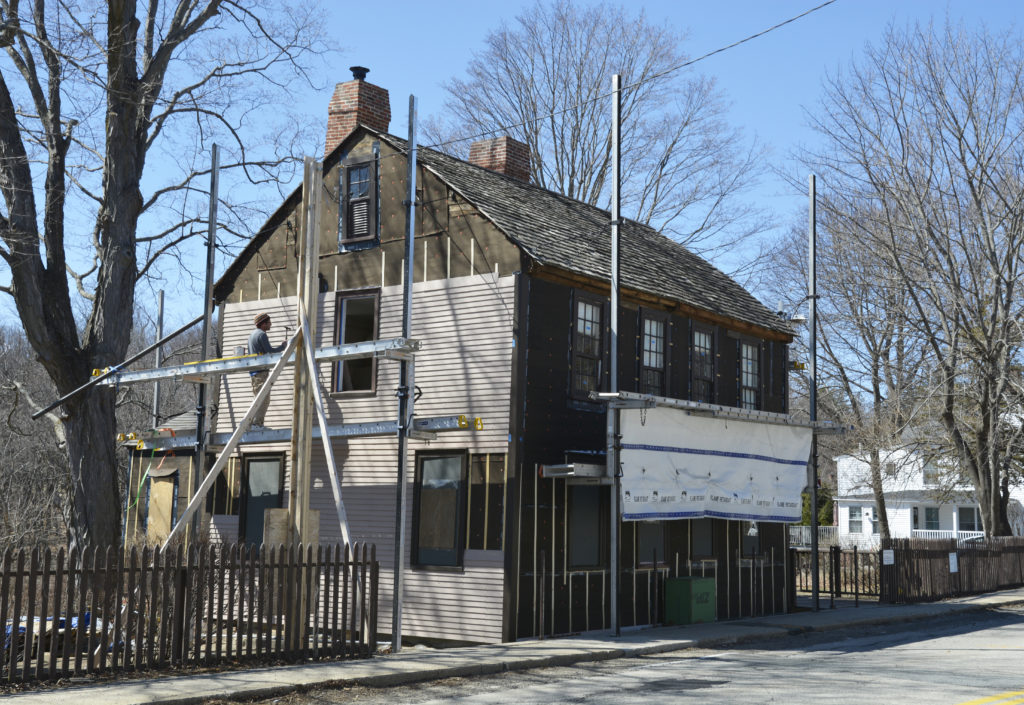 "It's going to look like a completely different house," says Education and Historic Site Team Leader Pam Partridge. "With the wallpaper, with the carpet, it's going to be lively and really beautiful – and reflecting what we think Mrs. Eddy would have seen for many of the rooms."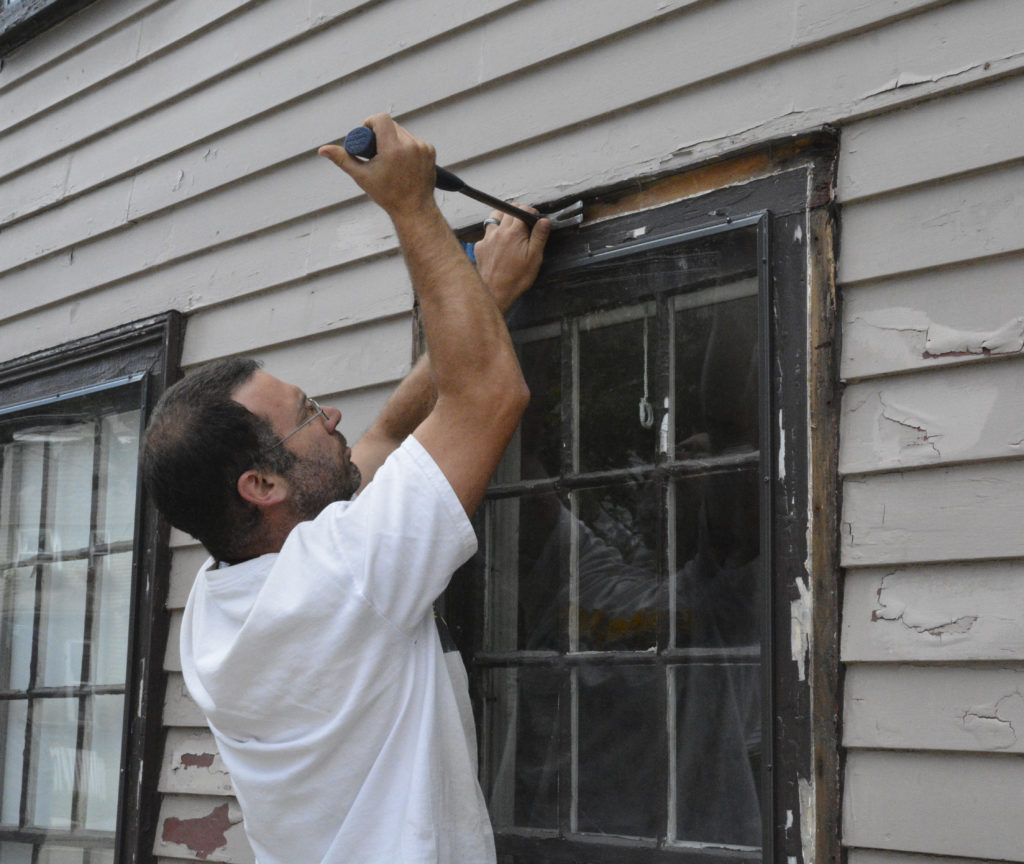 The first interior renovation of the Amesbury house since 1950 is well under way, supported by Longyear's members and friends who contributed to a 2019 matching challenge grant. The team has also nearly completed an extensive exterior restoration – including complete restoration of the windows funded by an earlier round of member gifts.
The house is the oldest in Longyear's collection and dates back to about 1780. As part of the exterior work some of the timber framing had to be reconstructed where powderpost beetles bored in. "We evicted them, much to their chagrin," says Denis Semprebon, owner of Beacon Hill Restoration, who has been overseeing the project.
Denis's crew, as well as Longyear staff members Gray Carlson and Bryan Reed, replaced clapboards, sills, and corner boards, poured new concrete foundations, and added drainage and dry wells. Just before Thanksgiving, the east side of the main house roof was replaced. This summer, they plan to reconstruct the chimneys, finish installing the west side of the main house roof, and add copper gutters.

This past winter, the Longyear team turned its attention to the interior and began peeling off layers of wallpaper in an effort to identify what might have been present during the time Mrs. Eddy first boarded here in 1868.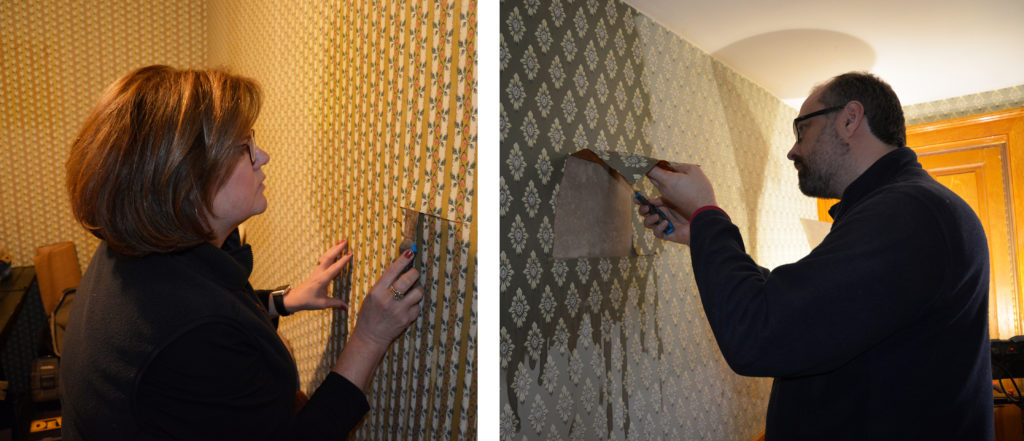 This house wasn't Mrs. Eddy's first stop in Amesbury. After a friend recommended the town as a quiet place for her to study and write, she boarded nearby with the Webster family from the fall of 1867 until sometime in June of 1868.2
At the Websters', Mrs. Eddy had taken the important step of purchasing a newspaper advertisement seeking students.  But before the ad's July 4 publication, she was forced out to make room for the Webster grandchildren's summer vacation.3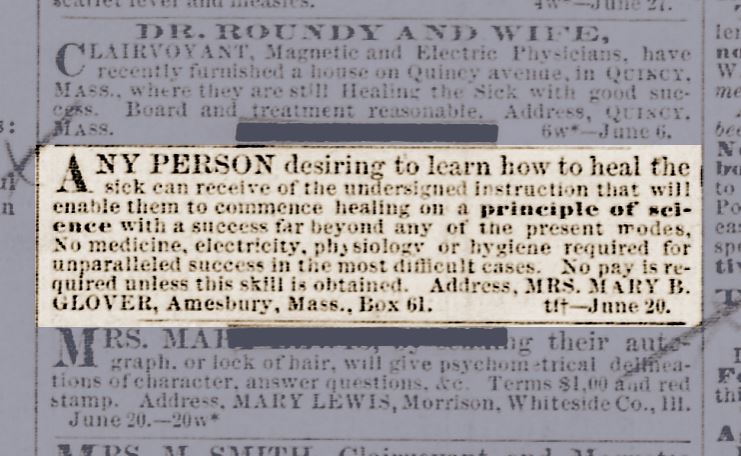 One of her fellow evicted borders suggested they go see Miss Sarah Bagley.4 Sarah's father, Lowell Bagley, had passed away five years before, and keeping borders was one way that Sarah supported herself and her mother.
"As we've been working on this project, I've been really thinking about the Bagley family . . . reading their diaries . . .  thinking about this wonderful family that welcomed Mrs. Eddy when she didn't have a home," says Historic House Manager Rex Nelles.
Mrs. Eddy received her first Bible dictionary while staying at the Bagley home.5 She also taught Sarah and another student about her discovery. The three would gather in the "garden room," studying the Bible and discussing Mrs. Eddy's early manuscripts.6
"She's really taking what she is learning and trying to teach others," says Pam, noting that the Amesbury house tour will be refreshed as well to emphasize Mrs. Eddy's early teaching of her discovery. "It's one of the main parts of the story there that we are going to be really trying to bring out."

By delving into the archives, Longyear staff has learned more about the provenance for each room, which will inform the new tour and has already informed the restoration itself.
"We've been able to go back and really look at all of those documents dating way back to Mrs. Longyear's time," Pam says, referring to Mary Beecher Longyear's purchase of the home in 1922.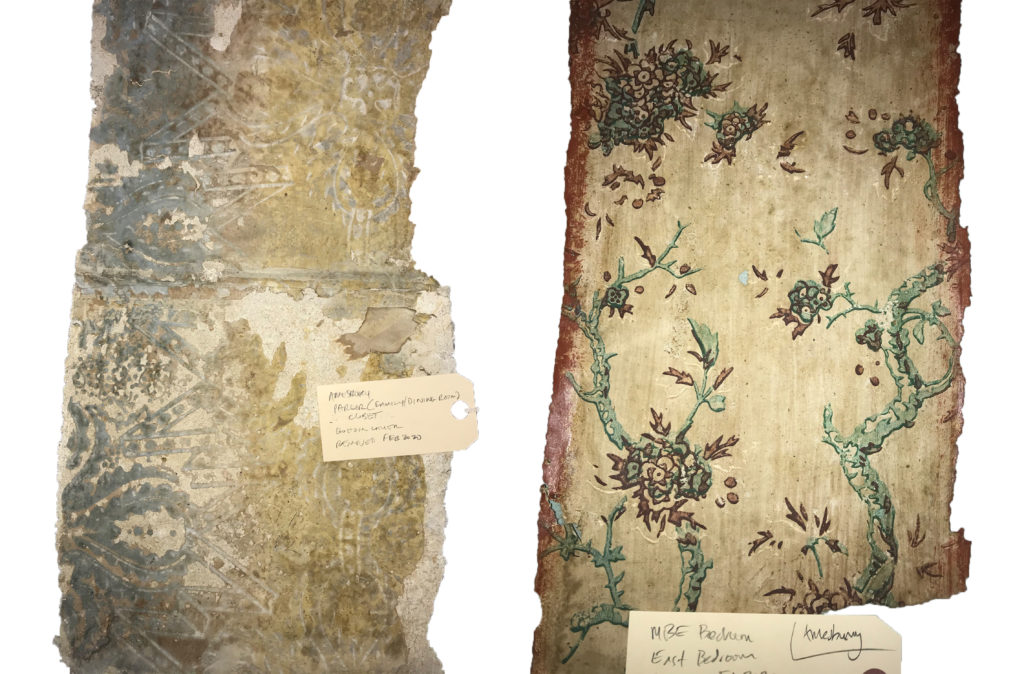 The team removed several layers of wallpaper in some rooms (the record was 15 in one of the closets!), preserving samples for further research. Now they are eagerly awaiting delivery of "Rainbow Deerfield," a pattern for the dual-purpose family and dining room. The design is similar to a large sample found in the closet of that room — a blue-and-yellow Greek revival pattern dating back to the 1820s that is likely "one of the wallpapers that Mrs. Eddy would have seen," Rex says. Longyear received permission from Pocumtuck Valley Memorial Association's Memorial Hall Museum in Deerfield, Massachusetts, to customize "Rainbow Deerfield" to match the colors found in the closet sample.
A precise match isn't available for the wallpaper found in the bedroom where Mrs. Eddy stayed, but the new design will echo the branch-and-flower theme and the color scheme uncovered in that room.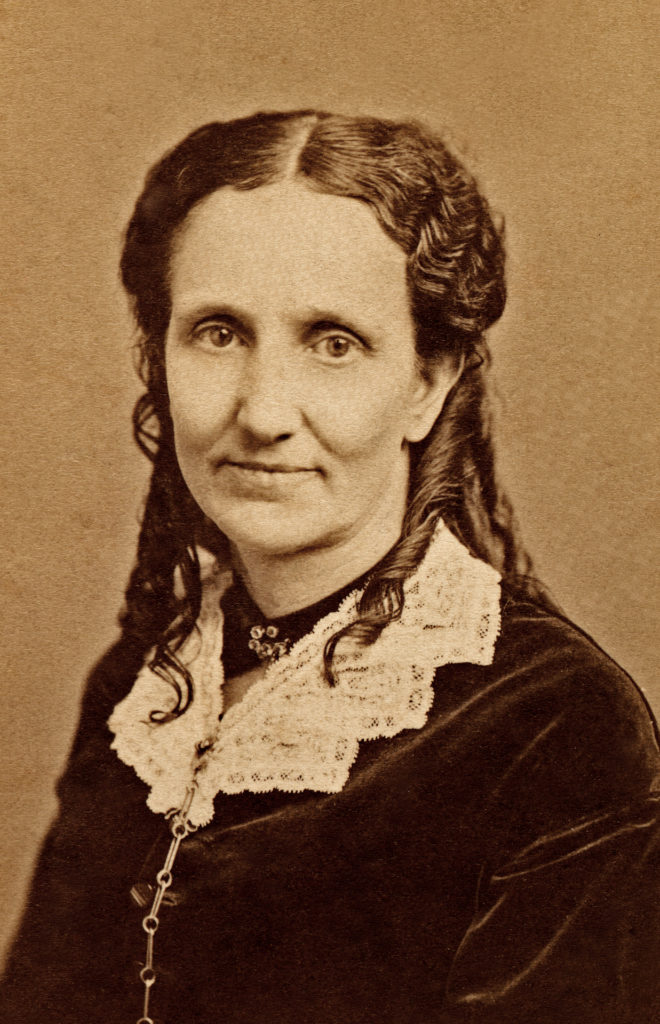 Mrs. Eddy wasn't able to pay much to Miss Bagley for her board, and by the end of the summer she had moved again, this time at the invitation of a family in Stoughton, Massachusetts.7 Sarah and Mrs. Eddy stayed in touch through letters, however, and Mrs. Eddy returned to the Bagley home for six weeks in the spring of 1870 to offer Sarah more instruction in metaphysical healing.8 But Amesbury was a small town, and Mrs. Eddy was ready to share what she was learning of Christian Science more widely. By the summer of 1870, she was living in the bustling manufacturing town of Lynn, Massachusetts.
Longyear's restoration of the Amesbury house began in the fall of 2018 and has attracted the interest of the community. Last spring, an event at the site drew about 50 people, more than half of them new local visitors.
Longyear expects to complete the restoration by the spring of 2021 and looks forward to welcoming many more visitors when the doors to the house that once welcomed Mary Baker Eddy are open once again.