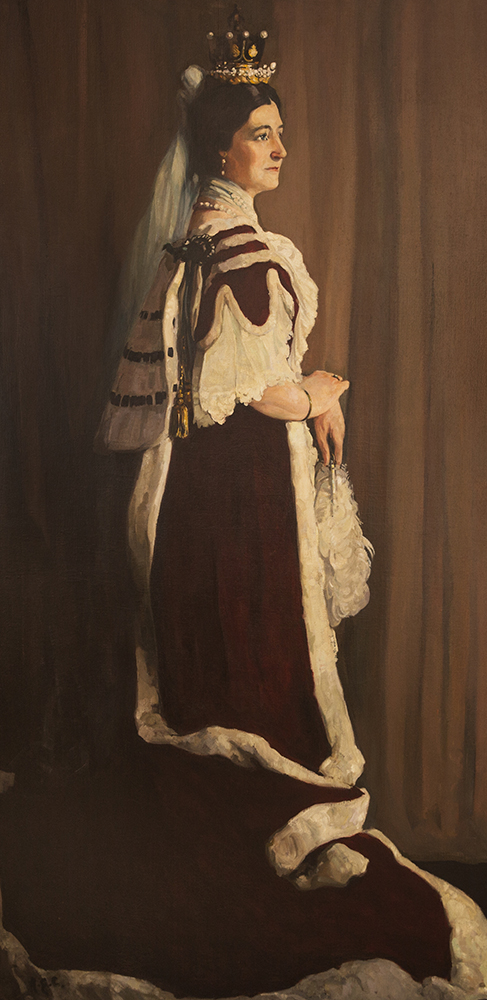 Biography
THE COUNTESS OF DUNMORE (Lady Gertrude Coke, daughter of the Earl of Leicester), was married to the Earl of Dunmore in 1866. While living in India, the family went to Kashmir in the summer of 1892 to escape the heat, and there the English doctors pronounced the spinal difficulties from which Lady Dunmore was suffering to be hopeless. Earlier, she had been loaned a copy of Science and Health, and now time was spent in earnest study of its teaching. Lady Dunmore was restored to health and usefulness, and when the family later returned to London they introduced Christian Science to their friends and supported the growing Christian Science movement in that city.
Lord and Lady Dunmore made several trips to Boston over the years, enjoying opportunities to visit with Mrs. Eddy. Of their children, three were actively interested in Christian Science — Lady Victoria Murray, Lady Mildred (later FitzGerald), and Lord Fincastle.
In 1901, the Dunmores and their daughters attended the Normal class under the Christian Science Board of Education and received the degree of C.S.B.