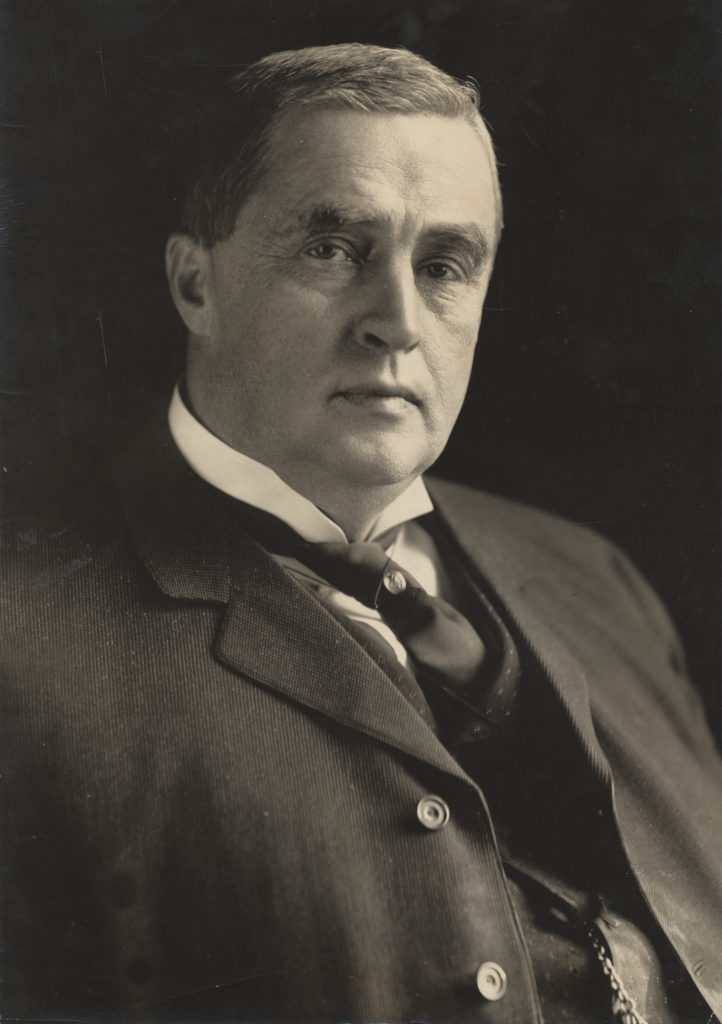 Mary Baker Eddy engaged Frank Sherman Streeter as personal counsel at various times between 1890-1910. Perhaps Mr. Streeter's most notable contribution was his role in the Woodbury libel suit brought against Mrs. Eddy in 1899, and in the "Next Friends" suit in 1907. Michael Meehan, editor of the New Hampshire Concord Patriot, wrote of him, "Mr. Streeter has been favored by many audiences with Mrs. Eddy and thus has had opportunity to learn much of this wonderful woman; and as a result, though a widely experienced and conservative man, in speaking of those characteristics that mark her personality and that are the result of a lifelong devotion to a spiritual purpose, he deals only in superlatives."1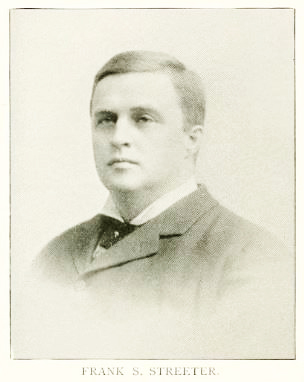 Son of Daniel and Julia W. Streeter, Frank was born in East Charleston, Vermont, in 1853. After graduating from St. Johnsbury Academy in 1870 and Dartmouth College in 1874, he headed west, serving for a brief period as principal of the Ottumwa, Iowa, High School. His career changed directions, however. Following the urging of those who recognized his ability and promise as a lawyer, he returned to his native New England to study law with Alonzo P. Carpenter of Bath, New Hampshire, remembered for having one of the best trained judicial minds on the New Hampshire bench and as Chief Justice of the New Hampshire Supreme Court. Frank Streeter was later married to his mentor's daughter, Lillian Carpenter, in 1877. They had two children, Julia and Thomas.
Admitted to the bar in 1877, Frank Streeter began his practice in Orford, New Hampshire, soon moving to Concord where he entered into a series of legal partnerships with lawyers of distinction. Specializing in corporate law, his practice grew rapidly and he went on to become known as one of the most respected attorneys in New Hampshire. A gentleman of commanding presence, moral courage, remarkable perception, and full voice, General Streeter was an able debater, had a firm understanding of the law, the rights of citizens under the law, and was ever ready to make sacrifices for his clients.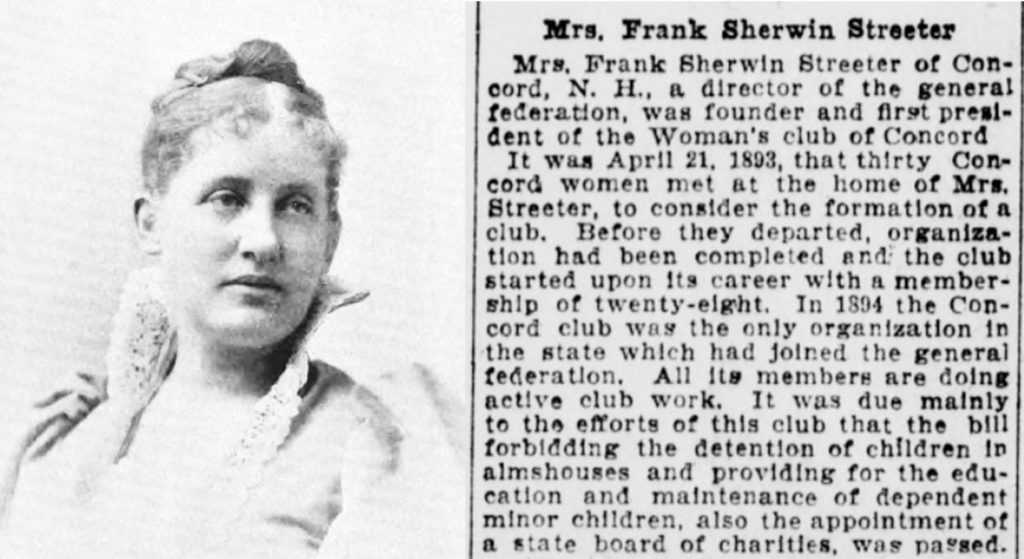 Closely identifying himself with his home city of Concord and its affairs, he was a director of the First National Bank and the Concord Electric Company. The Boston and Maine Railroad used his services as their New Hampshire counsel for many years. General Streeter's genial personality won him many friends whose companionship he enjoyed at the Snowshoe and Wonalancet Clubs of Concord.
Although the Republicans lost the White House to Grover Cleveland in 1885, the same year found General Streeter, a Republican, serving on the Judiciary Committee in the New Hampshire Legislature. He was to continue combining the law with politics when in 1896 he became President of the New Hampshire Constitutional Convention and in 1907-08 a member of the Republican National Committee. As time went by, his desire to preserve world peace brought him into active support of such organizations as the National Security League and the League to Enforce Peace.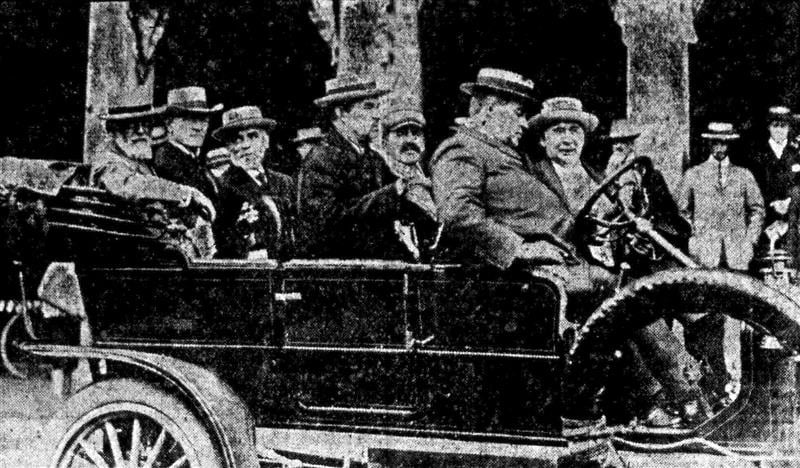 A Unitarian by religious belief, General Streeter was also a 32nd degree Mason and member of the Odd Fellows. The interests of his alma mater, Dartmouth College, were close to his heart, and he served on the board of trustees for over 17 years. In spite of the wide variety of his business, professional, and political activities, Frank Streeter found time for extensive reading and study. He was thoroughly familiar with both the classics and modern literature, although history and biography were his favorites. At one time he prepared and delivered a paper on Bismarck and the foundation of the German Empire, and one on Cecil Rhodes.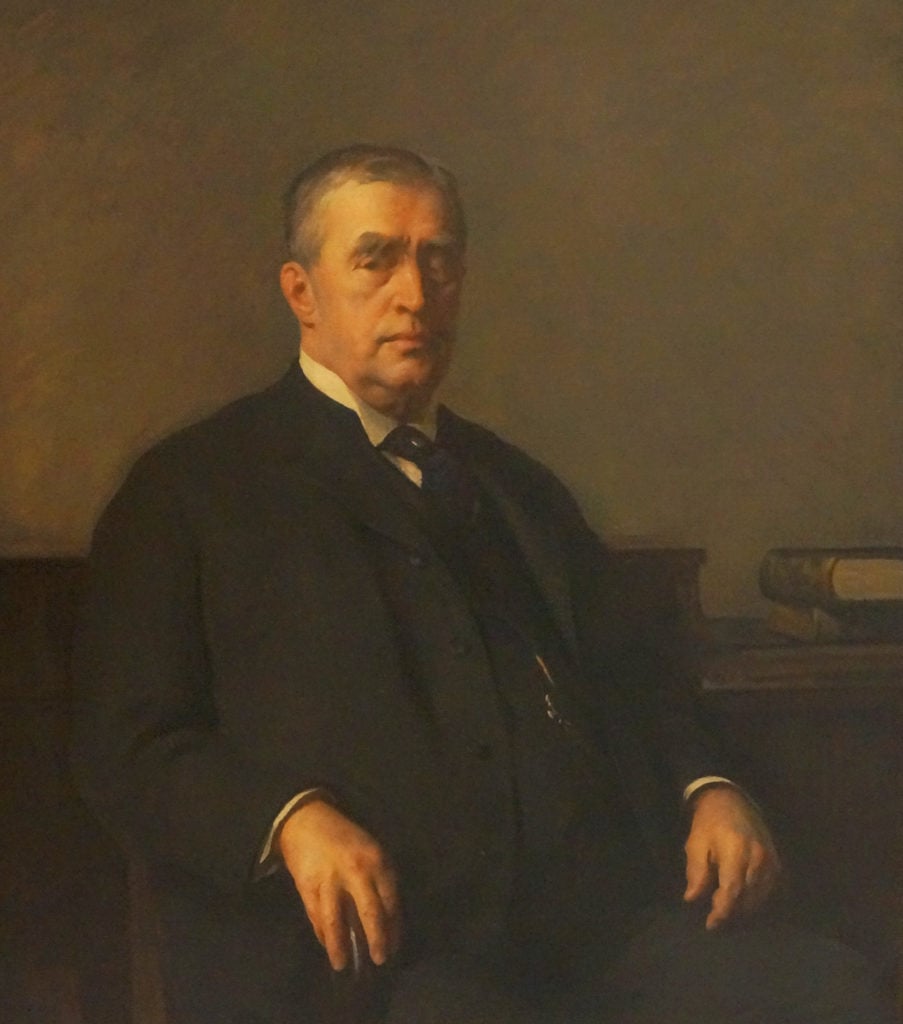 For many years, Frank Streeter kept a file of newspaper clippings from all over the United States on Mary Baker Eddy and the court cases in which he served as her personal counsel. This file, in the form of a series of scrapbooks, was donated to the New Hampshire Historical Society in Concord, where Frank Streeter was a member for many years.