Longyear has recently acquired a print of an historical photograph of Mary Baker Eddy's grandsons, George Washington Glover, III, and Andrew Jackson Glover. This "new" image is strikingly similar to another photograph which is already in the Longyear collection. Yet, there are two important differences: the background, and the packages in their hands.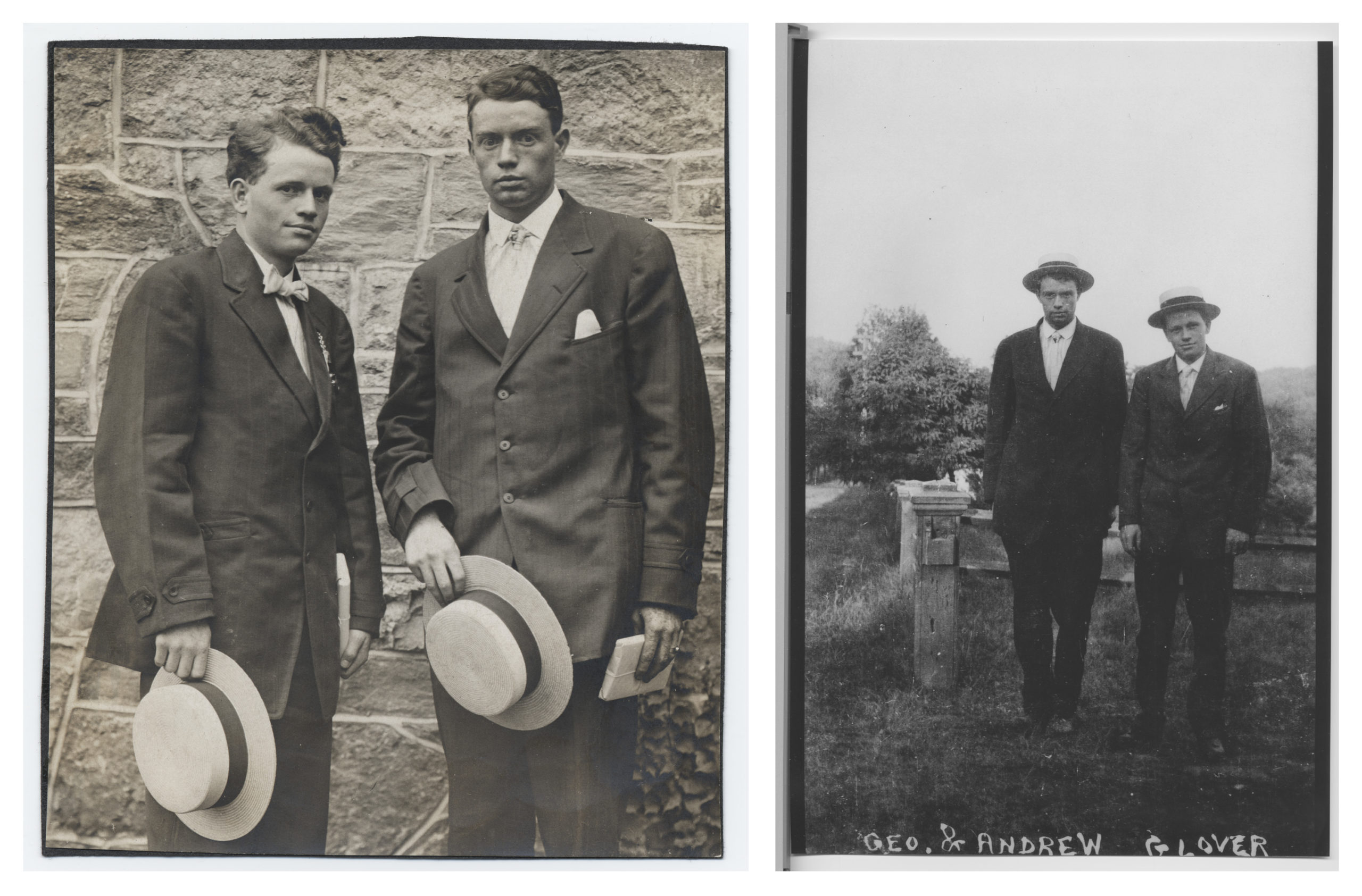 The photo Longyear had previously acquired (above left) was taken by a newspaperman outside Mrs. Eddy's home in Chestnut Hill, Massachusetts, on July 16, 1910. But where was the new one taken? Who took it? When?
Photographs of the Chestnut Hill estate at that time do not show a rustic fence like the one behind George and Andrew in the new photo, so it seems unlikely that it was taken there. Also, they are not holding the packages. Then, where?
A little background to the story of George and Andrew Glover's visit may give a hint.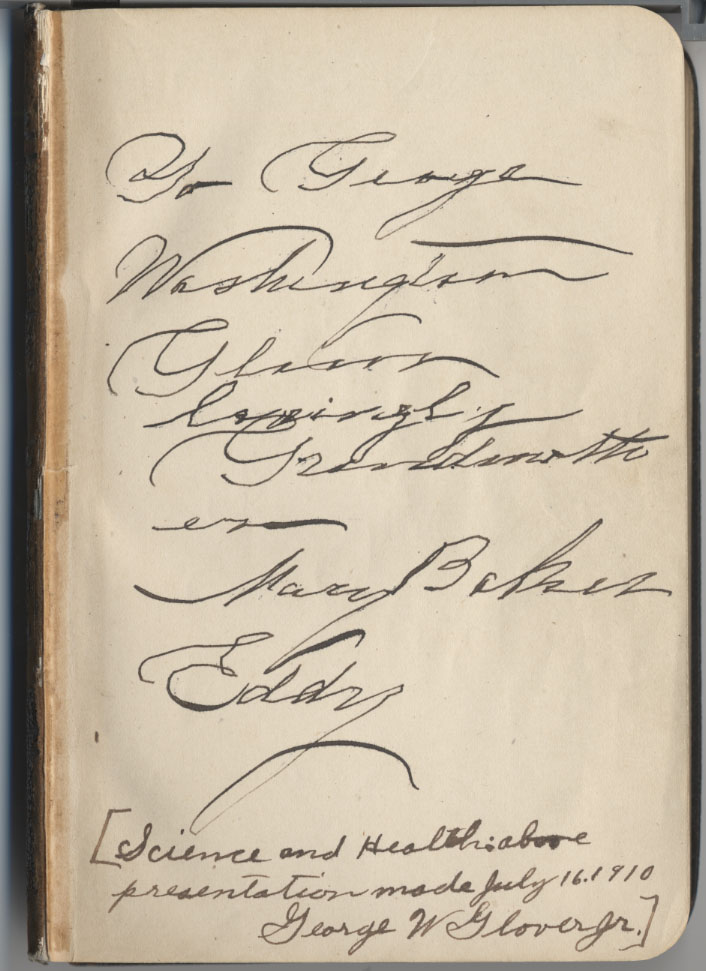 Mrs. Eddy's grandsons took a train in July 1910 from their home in Lead, South Dakota, bound for New England. They went first to Waterloo, New Hampshire, where they were to be guests of ex-Senator William E. Chandler.*
From there the two young men went to see their grandmother on July 16, her birthday. There they presented her with a pin made of gold from the Glover gold mine — a gift from their father which Mrs. Eddy cherished and displayed on her "whatnot."
She gave each of her grandsons a signed copy of Science and Health with Key to the Scriptures, the packages seen in their hands in the photograph.
And so, what does the evidence tell us about the recently acquired photograph?
The apparent age of the grandsons and the similarity of attire to the photograph from the Longyear collection strongly suggest that the new one was taken at about the same time as the other:  the summer of 1910. But the crude, low fence behind them indicates that this picture was not taken at Mrs. Eddy's home, but at a more rustic location — likely Chandler's farm in Waterloo, New Hampshire.