The Salchows were a close family. You may have heard of John Salchow, or "faithful John," to Mary Baker Eddy. His sister Bertha was also a pioneer of Christian Science.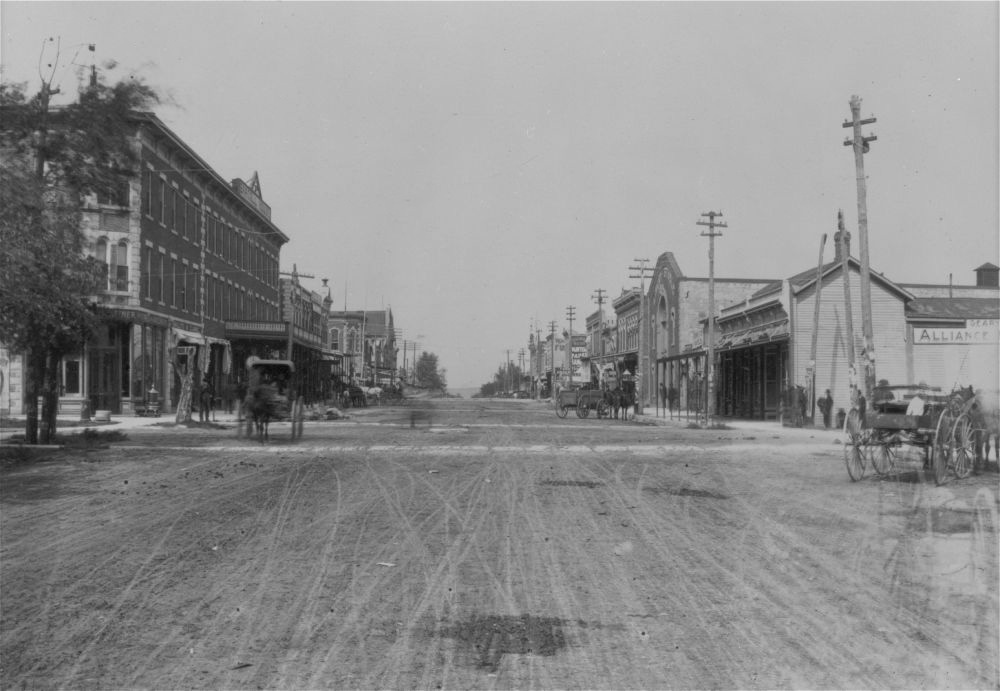 Miss Salchow tended to domestic affairs on the family's 440-acre farm near Junction City, Kansas (see map below). She sold fruit, butter, eggs, and poultry.1 She won first place for her Concord grapes at a local fair.2 She was also one of the first in her family to adopt Christian Science. She wrote letters to Mrs. Eddy that were published in the Christian Science periodicals, and in 1895, she entered the public practice of Christian Science. She continued that work until about 1918, the year she passed away.3
Bertha kept in touch with her brother John when he sped across the country to serve as groundskeeper, handyman, and jack-of-all-trades at Pleasant View, Mrs. Eddy's home in Concord, New Hampshire, and later in Chestnut Hill, Massachusetts.4 As a result of those family connections, a crate sped across the United States one November, on the same path Mr. Salchow had traveled. "We raised fine turkeys [at our farm], and so just before Thanksgiving one year I wrote to my sister Bertha and asked her to send on the best bird they had for Mrs. Eddy," he remembered. The household at Pleasant View enjoyed that turkey as part of their Thanksgiving feast.5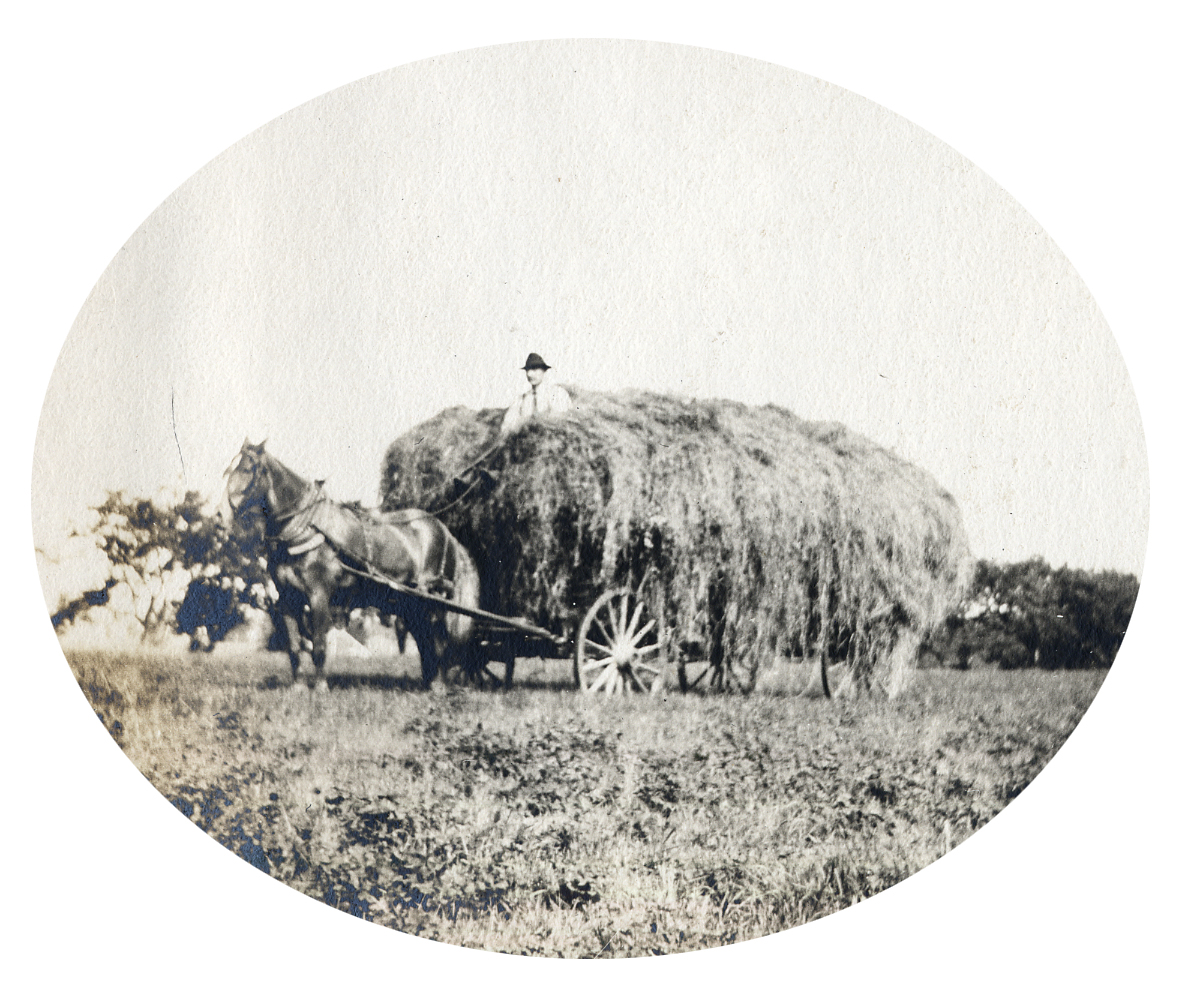 Miss Salchow was just a toddler when her German immigrant parents traveled by boat from Michigan to the settlement of Kansas City in 1859. Her father turned from baking to farming, building a house several years later at Clark's Creek, about eight miles south of Junction City. Her five siblings, including "faithful John," were all younger.
During her early teen years, her aunt passed away, so Miss Salchow spent the next three years keeping house for her uncle and seven cousins. For two decades afterward, she struggled with a shoulder injury attributed to that work.6 Then she heard about Christian Science in the late 1880s.
After sending off to Boston for the "book that healed as Jesus healed," she received Science and Health with Key to the Scriptures by Mary Baker Eddy and a copy of the Journal of Christian Science, as the magazine was initially titled.7
"Today is our Independence Day. The dawn of liberty is now breaking, through your Science," Miss Salchow wrote to Mrs. Eddy on July 4, 1887. "Today I will send up a rocket filled with cheers and thanks and when it explodes may the world see a rainbow and shower of beautiful stars. I received your book 'Science and Health' about six weeks ago. For almost eighteen years I have suffered fearful at times from the thought 'What am I?'"8
Miss Salchow's study of Christian Science quickly healed her sense of angst and would eventually bring about a complete healing of her shoulder.9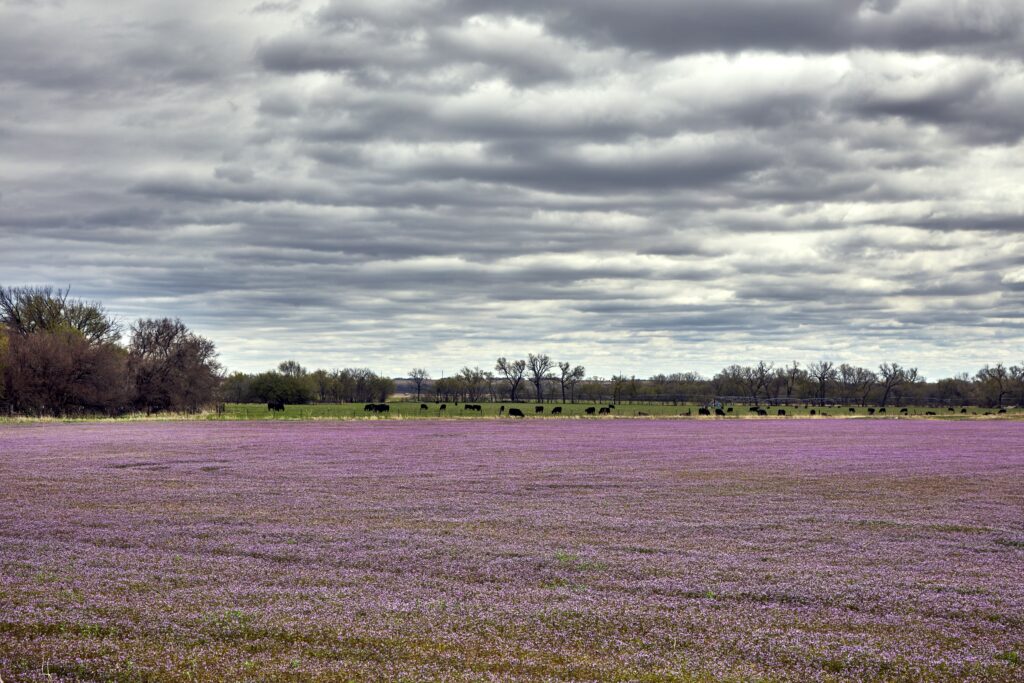 She shared the literature with her family, and within a few years several of them became active students of Christian Science. Her mother learned to read English through studying Science and Health. Brother John heard about the dramatic healing of his friend Joseph Mann, who had been accidentally shot in the heart. Mr. Mann subsequently started organizing Christian Science services in Junction City, which the Salchows attended. The family helped formally organize a church there in 1890.10
Bertha, John, and their mother all joined The Mother Church in Boston in 1893. Miss Salchow took Primary class instruction with Emma Behan, a student of Mrs. Eddy's who had been sent to Kansas City.11
Among the more than 15 grateful letters Miss Salchow sent to Mrs. Eddy, one told of her quick healing of severe bee stings. "The first thought of help came from the Bible: 'If they drink any deadly thing (or sting) it shall not hurt them,' Mark 16:18," she wrote.12
But she also appreciated Christian Science for its explanation of how to overcome sin. "[S]how the sinner where the rocks are on which he is liable to make shipwreck, … the awful price paid for sin, and how to avoid paying it," she wrote in an 1887 letter to The Christian Science Journal. "I have long been a Christian at heart, and yet had paid this fearful price for eighteen years, till Mrs. Eddy's book relieved me."13
John Salchow was called to serve at Pleasant View in January 1901, when Joseph Mann suggested him as a groundskeeper. In addition to the turkey, Miss Salchow also sent apples from the family farm to New Hampshire. "I picked out the best of them and gave them to Mrs. Eddy," her brother remembered. "She liked them so well that she asked me to send for a couple of trees and plant them on her place."14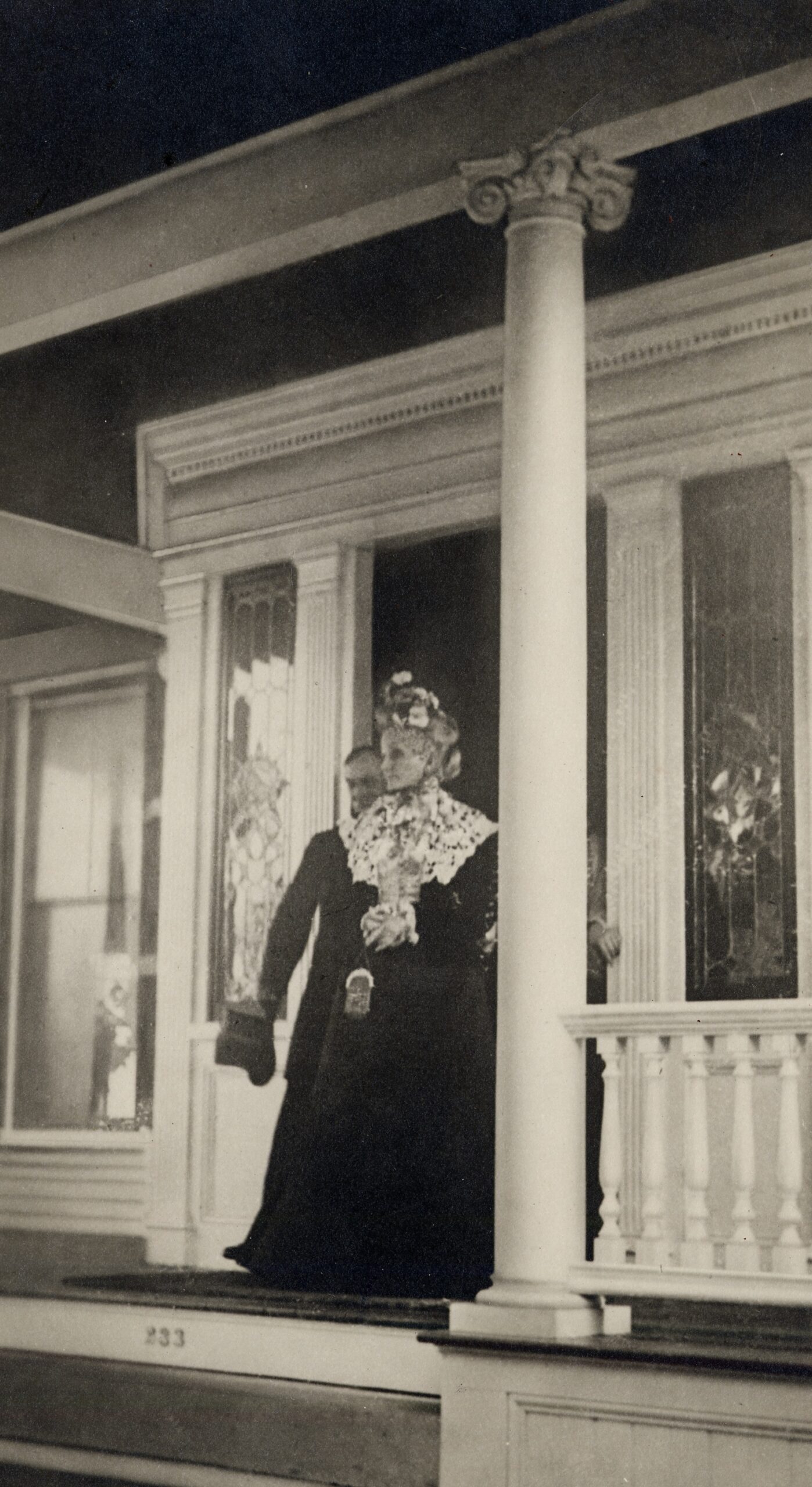 Their sister Margaret Salchow spent about nine months working there in 1903. The following year, Bertha herself paid a visit to Concord and Boston.15
Some years later, Miss Salchow penned a short story, "Clothed with a Silver Lining or Mistie's Mission" (to read it, click here). In it, she shared her love of Christian Science with a new generation, weaving a tale about a family of raindrops overcoming discouragement and pride.16 The story conveys how each individual has a good purpose, but sometimes needs shepherding—and awakening to divine inspiration—along the way. It is colorful, full of wordplay and allusions to the Bible and the writings of Mrs. Eddy, including Science and Health.
"Clothed with a Silver Lining" was printed by the Reid Publishing Company, which was run by a Christian Scientist in Boston, in 1906. The Junction City Union gave it a nod as a "well written and interesting little story." It sold for 20 cents a copy at the time.17
The Christian Science Sunday School students in Concord received this story as a gift in 1906 from Mrs. Eddy, their loving neighbor.
"When you sent me word that you 'enjoyed' my 'little book,'" Miss Salchow wrote to Mrs. Eddy in March 1907, "it was a joy for me to know that it had been the instrument of giving you a few pleasant moments amid your work and busy life."18

In many of her writings, Miss Salchow broke words into syllables or even reversed their spellings to emphasize her meaning. She did this much more liberally than did Mrs. Eddy, who, in Science and Health, had discussed the Biblical Adam as standing for "a dam, or obstruction," but had also cautioned, "The dissection and definition of words, aside from their metaphysical derivation, is not scientific."19
A letter to the Christian Science Sentinel in 1907 gives one clue as to the origin of Miss Salchow's penchant for this writing style. She explained that she had heard in childhood about an atheist who was ill and had written on the wall, "God is nowhere."
"A child coming into the room read her concept out of the sentence on the wall as 'God is now here!' This so touched the man's heart with a sense of God's presence that he became a believer in Christ," Miss Salchow wrote. The letter goes on to reaffirm her agreement with the child's concept: "God is now here…. God quickens men."20