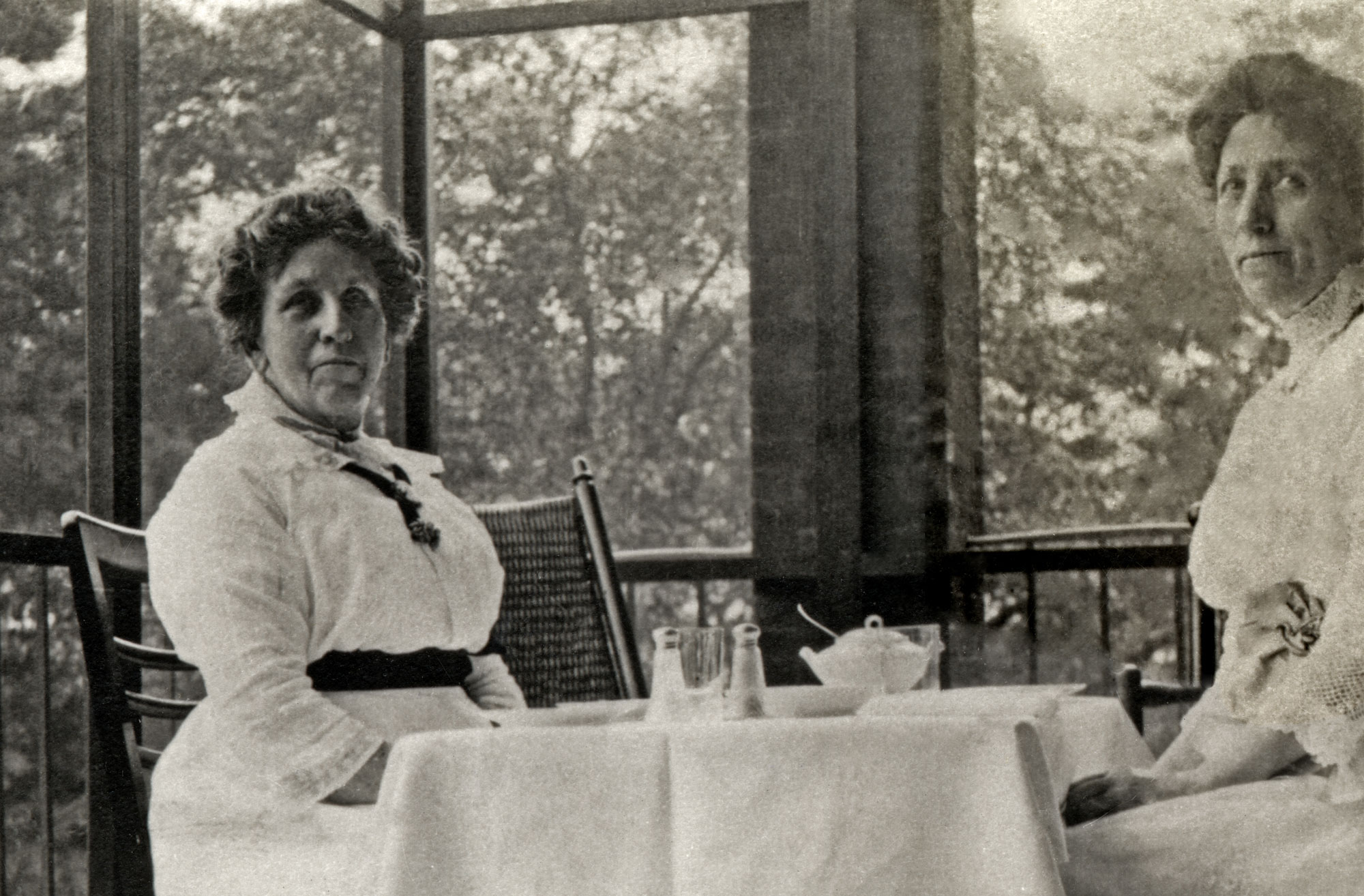 Although raised in Wisconsin, the Sargent sisters were of New England background. Their father, Samuel Adams, was first cousin to Samuel Adams of Revolutionary fame; their mother, Minerva Adams, came from the Purrington family, who also served this country with distinction.
The older of the two sisters, Victoria Hortense Adams, was born in 1848 in Bowdoinham, Maine, the third daughter of Mr. and Mrs. Adams. Late in 1856 the family travelled by rail and sled to their new home in Green Bay, Wisconsin, where, in 1857, Laura Ellen was born. A ship builder, their father supervised the construction of the Pamelia Flood — the first oceangoing schooner built in Green Bay — and captained it across the Atlantic for delivery to its British purchaser.
The two sisters married two brothers who had come from New Brunswick, Canada, to engage in the lumber business in Oconto. Victoria married Henry Sargent in 1866, and some ten years later, Laura married his brother, James. Although Laura and Victoria's paths diverged almost from the first, they continued to travel together spiritually, hand-in-hand, joined by marriage into the Sargent family and by their love of Christian Science.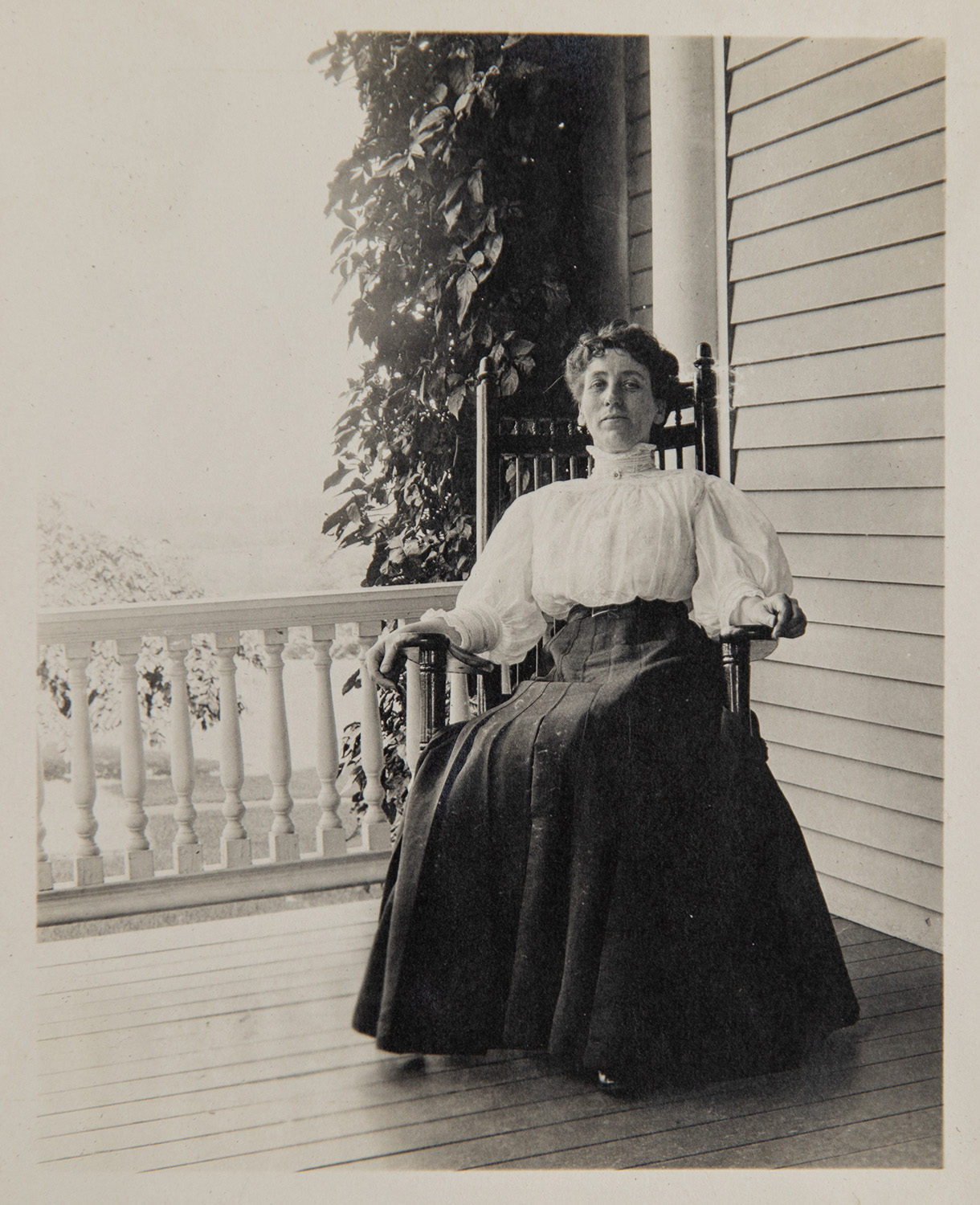 After their marvelous healings in 1882–1883, Laura and her friend Emma McDonald brought Christian Science to Oconto and introduced it to Victoria and their mother. Laura took Primary class with Mrs. Eddy in May 1884, and a second class with Mrs. Eddy in December, which Victoria also attended. Both sisters took Normal class with Mrs. Eddy in 1886 — Laura in May and Victoria in October — and Laura had one more class with Mrs. Eddy in December 1887, an obstetrics class.  Both sisters were granted the designation of C.S.D.
From this time the two Mrs. Sargents went in different geographical directions. In the autumn of 1886, Laura was sent by Mrs. Eddy on a mission to St. Paul, Minnesota, where she took patients for several months. In the next few years she taught two classes in Marinette, Wisconsin, and then, in 1892, one more, in Oconto.
The contribution for which Laura is most renowned among Christian Scientists is the comfort and support she gave Mrs. Eddy during the last two decades of her life.  In 1888, when Mrs. Eddy gave her unexpectedly impromptu address, "Science and the Senses," at the National Christian Scientist Association in Chicago, Laura was at her side, lending support. In 1890, after having proven a character of devotion and steadfastness, she was invited to serve in Mrs. Eddy's household.
For the next twenty years Laura Sargent was the close friend and helper of Mary Baker Eddy, first at 62 North State Street, Concord, and later at Pleasant View and Chestnut Hill. Entrusted with the most delicate and confidential missions, she served unstintingly and unselfishly. But to Laura it was a sacred post she had been called upon to fill and she did it gladly.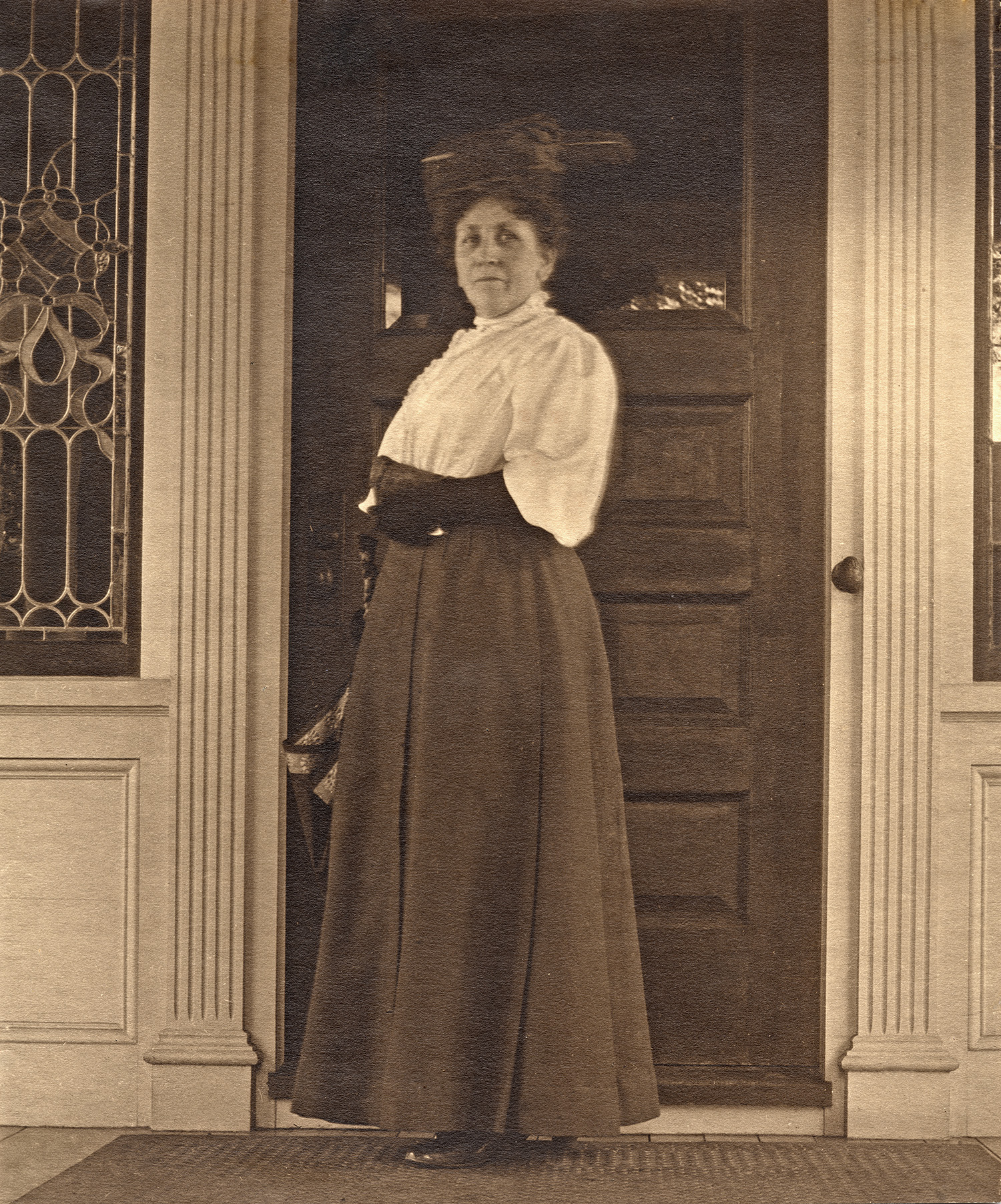 Meanwhile, Victoria, in her early years as a Christian Scientist, maintained a busy home in Green Bay, caring for the needs of her husband and two daughters, Minnie and Bessie. But more and more she turned away from social demands to the practice of Christian Science. Her husband encouraged her in this new work, and their family life was grounded in the truths of Christian Science.
After reading in the Oconto Church from 1889 to 1894, Victoria began her long and fruitful work as a teacher of Christian Science in Green Bay. From 1899 to 1902 she read at the Green Bay Church with Hugh McDonald, whose wife, Emma, had been healed twenty years previously. Victoria proved to be a very effective practitioner and teacher, preparing many students to work for the Cause of Christian Science. She was also a frequent visitor at Mrs. Eddy's home.
Mrs. Eddy so appreciated Victoria Sargent's clear mental work that in 1907 she called her to Concord to lend metaphysical support during the "Next Friends" lawsuit — a malicious suit brought with the intention of destroying Christian Science, which ultimately failed.
When Mrs. Eddy passed on in 1910, she left provision for Laura to remain at the Chestnut Hill home. During one of those years, Laura also served on the Bible Lesson Committee, and in 1913 taught the Normal class in the Christian Science Board of Education. When she passed away in 1915, Victoria, accompanied by her daughter, Minnie, took over as custodian, but continued to teach in Green Bay until her retirement in 1925. When Victoria passed away in 1930, Minnie Sargent McDonald remained as custodian for the next twenty years, until her passing in 1950.  Minnie records that her mother's last admonition was, "Work for our Cause."