This year, in addition to offering those visiting Boston for the Annual Meeting of The Mother Church the opportunity to tour the Mary Baker Eddy Historic Houses in Swampscott and Lynn, Massachusetts, Longyear also offered a tour of Mrs. Eddy's homes in New Hampshire.
On a bright and sunny morning in early June, the group left the Museum and started north on the scenic drive that would take them first to North Groton, New Hampshire, located in the foothills of the White Mountains.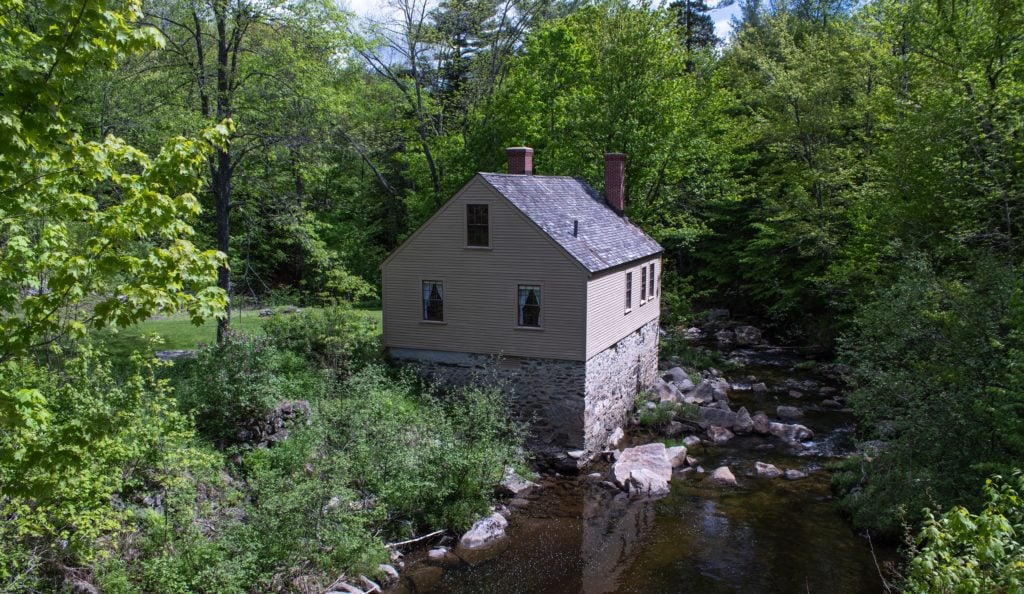 Mrs. Eddy was married to dentist Daniel Patterson at the time she lived in this modest cottage (1855-1860). She had persuaded her husband to move to North Groton in hopes of being reunited with her young son, George, who was living there with a foster family at the time. Alas, just a year after the Pattersons' arrival, the foster family moved West, taking George with them. Mary lost all contact with her son and would not hear from him again for the next five years.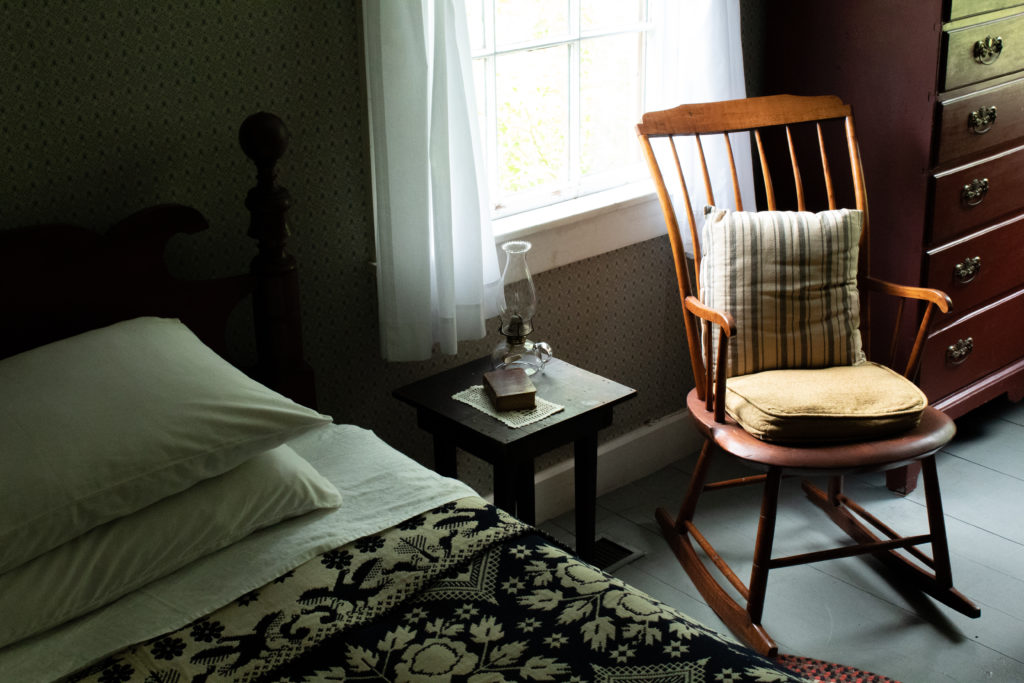 The separation was difficult for Mary. She stopped writing, and her health, which was already frail, further declined. She turned to her Bible for comfort, as was her custom, and she also explored homeopathy, which she would soon reject as ineffective.
The group also visited the nearby schoolhouse that young George briefly attended and viewed the bell now on display beside it which once hung in a nearby church where Mary occasionally worshiped.
Next stop was Rumney, where the group enjoyed lunch and learned about this brief but significant chapter in Mrs. Eddy's life. She and her husband lived here from 1860-1862, and while Daniel practiced his dentistry, Mary began writing again and developed a reputation as a strong Christian woman in the community. She also reconnected with her son, who by this time had joined the Union army as an underage recruit.
Jumping ahead almost three decades in Mrs. Eddy's chronology, the next stop was Concord, where visitors were greeted by the sight of the tall Greek columns that frame the porch of 62 North State Street, the home that she rented from 1889 to 1892.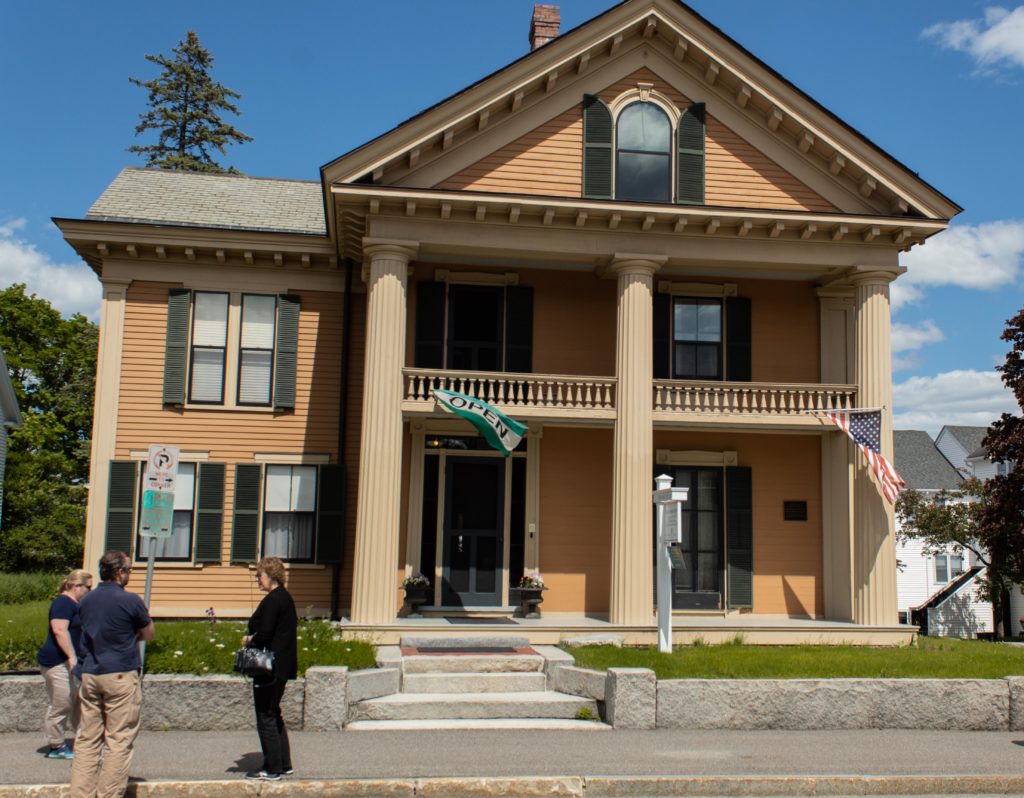 Here she completed the landmark 50th Edition of Science and Health with Key to the Scriptures and wrote Retrospection and Introspection.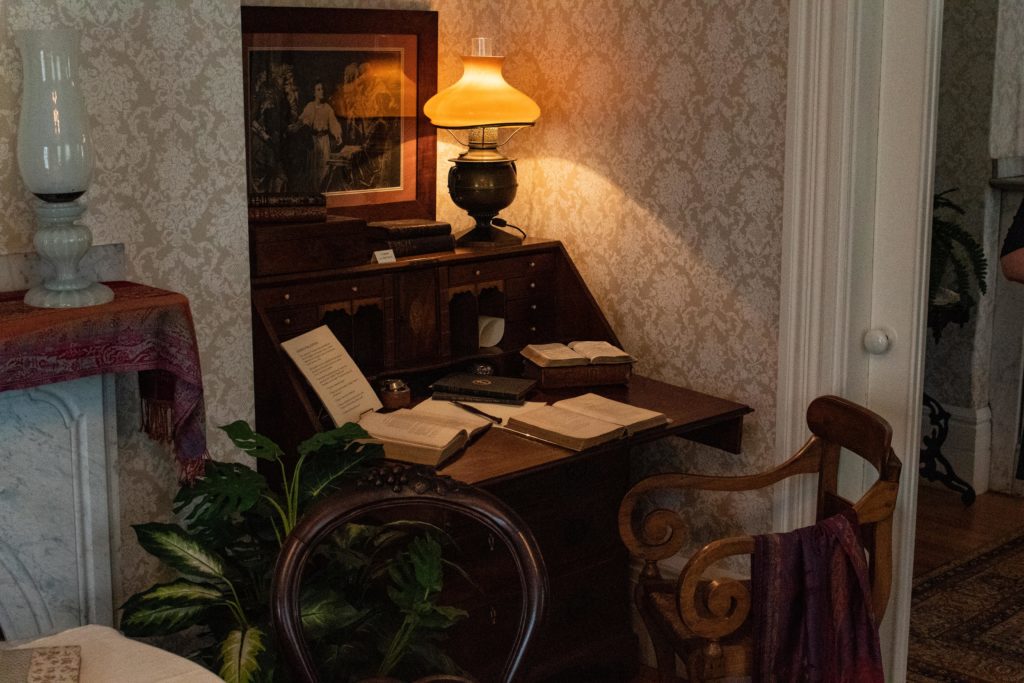 Although Pleasant View, the country farmhouse that Mrs. Eddy purchased on the outskirts of the city, is no longer standing, the visitors also learned about the nearly 16 fruitful years she spent living there.
Before heading back to Boston, the tour group made one final stop at the place where Mary Baker Eddy's story started – the site of the Baker farmhouse in Bow, New Hampshire. All in all it was a wonderful day, and Longyear hopes to be able to offer this tour again to future Annual Meeting visitors.
Longyear intern David McCook contributed to the text and photos for this report.