Timothy C. Leech, Ph.D., is a scholar of American history. He is also a former staff member at both Longyear Museum and the Mary Baker Eddy Library in Boston. As a researcher and curatorial staffer, he has done work in all of the Mary Baker Eddy Historic Houses and has also visited them in a non-professional capacity throughout his life. This piece is the third in an occasional series of personal essays offering an insider's view of the houses in Longyear's collection.
When I met my wife-to-be in 2003, I discovered we shared many things in common, including an abiding interest in history. Until our married life began, Beth-Anne had not spent much time in New England, and she had never visited any of the historic houses associated with Mary Baker Eddy. I had lived in Boston since 1990, and my career involved working closely with the historic houses while on the Longyear Museum staff, so we were both eager for me to share this part of my life with her. During a holiday in Vermont and New Hampshire, we seized the opportunity to visit the Mary Baker Eddy Historic House in North Groton.
We toured the house with a friendly gentleman who had joined the Longyear staff after I had stopped working at the Museum in 1999. He shared the history of how Mary Baker Eddy, then the wife of dentist Daniel Patterson, came to live in North Groton in 1855.1
Beth-Anne and I realized that Mrs. Eddy was in her mid-30s when she lived there, just as we were at the time. She must have been quite different from the confident, dignified, white-haired lady we pictured as the Discoverer, Founder, and Leader of Christian Science.
The guide described how heartbreaking it must have been for her when, in 1856, the neighboring Cheney family moved west and took her son, George Washington Glover II, with them.2 The Cheneys had for several years acted as foster parents for the boy, after Mrs. Eddy's family stepped in and separated them due to her frail state.3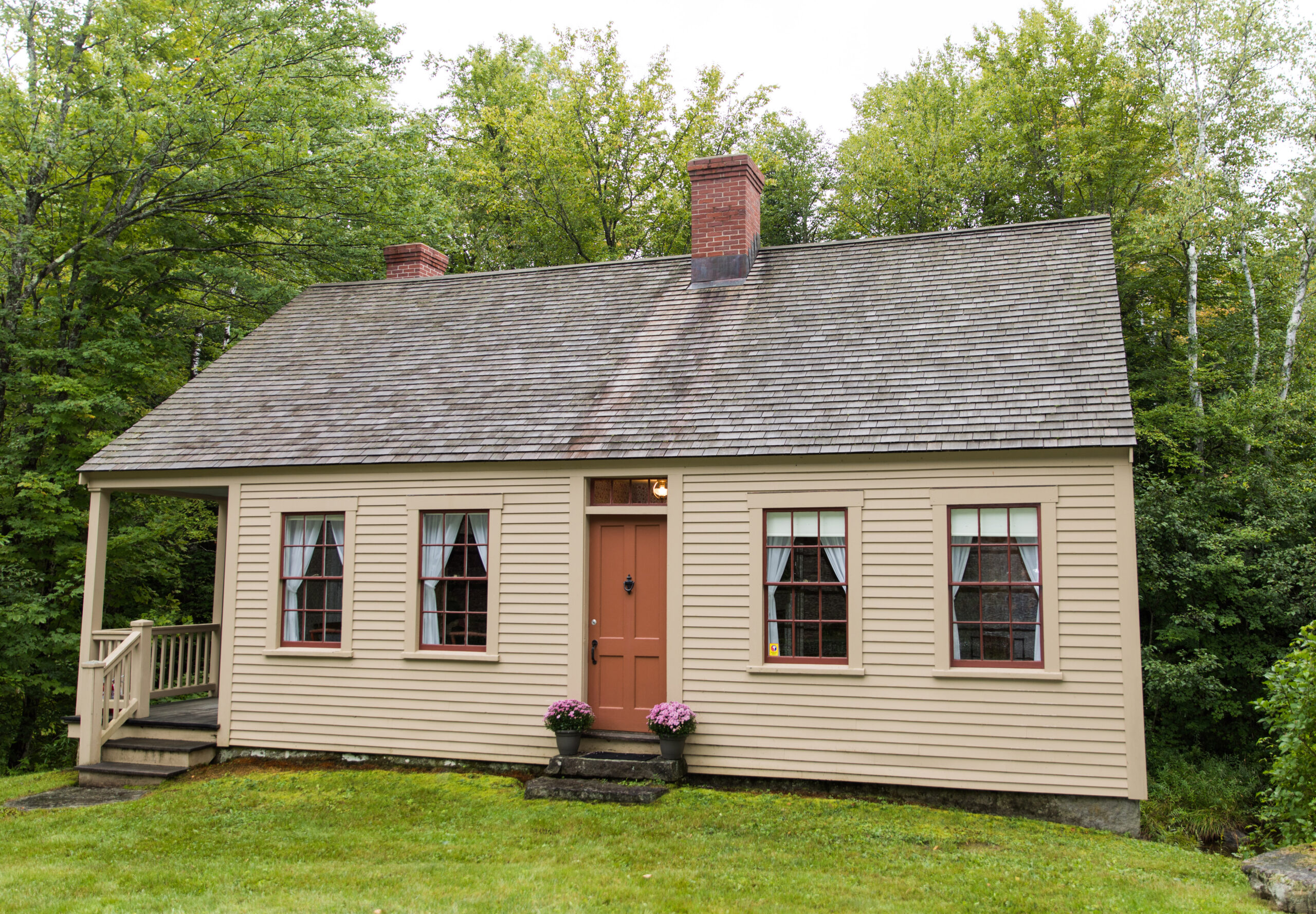 Mrs. Eddy had other struggles while she was at North Groton as well. These included poor health, financial distress, her husband's long absences, and rumors about his character. However, all was not completely dark and utterly isolated. She was actively involved in a neighborhood church—including occasionally leading the congregation in prayer.4 She befriended family members of the blind girl who worked as her maid, and she tutored a neighboring farm boy.5 As she sought relief from her own illnesses, Mrs. Eddy joined her husband in experimenting with homeopathy. This led her to a valuable discovery when she helped a woman recover from dropsy through administering unmedicated pellets.6
After concluding the formal tour, the three of us joined in a delightful conversation that lasted well over an hour. I noted that the most obvious difference between North Groton of the 1850s and the environment at the time of our visit was the abundance of trees. By the mid-19th century, large areas of New Hampshire had been completely stripped of timber to provide lumber for the early railroads, as well as to factories, ships, and rapidly expanding American cities. But the forests of northern New England have, for the most part, regrown over the last several generations.
When Mrs. Eddy lived there, she would have encountered sweeping vistas of rocky fields and barren hill country sparsely dotted with wood-framed buildings. I remembered the first time I saw a 19th-century photograph of the area that the stark barrenness surprised me. The scarcity of timber in the area may help explain why Dr. Patterson's ownership stake in the sawmill just across the lane from their house proved to be a poor investment. While some North Groton residents tried to wrest a living from the land by raising crops and livestock, and others worked in the mica quarries and other extractive industries, financial opportunities were already shifting to other regions of the country.7 After the 1848 victory in the war against Mexico, the United States secured ownership of territories that would eventually become part or all of seven states in the southwest.8 As western territories opened to American settlement, struggling with the rugged terrain and harsh climate of New England became less appealing. Perhaps that had been part of what motivated the Cheneys to seek a new life in the west.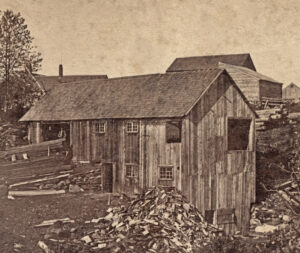 My wife and I were familiar with one biographer's description of North Groton as "hilly and somewhat isolated," but also "ugly, banal, but bustling."9
We thought together about how Mrs. Eddy's sense of isolation may not have been so much about her physical surroundings as about her feeling of separation from loved ones and sense of being trapped in a situation where she could not see a human means of relief. Neither of us could directly relate to her experience as a widowed young mother who had remarried, found herself in a difficult marriage, and had her child taken away, but we had both gone through periods of loneliness. Until we met, we had each wondered if we would ever find a life partner. Our conversation turned to the definition of the biblical term "wilderness" that, decades after her time in North Groton, Mrs. Eddy included in the "Glossary" of Science and Health with Key to the Scriptures. She starts the definition with "loneliness," but she also includes "spontaneity of thought and idea."10 We had no way of knowing how often she looked back on her time at North Groton during the years she worked to establish Christian Science but agreed it was fair to include that time as being part of her "wilderness" experience.
During our visit, we enjoyed Hall's Brook, a central environmental presence. It is a small, but lively stream flowing directly past the base of the Patterson house. In addition to once providing power for the sawmill, it makes a ceaseless contribution to the soundscape. It roars when swollen with winter snow melt and diminishes to a silvery gurgle during weeks of drought. As visitors, the moving water gave us a sense of peaceful tranquility. But for someone who lived for years right beside the stream, its presence may have faded into the background to be almost forgotten—or have been perceived as a hazard. We imagined the harsh winter wind blasting across the denuded landscape to whip sprays of water up onto the rock foundation and wooden wall of the house, there to freeze in treacherous but spectacular ice formations. We talked about how anyone involved in caring for a house always needs to be attentive to preventing water from penetrating and damaging the fabric of the structure.
My wife's profession as a mechanical engineer, along with our joint interest in the history of technology, and our support for renewable energy all contributed to our shared fascination with New England's old water mills. So, of course, we walked across the yard to explore the foundation and remnants of the old Patterson sawmill.
In the years since our visit, my wife and I have continued to share a deep interest in learning and history. And we look back with fond gratitude on our exploration of the North Groton site and the glimpse we caught of what our Leader's experience may have been like during the five years that she called this small house home.
Third in an occasional series. Part 1 features the Mary Baker Eddy Historic House in Chestnut Hill, Massachusetts. Part 2 features the Historic House in Amesbury, Massachusetts. Part 4 focuses on the house in Stoughton, Massachusetts, and the 19th-century "gig economy."