"I send this calendar suggestion for the coming year," wrote James Franklin Gilman to Mary Baker Eddy towards the close of 1901, "in the hope and faith that it merits Mother's approval."1
Mr. Gilman's skillful artistry had been featured on calendars in 1899, 1900, and 1901.2 He was hoping that the new one for 1902 would "prove helpfully suggestive, attractive, and acceptable as a souvenir of the coming holiday season."3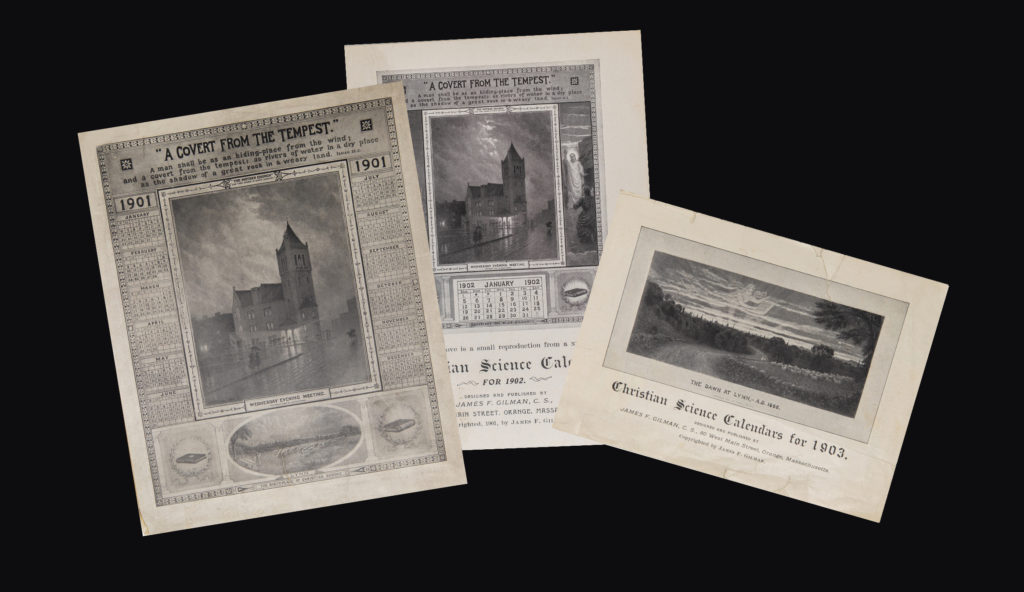 James had learned by now to ask Mrs. Eddy for her approval on the sale of his calendar. A year earlier, after realizing that he should not "publish pictures relating to Christian Science without proper authorization," he wrote her, "I desire to see clearly what is right, and to realize that obedience that is from heaven enables one to do right."4
Apparently he received the permission he was looking for, as he moved ahead with publication.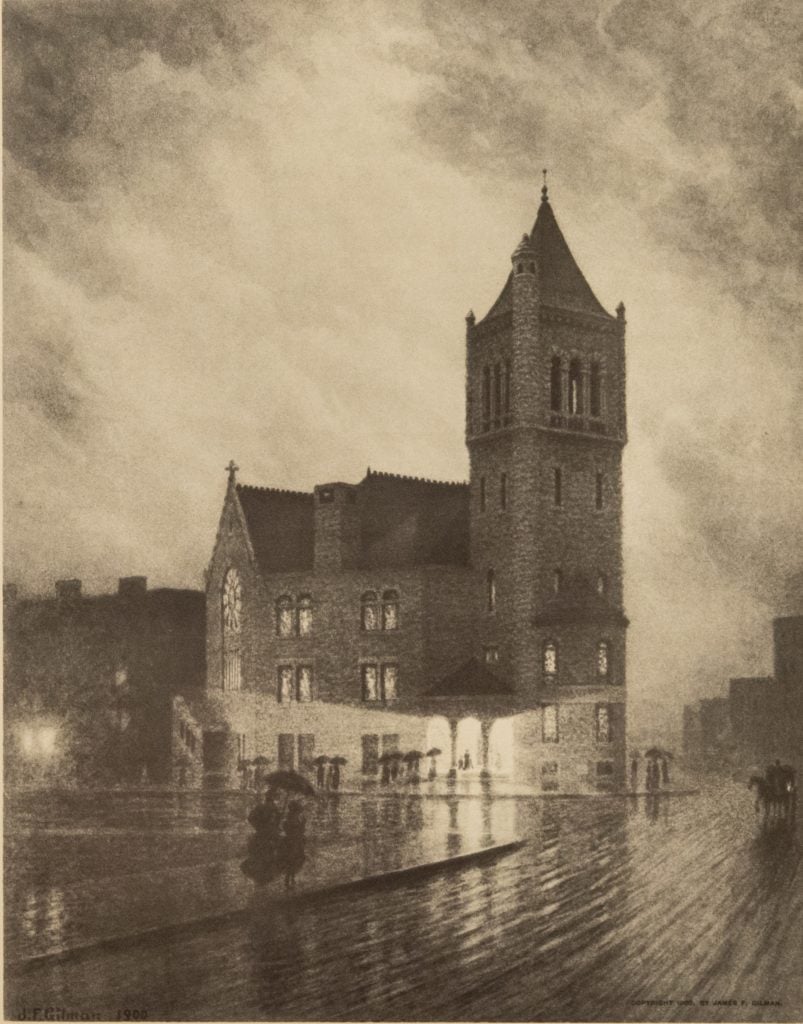 The man behind the artwork
James Gilman was born in 1850, and by the time he was ten years old he was living in Woburn, Massachusetts, with his parents, John and Elisabeth, along with two sisters and a brother.5 His father was a cordwainer – a shoemaker "making ladies' fine shoes" – and his "earnestly Christian mother" was a seamstress who, in James's own words, planted the seeds "to a growing of religious ethics."6
James was in his early twenties when he sold his first painting.7 Though without formal art training, the self-taught artist traveled from house to house throughout Massachusetts and Vermont, bartering for room and board in exchange for paintings and drawings.8 He drew portraits and landscapes, farms, houses, and fields. Decades later, he would write, "Our steadfast purpose has ever been, since we began in the artwork in 1870, to make faithful, honest, permanent pictures of value."9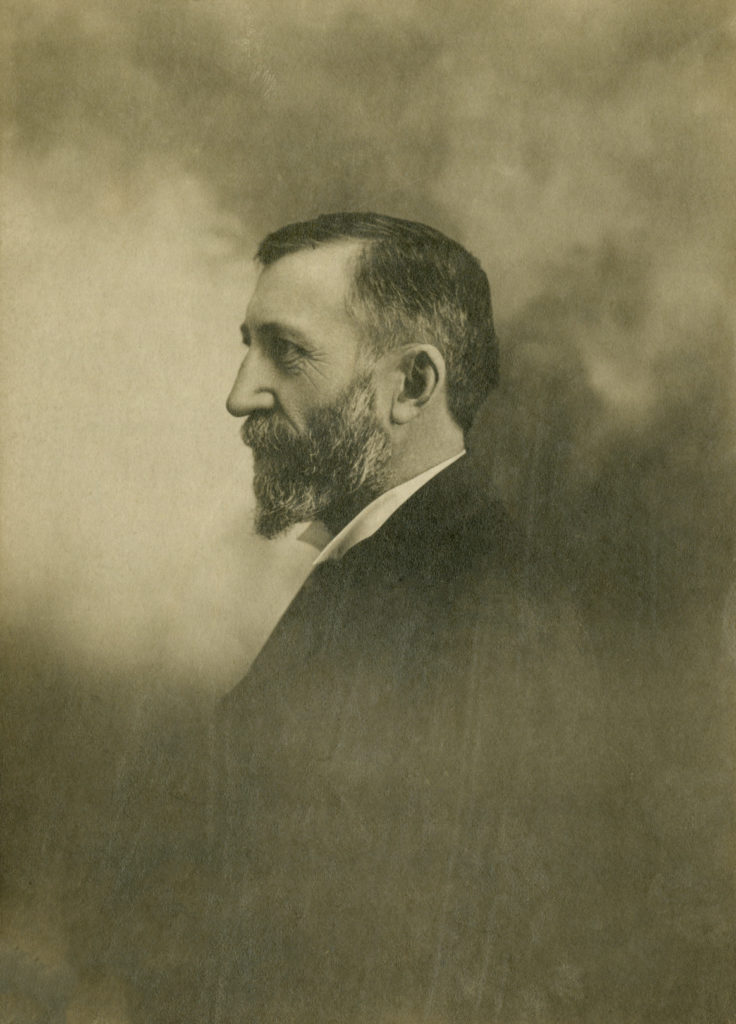 In 1875, the itinerant artist became an instructor at Goddard Seminary in Barre, Vermont, where he taught penciling, watercolors, and oil painting.10 Several years later he published an instructional pamphlet titled "Instructions in Pictorial Art for Home Study."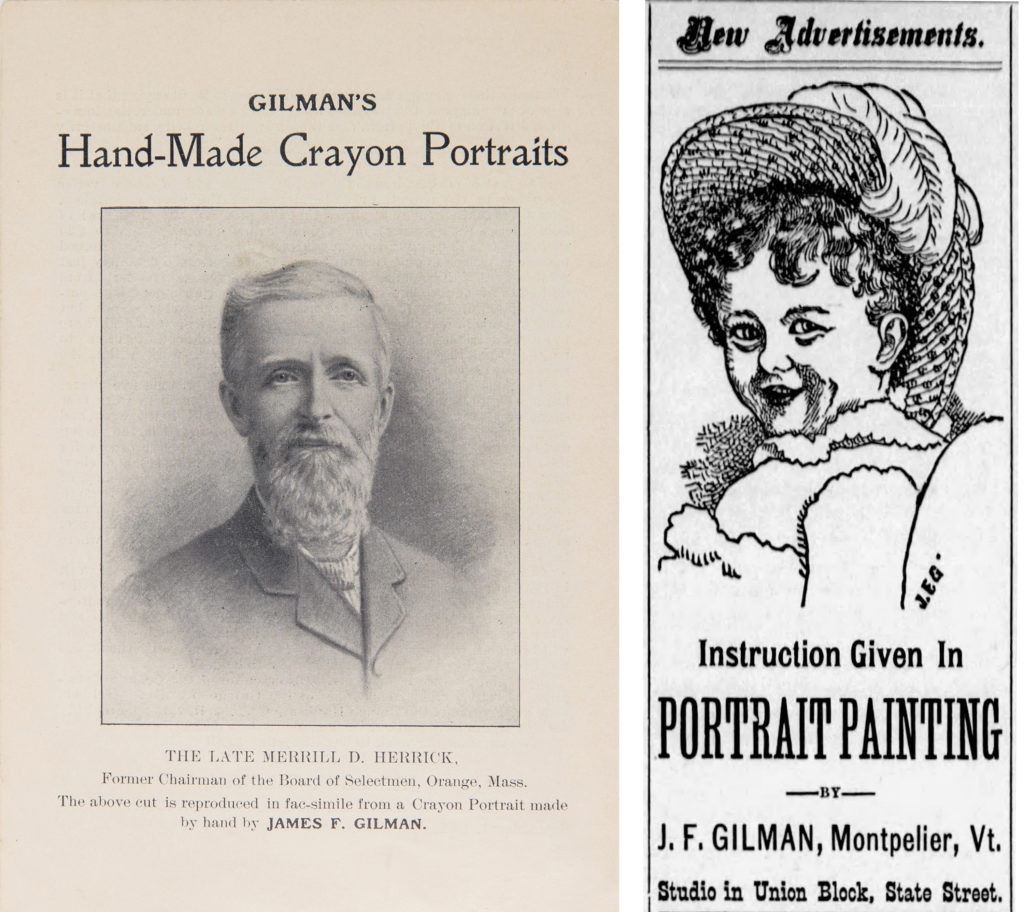 About 1884, perhaps through neighborhood friends in Vermont, Gilman learned of Christian Science. After studying Science and Health, he wrote that he "was enabled very soon to find it the healing power of God, and also to find by it the spiritual explanation and much of the import of [my] early spiritual longings or ideals."11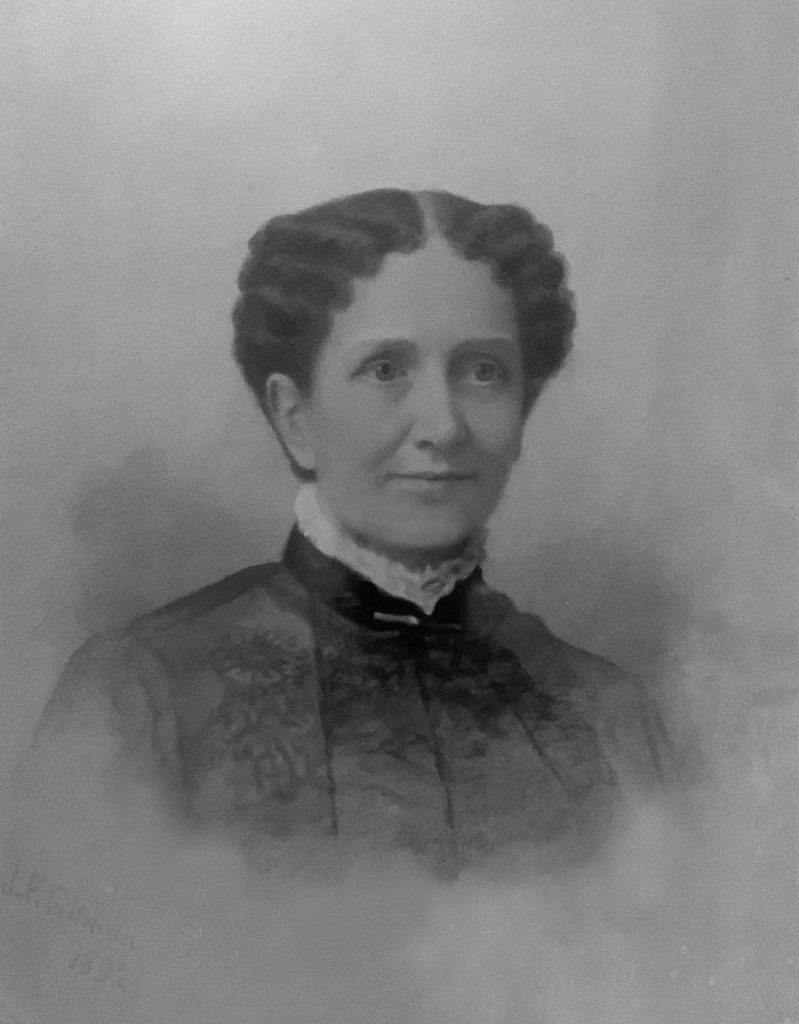 In November 1892, James made his way to Concord, New Hampshire. There, he met Mary Baker Eddy for the first time.12 Looking back, he described himself at this time as "a lone, homeless wanderer, with a native ability for picture making."13 That native ability would soon be channeled into a project dear to Mrs. Eddy's heart, and by the following year, Christ and Christmas, an illustrated poem written by Mrs. Eddy and painstakingly rendered by Gilman's pen, was published. Working in collaboration with Mrs. Eddy, Gilman learned many lessons along the way.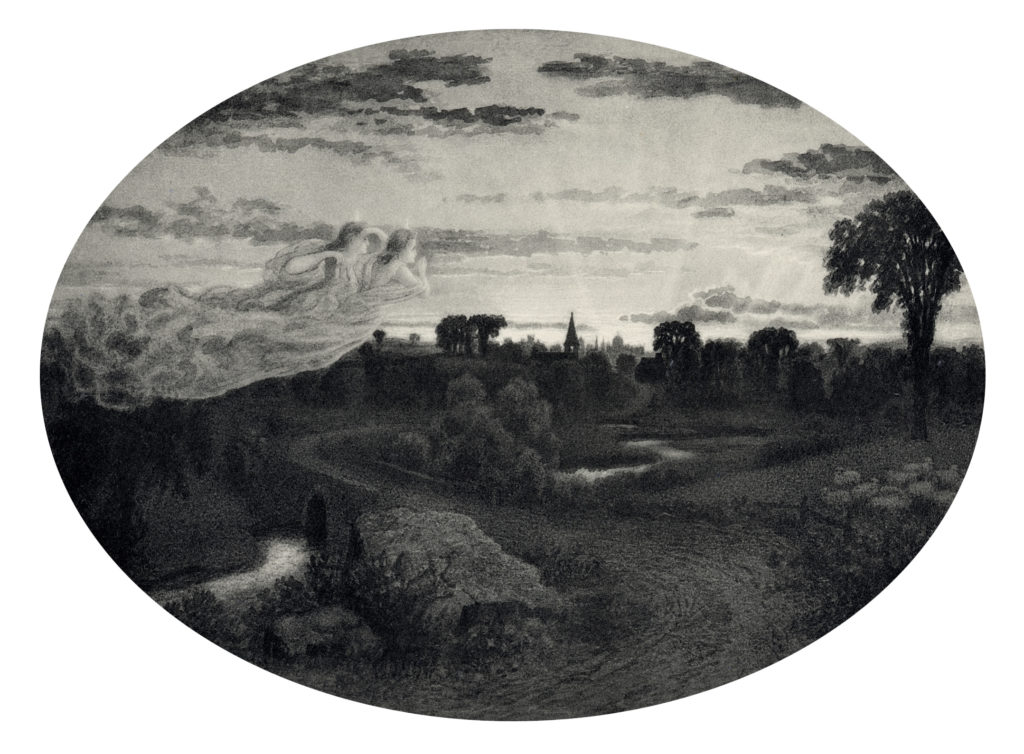 One such lesson came just a month after he began working on the illustrations, when Mrs. Eddy decided to drop the project. Feeling the sting of personal responsibility, James recorded in his diary that he was feeling "downhearted and sorrowful." A few days later, however, buoyed by the "recognition of man's real being," he wrote Mrs. Eddy that, "in the case of so great and beautiful a poem as yours, there must be someone spiritually minded enough so that you would feel God's approval in having the poem illustrated. . . . I feel that the work should not be given up simply because I have not proved to be spiritually equal to the task."14
The next day, Mrs. Eddy asked Mr. Gilman to resume his illustration work, and upon viewing it told him, "Your thought is so much better and purer!"15
James quickly realized that "the self-love and self-complacency" he had been tolerating in himself was what had put a stop to the work, and that "a pure sense of the divine goodness" had completely transformed his thought.16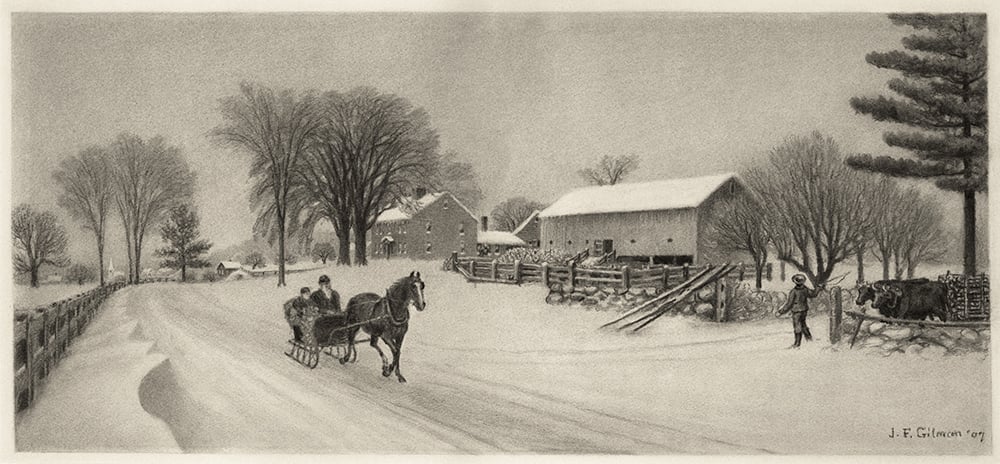 In December 1894, James Gilman joined The Mother Church, and that same year co-published a book of engravings and photographs of the interior and exterior of Pleasant View, the home in New Hampshire where Mrs. Eddy lived from 1892 to 1908.18 Five years later, he moved to Orange, Massachusetts, where he was instrumental in organizing a Christian Science Society in neighboring Athol.19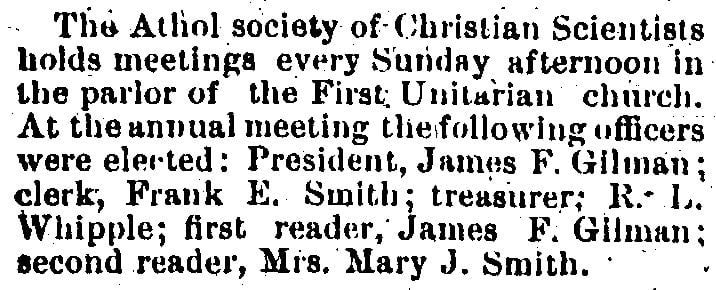 Later years
James Gilman picked up his pen and brush and returned to his easel in his later years.22 Portraiture, landscapes, and local neighborhoods continued to be the subject of his work. Described as "tall," "slender," "dignified," and with "a friendly disposition," he loved people, "especially children," recalled one Athol resident.23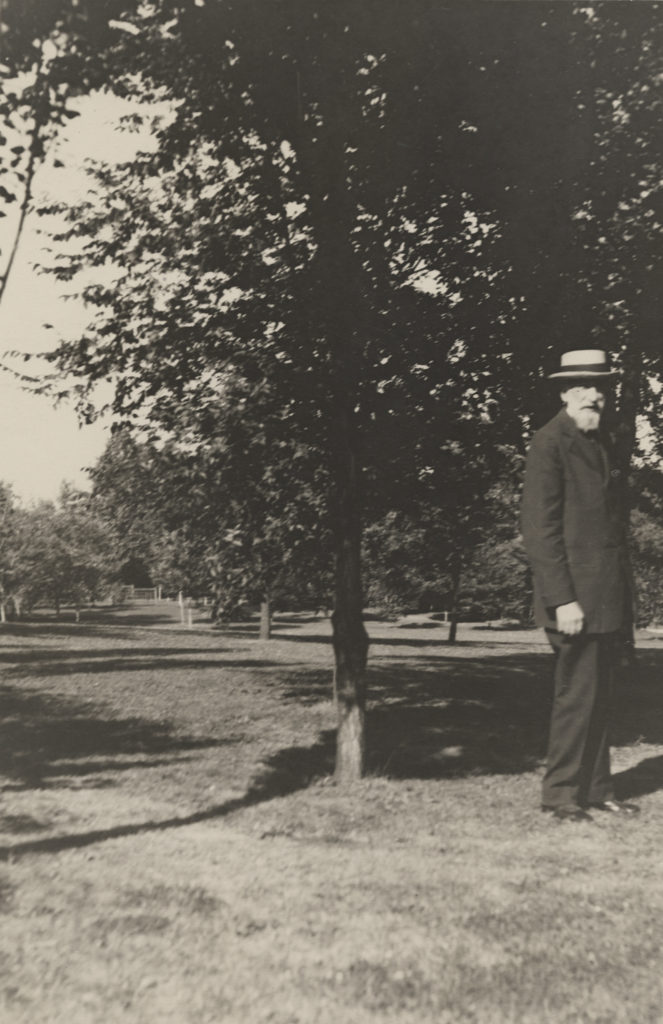 Mary Coleman remembers an incident in 1925 when, as a child, she saw Mr. Gilman in her father's barbershop. "The artist was carrying a hand-sewn box on the cover of which he had painted a sun-set," she recalled. "Expressing interest in the box and its contents, small Mary was astonished when the artist gave them all to her."24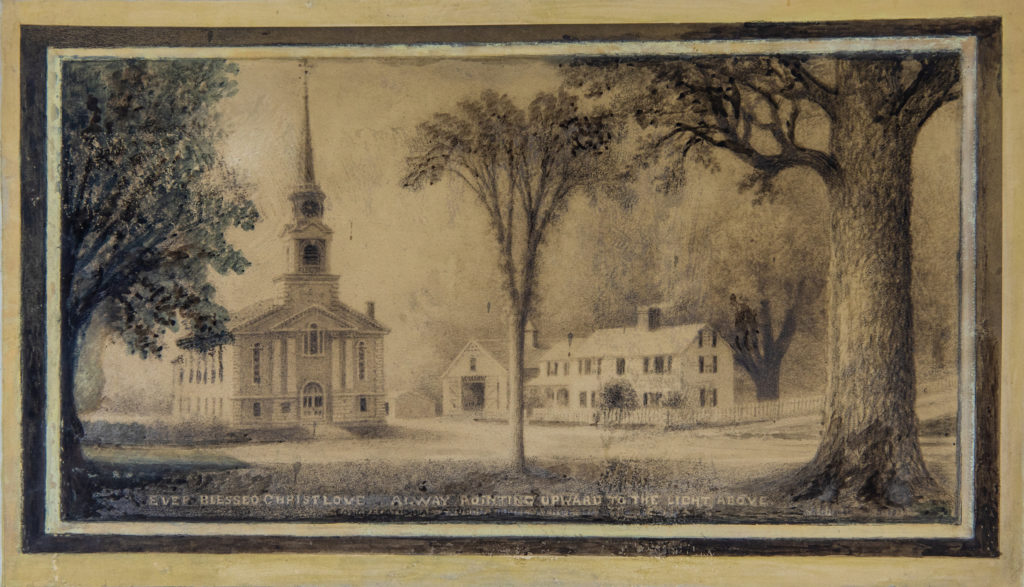 Gilman eventually drifted away from Christian Science, but the Christian Scientists of Athol and elsewhere in Massachusetts continued to keep an eye on him. Supported and cared for until his passing in 1929, it is thanks to many of them that the artist was able to continue his work.
Gilman's art at Longyear Museum
Though not a household name, James Franklin Gilman's artwork is still cherished and collected, and numerous exhibitions of his work have been held in New England over the past 50 years.
"He pictured country life as idyllic and innocent, with man and nature in harmony," the Worcester Sunday Telegram & Gazette reported about a 1970 exhibition in New Salem, Massachusetts.25 In 2017, the Athol Historical Society held its latest public showing of Gilman's work, a tradition it has continued every five years since the mid-1970s.26 In addition to private collections, other notable collections of Gilman's work are held by The First Church of Christ, Scientist, in Boston, Massachusetts; the Swift River Valley Historical Society; the Vermont Historical Society in Barre; the Vermont Historical Society in Montpelier; and Longyear Museum.
Enjoy this slideshow of some of the artwork by James Gilman in our collection!