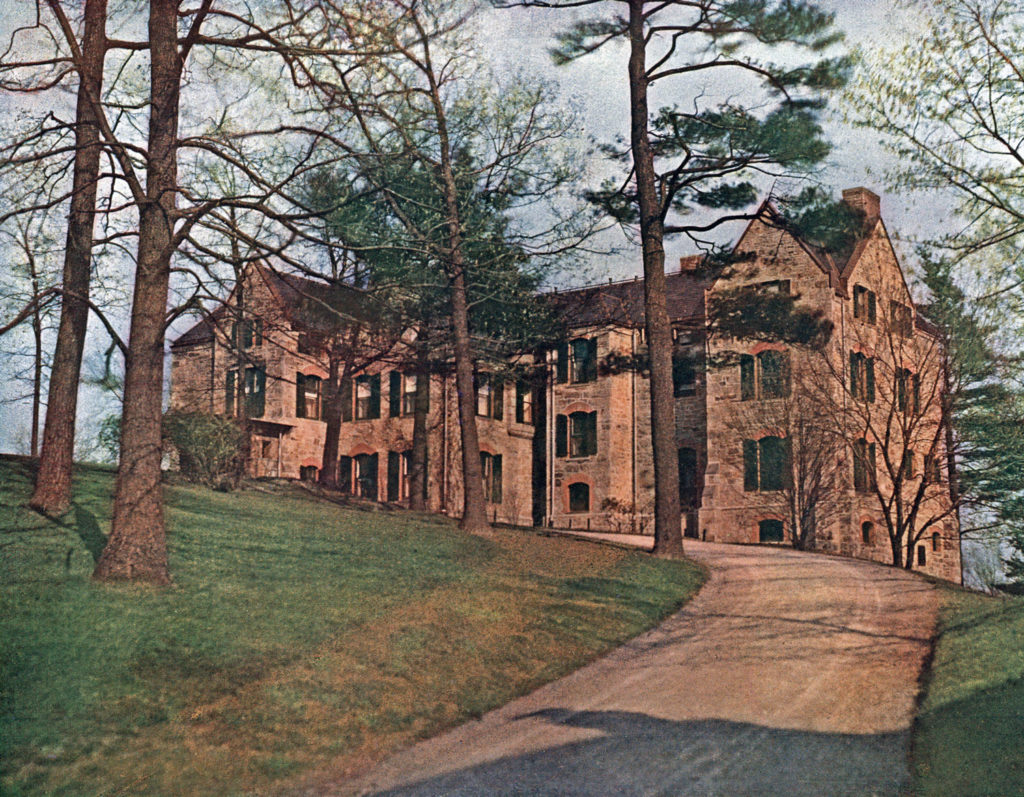 By the time Mary Baker Eddy arrived at Chestnut Hill, she was 86 years old and the Leader of a worldwide religious movement. Her work required her days to be structured and disciplined so she could accomplish what was needed. Although Mrs. Eddy's days had a rhythm, they were not always typical, and her schedule was often adjusted to take care of urgent Church matters. We get a glimpse into Mrs. Eddy's experiences and hopes for her life activities by a comment she made to Boston Herald journalist Sibyl Wilbur O'Brien just several years earlier: "All that I ask of the world is time, time to assimilate myself to God."1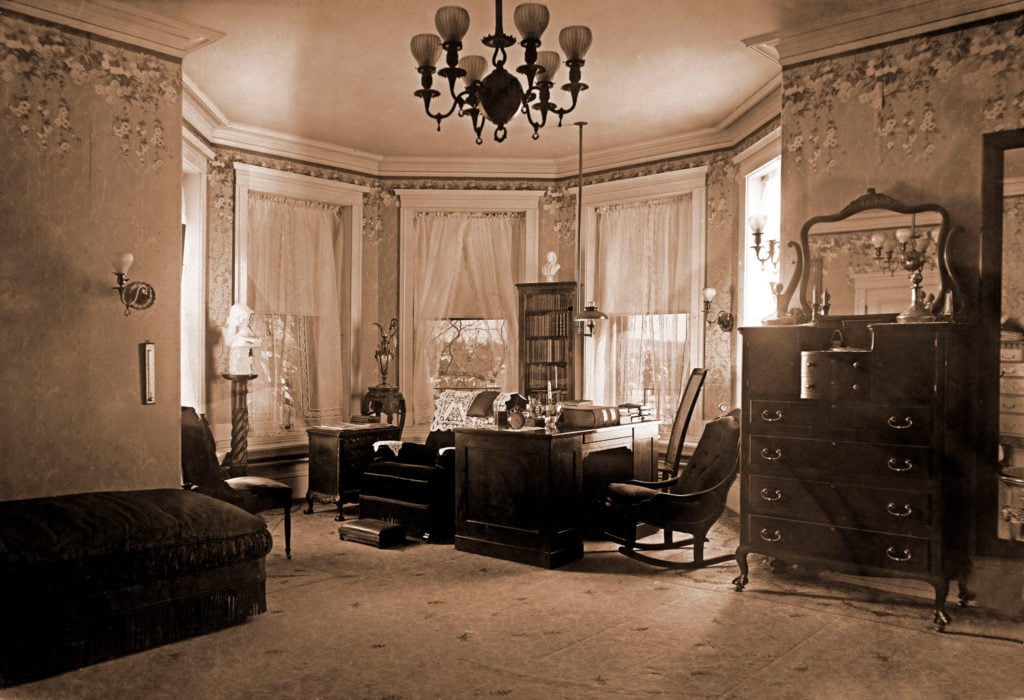 Morning2
Mrs. Eddy rose between 6 and 7 A.M. After a small breakfast in her room, she spent time in study, prayer, and thought. She would open her Bible and Science and Health with Key to the Scriptures for inspiration. Then, she often called in one or more of the workers to share a passage aloud and to instruct them in Christian Science. She continued in prayer until late morning.
Throughout the day, Mrs. Eddy might call one or more of the household into her study for instruction in Christian Science. In their reminiscences, these workers often comment on how inspiring and helpful her talks were.
In the late morning Mrs. Eddy read her mail, which had been opened and sorted for her by one or more of her secretaries. She generally dictated responses that were then typed and brought back for her signature.
Noon
Dinner — the main meal of the day — was served to her in her study. Other household members ate in the dining room.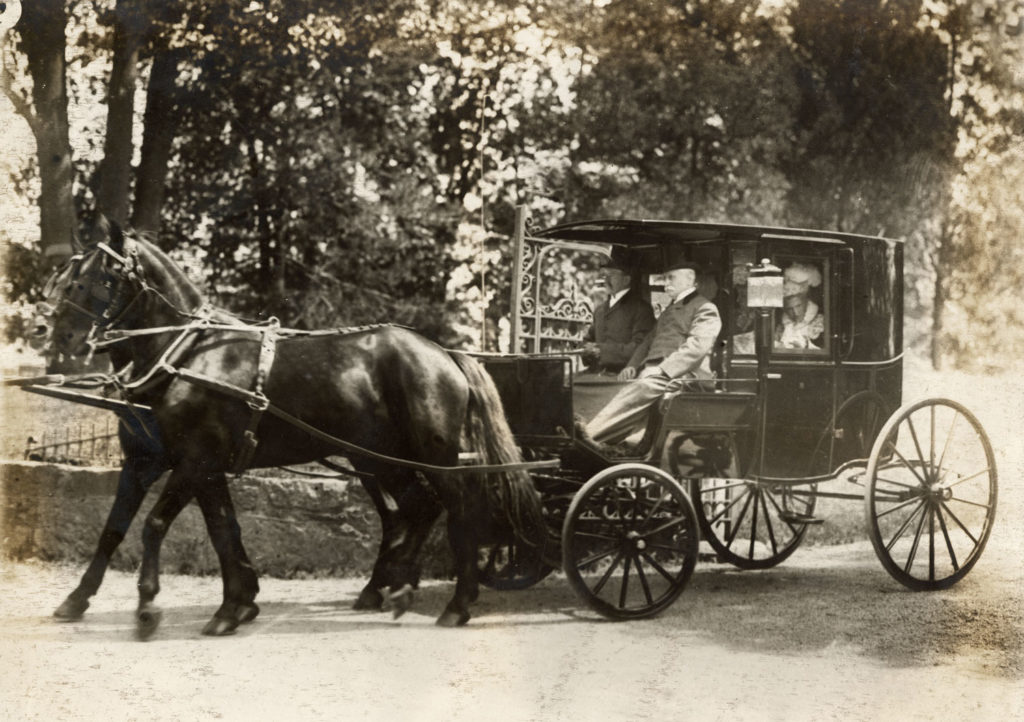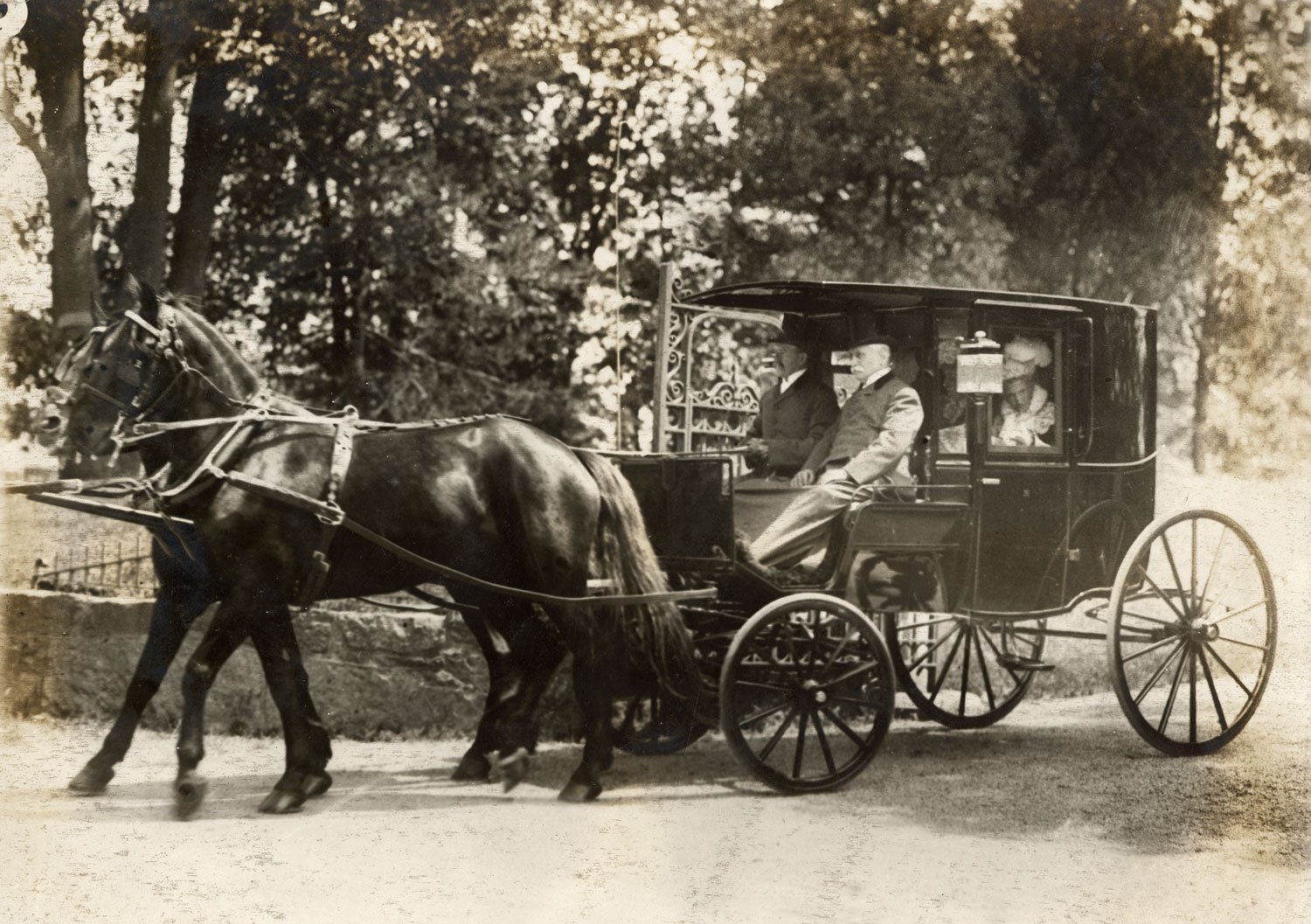 1 P.M.
Mrs. Eddy went out in her carriage for a ride that lasted from twenty to thirty minutes.
Upon her return she often napped briefly on the chaise longue in her study.
2 P.M.
She read business correspondence, looked over The Christian Science Monitor, and then conducted church business and appointments.
5:30 or 6 P.M.
A light supper was served in her study. After supper, she often sat for a while with one of her household staff, such as Calvin Frye or Adam Dickey, and discussed the news of the day.
Evening
It was customary for Mrs. Eddy to invite members of her household into the Pink Room, her private sitting room, for conversation or music, which often meant the singing of hymns and other songs.
While at Chestnut Hill, Mrs. Eddy retired for the night at 9 P.M., although she was known to work at any hour of the night — or even sometimes through the night — on urgent matters concerning the Christian Science movement.