As the United States honors the legacy of President Abraham Lincoln this week, Longyear Museum is pleased to share a related and unique piece of history from its collection: a recording of early Christian Science worker William R. Rathvon. In the recording, Rathvon recounts his experience hearing President Lincoln deliver his Gettysburg Address.
It was Thursday, November 19, 1863, and a crowd of 20,000 had gathered at Gettysburg, Pennsylvania, for the dedication of the National Cemetery to the soldiers who had fallen in what was later called the decisive battle of the Civil War. Among those thousands was nine-year-old William Rathvon, who, with his family, had traveled from nearby Lancaster to hear President Lincoln speak.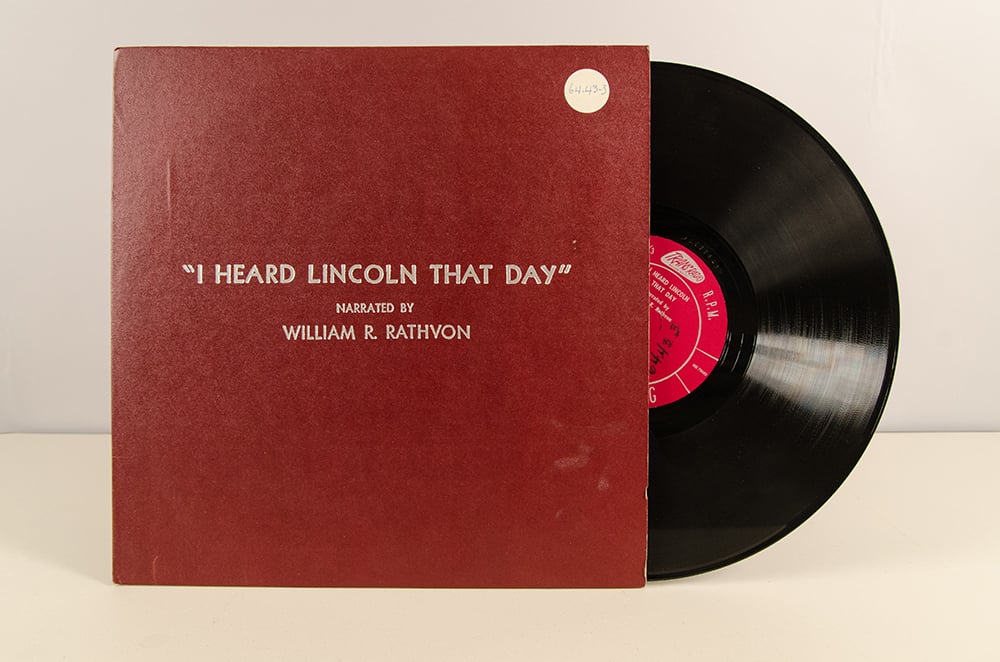 In his later years, Rathvon shared his reminiscences of the address with newspapers and even spoke several times on the radio. On February 12, 1938 — Lincoln's birthday — he recorded his story at the Boston studios of radio station WRUL. Although Rathvon once stated that he did not wish to become a fixture on the subject,1 the uniqueness of his recording has been appreciated in posterity. For many years the recording was sold to museums, schools, and individuals by his Christian Science Students' Association, and an authentic copy was donated to Longyear Museum.
William R. Rathvon, C.S.B., a Colorado businessman, became interested in Christian Science in 1893. He and his wife Ella S. Rathvon, C.S.B., were active in establishing Christian Science in Colorado, and both served as Christian Science practitioners and teachers. In 1908, Mary Baker Eddy called him to serve in her household in Chestnut Hill, Massachusetts; he later became a corresponding secretary, serving Mrs. Eddy in this capacity until 1910. Rathvon served on The Christian Science Board of Lectureship from 1911 until he was appointed Treasurer of The Mother Church, an office he held from June to October of 1918. He was a member of the Christian Science Board of Directors from 1918 to 1939.
Longyear Museum wishes to thank Mrs. Ruth T. Carney for her contribution of the recording and her permission to reproduce it through our Museum Store for upcoming generations. Please enjoy the preview audio below: