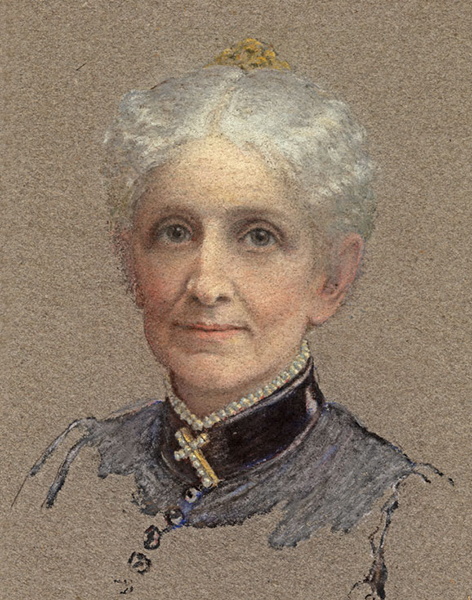 It had been almost a decade since Mary Baker Eddy had taught classes at her Massachusetts Metaphysical College in Boston. Hoping to ensure the highest quality teaching for the future of the Christian Science movement, in mid-November 1898 she sent messages to some seventy prospective participants from near and far, requesting that they be present at Christian Science Hall in Concord, New Hampshire, Sunday afternoon, November 20, to receive "a great blessing."
Almost all were able to come. And when they had gathered, they found out why they had been called, as Edward A. Kimball read Mrs. Eddy's greeting to them:
You have been invited hither to receive from me one or more lessons on Christian Science…. This opportunity is designed to impart a fresh impulse to our spiritual attainments, the great need of which I daily discern. I have awaited the right hour, and to be called of God to contribute my part towards this result.1
The class consisted of two lessons, Mrs. Eddy examining the spiritual fitness of the students, taking them higher in their understanding of God, and preparing them for the work that lay ahead. The Christian Science movement had come a long way in the thirty-two years since the discovery that impelled it, but it still needed the inspired wisdom of its Leader to temper and hone its momentum, and to establish its teaching on a sound and consistent basis.
The year 1898 brought significant action on the part of Mrs. Eddy for her church. Refining some functions within the organization brought progressive steps, including the establishment of The Christian Science Board of Lectureship, the Christian Science Sentinel, and the Board of Education. And in November, having become increasingly concerned over the quality of teaching in the Christian Science field, Mrs. Eddy decided to teach again. It would be the class of 1898, a significant event as time would tell, and her last class.
Letters or telegrams went out to some seventy people to be at Christian Science Hall in Concord at the appointed hour. Those invited were not only from nearby, but also from greater distances — the western, midwestern, and southern United States, and Canada, England, and Scotland. A "great blessing" was promised, but no specific information as to the nature of the blessing was given. And the invitations were strictly confidential. Students were told about the class when they had gathered, and why confidentiality had been essential:
I have awaited your arrival before informing you of my purpose in sending for you, in order to avoid the stir that might be occasioned among those who wish to share this opportunity and to whom I would gladly give it at this time if a larger class were advantageous to the students.2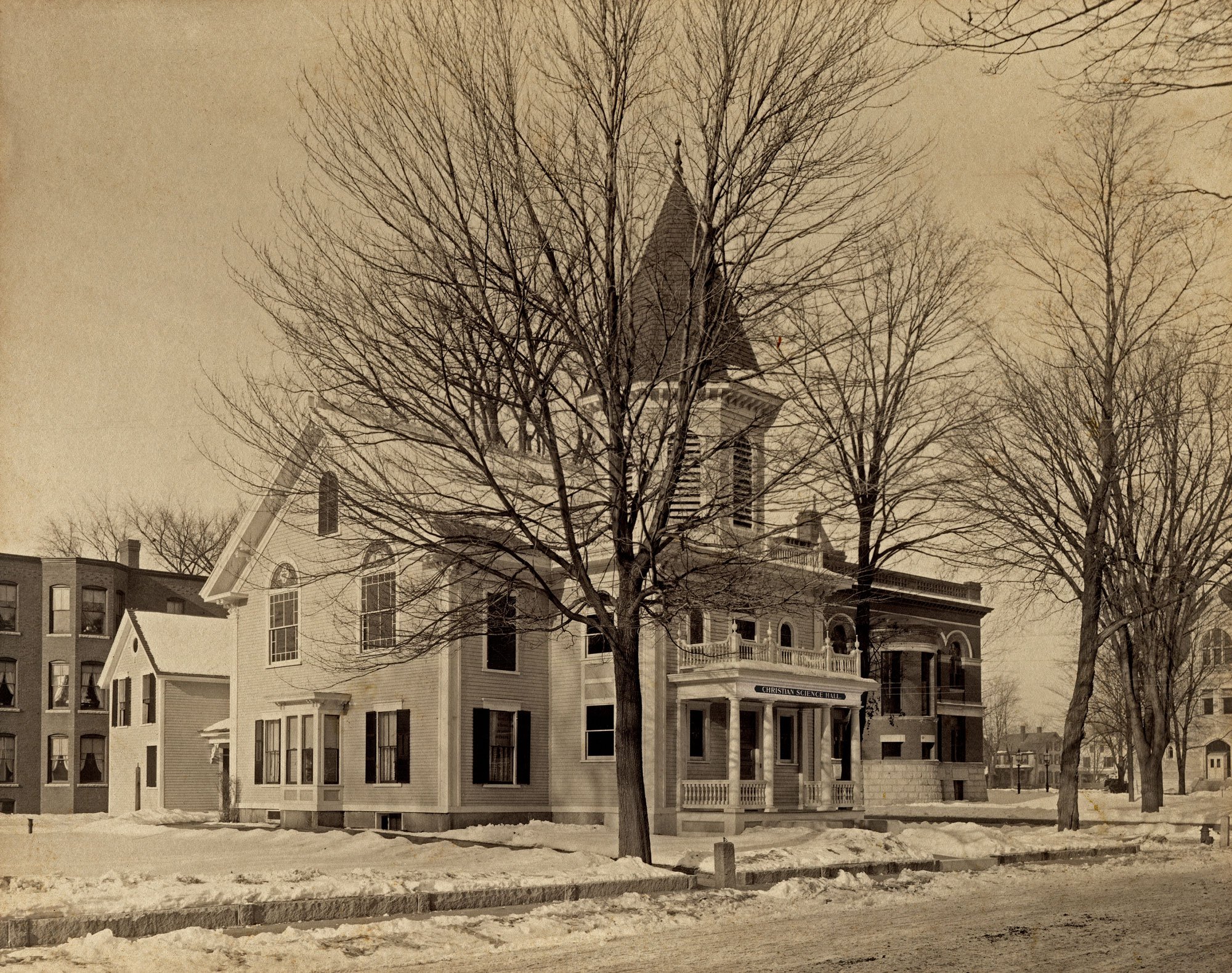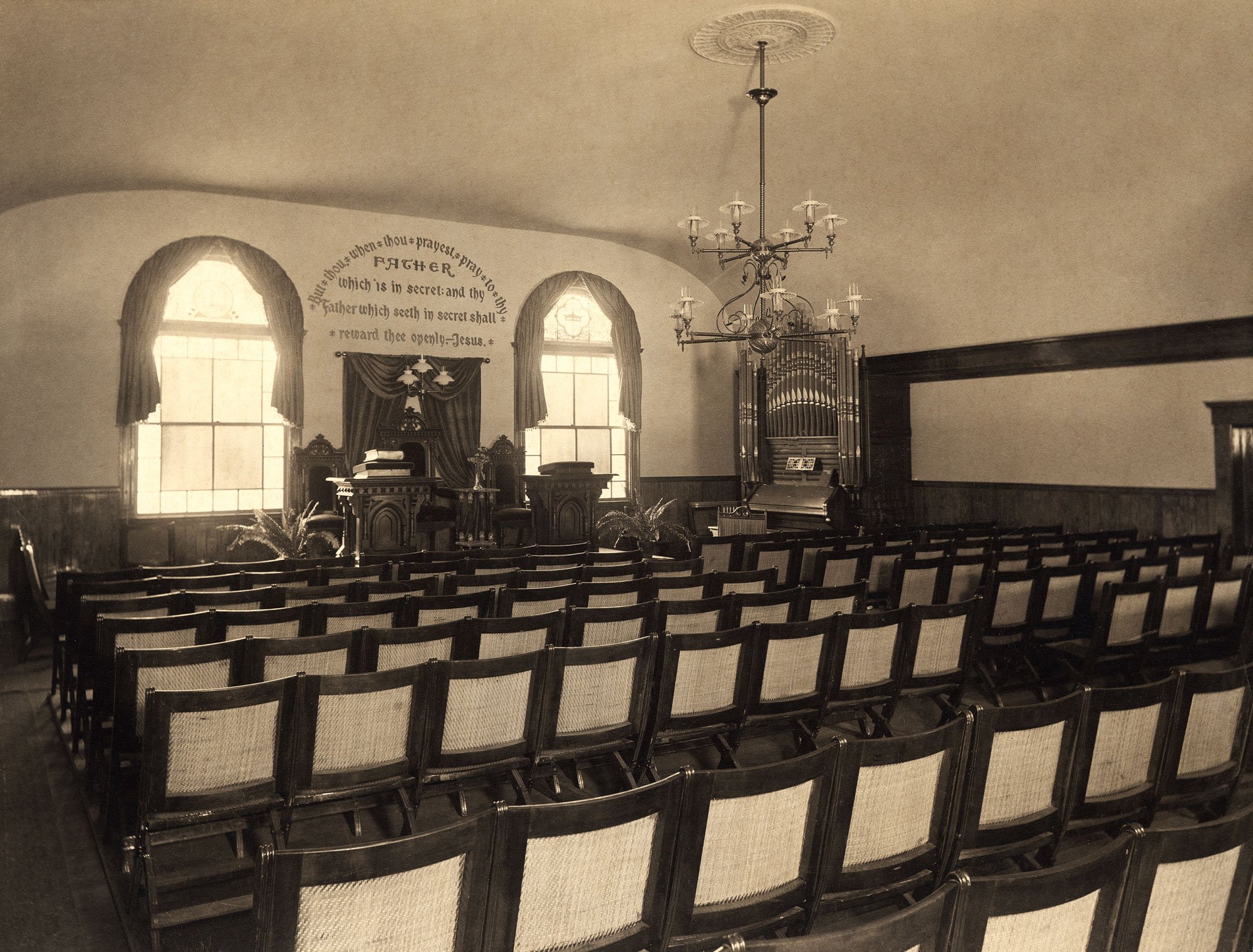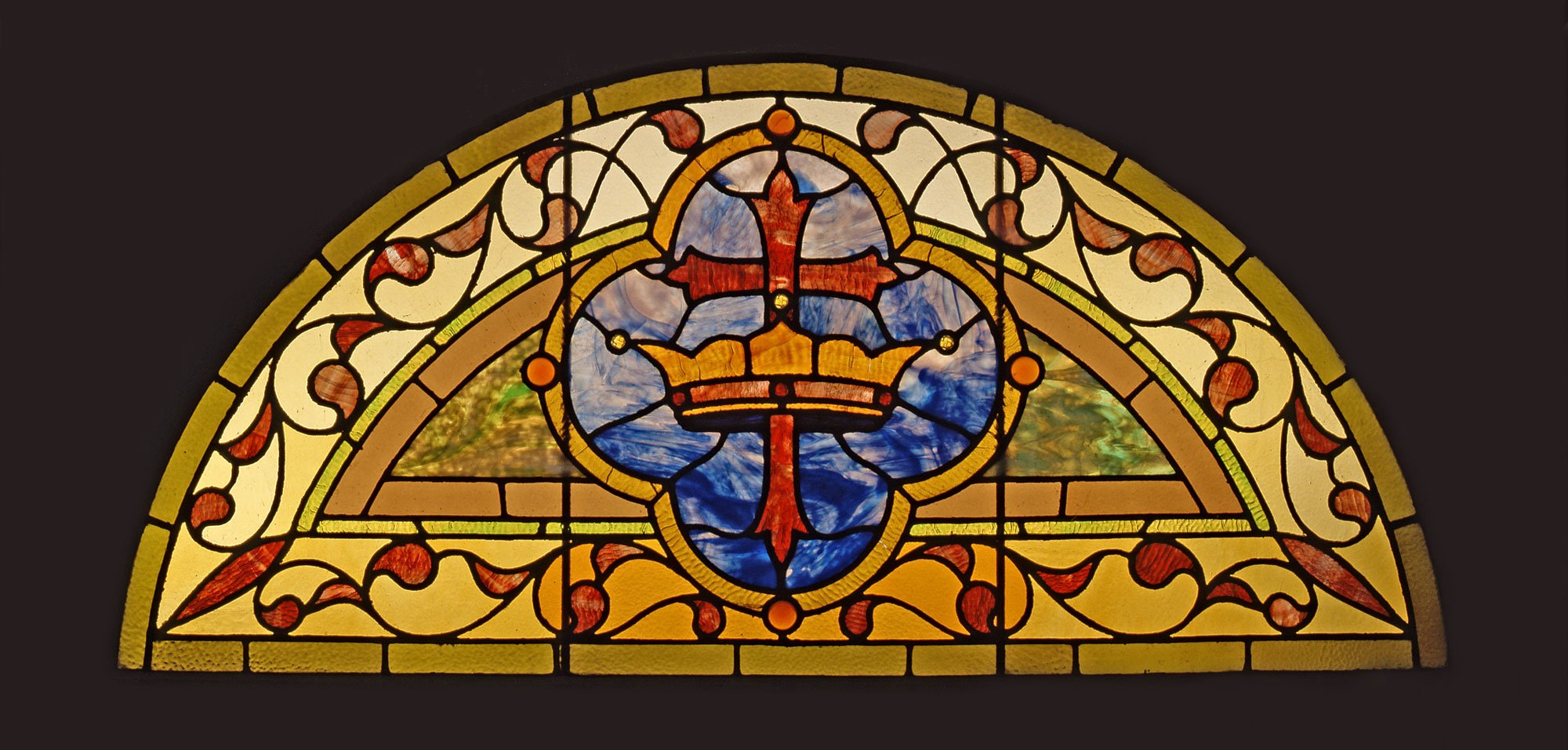 Preparing the next generation
The class was composed of about an equal number of men and women from diverse regions, from varying walks of life, and representing varying levels of experience in their practice of Christian Science. Also invited were observers representing the press.
In a January 1898 letter to Daphne Knapp, Carol Norton, John Lathrop, and James Neal thanking them for the gift of a parasol, Mrs. Eddy addressed them, "My beloved Quartette." About a year earlier, in December of 1896, she had recommended that these four young people become First Members of her church, an early governing body of the church.
Her reasons were clearly stated:
First, for their faithfulness in the field. Second, for the advantage to them individually. Third, from a desire to have them grow up with the First Members of the Mother Church who receive more directly my counsel and assistance.3
When Mrs. Eddy was asked why she chose so many young people for the class, she replied, in substance, because I want my teaching carried on. — Emma C. Shipman4
A Shared Experience
There were in the class some close family relationships — mothers and daughters, a mother and son, sisters, some husbands and wives, and even future marriage partners.
Several years after attending the 1898 class, Daisette Stocking and William P. McKenzie were married. But they had known each other since she had introduced Christian Science to him at a gathering of friends in 1891. He had been prepared for the ministry and possessed exceptional poetical and rhetorical abilities. Mrs. Eddy early perceived his talents and deeply Christian character and appointed him as one of the first members of the Christian Science Board of Lectureship in 1898, only one of many important positions he would fill in the church over the years. Daisette wore the clover-shaped gold pin (below) during the 1898 class.
Rose Cochrane and her mother, Effie Andrews, attended, as did Abigail Dyer Thompson with her mother, Emma Thompson. Of the experience Abigail wrote,
It was my blessed privilege to be a member of our Leader's last class. Through the influence of my mother's deep appreciation of Mrs. Eddy as God-inspired in her leadership, I was prepared to follow with absorbing interest every word of her teaching.5
Experience lifted to higher ground
Mrs. Eddy had come to rely on workers in the Field that were strong and steady for the immense work to be done. Their resolute Christian foundations, ability to stand in the face of battle, and untiring efforts to move the Cause forward were a joy to her.
She had once referred to two of these stalwart individuals, Effie Andrews and Marjorie Colles, as "old grand soldiers," and she invited both to partake of the class.
Judge Septimus J. and Camilla Hanna were Editor and Assistant Editor of The Christian Science Journal at the time they were invited to attend the class. This had given them a close working relationship with Mrs. Eddy, including private instruction. Camilla's healing through Christian Science had convinced her husband to become a student, and he left his legal career and served in many responsible capacities, including First Reader of The Mother Church, a member of The Board of Lectureship, and Normal class teacher in the Christian Science Board of Education in 1907.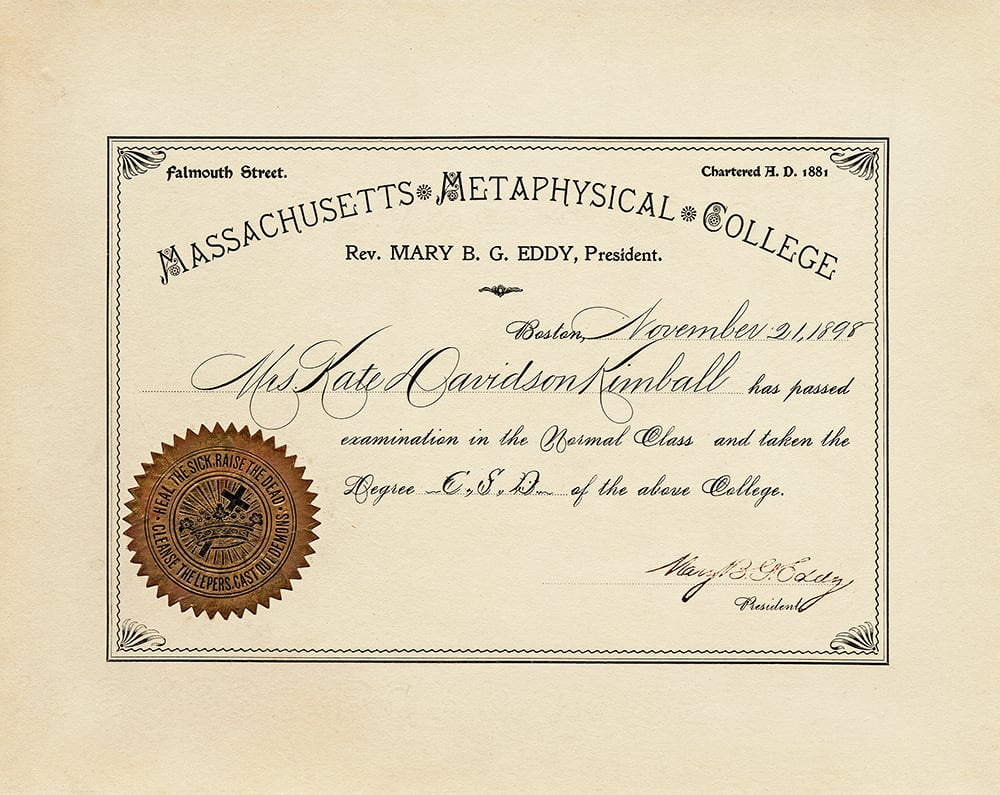 Edward and Kate Kimball were from Chicago, where Edward had managed a successful manufacturing business for some twenty years. As was the case for many other families, Edward's healing through Christian Science changed the course of their lives, which became devoted to working for the Cause. Edward held several prominent positions — he was one of the first teachers appointed to the Christian Science Board of Education, and one of the first members of The Christian Science Board of Lectureship. He is said to have delivered over 1,000 lectures in nine years. The certificate (below) is the one presented to Kate Kimball after attending the 1898 class.
Sue Harper Mims had been a leader in social and public life of Atlanta, Georgia, for many years, when her healing of a long-standing illness brought her into the active practice of Christian Science. She became one of the first teachers to be established in the southeastern United States, and was appointed in 1898 to The Christian Science Board of Lectureship— one of the first women to serve in that capacity.
In her Communion address of June 4, 1899, Mrs. Eddy said, "The students in my last class in 1898 are stars in my crown of rejoicing."6 These words recall thoughts expressed in her earlier article, "Fidelity":
Is a musician made by his teacher? He makes himself a musician by practising what he was taught. The conscientious are successful. They follow faithfully; through evil or through good report, they work on to the achievement of good; by patience, they inherit the promise…. The lives of great men and women are miracles of patience and perseverance. Every luminary in the constellation of human greatness, like the stars, comes out in the darkness to shine with the reflected light of God.7
Student Irving C. Tomlinson writes about the class in his Twelve Years with Mary Baker Eddy: "The purpose of the gathering was not to teach the letter of Christian Science, Mrs. Eddy said, for the members were supposed to possess that knowledge. It was rather to spiritualize the Field, and she remarked to me afterward that her work with that class changed the character of the entire Field."8